First exposure to 4-H inspires Wayne County mom to volunteer
Kimberly Clemons, a Wayne County 4-H volunteer, had never heard of 4-H until 2013. Today she is a committed volunteer who finds great rewards in her service through 4-H.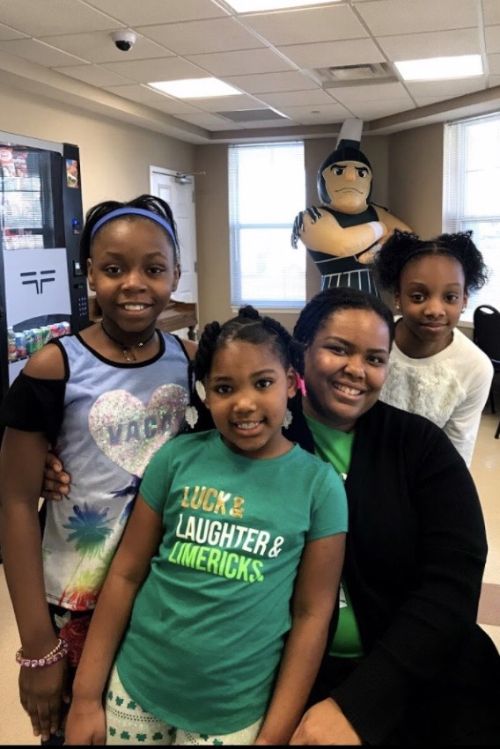 Kimberly Clemons had never heard of 4-H until she was looking for enrichment programs for her son Xavier. While browsing online, she found information about Michigan 4-H which led her to meet with Michigan State University Extension Wayne County 4-H program coordinator Milaina McCann to learn more.
"I truly was inspired to enroll Xavier," said Clemons. "The opportunities were endless."
In fact, the program inspired Clemons so much that after meeting with McCann, she decided to start a 4-H club of her own. Originally founded in 2013, the Friendship 4-H Club typically has 10 to 15 members every year. Their primary focus is on healthy living but the club has also covered a variety of other topics including robotics, cultural education and entrepreneurship. Through this club, she has been able to teach kids a variety of skills from gardening and cooking, to decision making and positive competition.
Clemons supports the Wayne County 4-H program in other ways as well. She also volunteers with the 4-H Tech Changemakers club in which her son participates. The 4-H Tech Changemakers are a group of teens in Wayne County working to address a local and emergent epidemic of substance abuse among teens. Their goal is to create an easily accessible digital space for teens to obtain resources and support for substance abuse issues.
"Kimberly has been an amazing 4-H volunteer in Wayne County," said McCann. "Over the years she has helped bring 4-H programming to youth in Ecorse and Detroit communities. Her club has hosted a variety of community-based 4-H events and she always encourages 4-H teen leaders to showcase their skills. Kimberly also urges youth to participate in programs outside our area, including 4-H Exploration Days and Citizenship Washington Focus. Kimberly is truly a resource to Wayne County 4-H."
Clemons commented that it's not just the youth who benefit from her involvement.
"Volunteers like me also benefit from learning new things and watching the kids grow in experiences and excitement! It was very humbling to witness a troubled student light up and look forward to the club. I've seen behavior became more positive when 4-H started!"
When one hears Clemons' passion for 4-H, it's difficult to remember that just six years ago she knew nothing about the program. Today, after seeing how much it helps and supports youth, she is one of the program's biggest advocates.
"I believe every child should have the opportunity to participate with 4-H because it encourages kids to explore more than they ever thought of! Parents who become exposed to 4-H also see an immediate change in their kid's excitement!"
To learn more about volunteering with 4-H, visit the Become a 4-H Volunteer website. To learn more about enrolling in 4-H, visit the Michigan 4-H website.