Five texting etiquette tips for youth
Youth are often in constant connection with others through their phones. Help them understand some basic texting etiquette.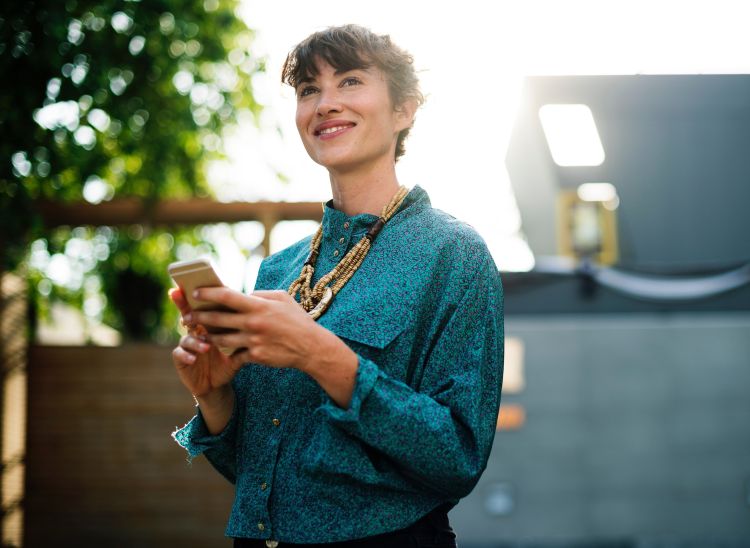 Texting is the most common and frequent way teens communicate with others. In addition, nearly three-quarters of teenagers 13-17 have or have access to a smartphone, according to "Teens, Social Media and Technology Overview 2015" by Pew Research Center. With the high access rate to smart phones and texting being the most common way youth communicate, it is important to help youth understand some basic etiquette about texting.
"The Essential of Business Etiquette: How to Greet, Eat, and Tweet your Way to Success" by Barbara Pachter and Denise Cowie includes a variety of short articles that explore phone etiquette in the world of work. Michigan State University Extension has utilized this information to create five suggestions youth should consider around texting etiquette:
Be aware of the alert setting on your phone for incoming text messages. Pick one that will not alarm or startle people. Think about how others would react when they hear the notification. Consider when that notification is on or when it should be silenced. In many settings, it is more appropriate to have the notification silenced over a noise or even the vibration setting.
Put the phone away when meeting with people. As youth start applying for jobs, help them understand the importance of putting their phone away when interacting with others. The person you are meeting with should be the most important at that moment, therefore anything on your phone can wait. In addition to putting the phone away, do not be tempted to text others under the table or secretly during this time. This is good to practice at home and at 4-H meetings.
Think about your text lingo and the tone of a message. Text to speak, poor grammar and consistently poor spelling can cause people to second-guess your communication and writing skills. In addition, not everyone may be familiar on the meaning of abbreviations, and they make a message more informal. The tone of a message can change the meaning and could be harsher than the sender intended it to be.
Consider the content of a text. First, if you wouldn't say something face-to-face, you shouldn't write it in a text. Next, it is extremely hard to have a meaningful conversation over text messages. Finally, there are a few things you should never say over text, including apologizing, providing someone negative feedback or quitting a job.
In the world of the screenshot, never assume your content is 100 percent safe from people taking the information you sent and sharing it with others. Information texted to someone in what you felt was a private conversation can easily and quickly be forwarded to others or even shared on social media platforms.
Michigan State University Extension and Michigan 4-H help to prepare young people for successful futures. As a result of career exploration and workforce preparation activities, thousands of Michigan youth are better equipped to make important decisions about their professional future, ready to contribute to the workforce and able to take fiscal responsibility in their personal lives.
To learn about the positive impact of Michigan 4-H youth career preparation, money management and entrepreneurship programs, read the 2016 Impact Report: "Preparing Michigan Youth for Future Careers and Employment."