Forestry Student Spotlight – Elle Brandt
Elle Brandt of Portage, MI is featured in the Undergraduate Student Spotlight.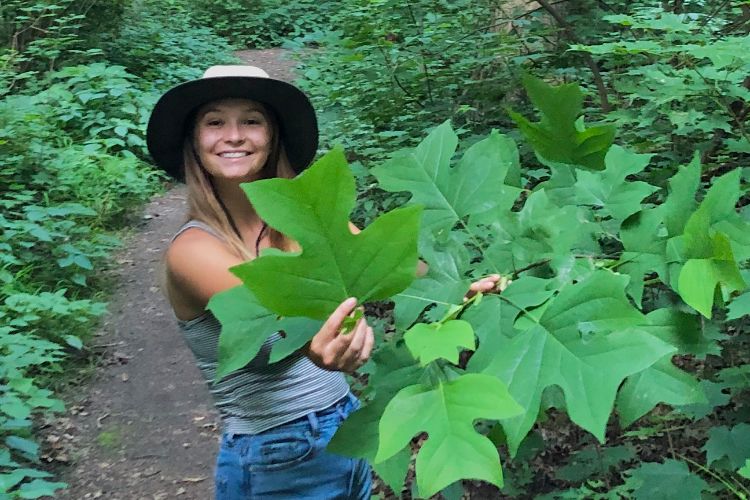 Elle Brandt
Hometown: Portage, MI
Expected graduation: Spring 2021
Hobbies: Being outside, hiking, reading.
Experience:
Working in the tree physiology lab has been a really interesting and good experience. It's been really enjoyable working on the different projects that are going on and learning about the different types of trees and treatments that go into this line of work. This internship touches more on urban forestry, getting into that side of forestry has really opened my eyes to more aspects of work that I hadn't really thought about before.
Why forestry?
I chose forestry because it gets me outside all the time. I love being outside so to be able to have my classes and work take me outside to beautiful forests is very cool. I also really love trees, and love learning about all the different species, and the ecology of forests.
Career goals?
My goal for future work is to have a job that takes me outside all the time, I really would like to work in forest restoration. I think working in that field would be very rewarding, to be able to help maintain beautiful, healthy, resilient forests is the goal.
Advice for new forestry students?
Keep and open mind. Forestry can take you so many places so you need to be willing to learn about all the different avenues of work you can go down, and all the opportunities this field will bring to you if you work hard and stay dedicated.