Forestry Summer Internship – Thomas Barnes
Thomas Barnes shares how his summer 2023 internship with the Michigan DNR has helped grow his passion for forestry and shape his career goals.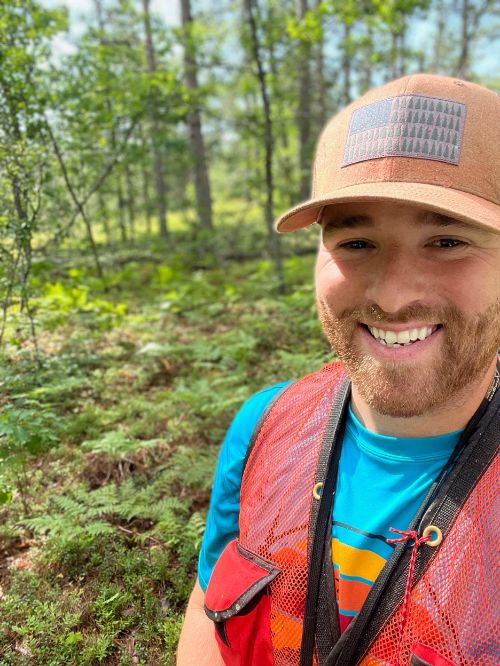 Originally from Grayling, MI, Thomas Barnes is an undergraduate student majoring in Forestry. This past summer, he landed an internship position as a forestry student with the Michigan Department of Natural Resources (DNR), which took place in Pigeon River Country State Forest in Vanderbilt, MI.
Thomas describes his internship experience as very eye-opening.
"I thought I knew a lot about forestry but when I started with the DNR, I was humbled very fast. The Forester and Forest Technician I worked with were very helpful to me all summer. If I ever had a question about anything they would always lead me in the right direction to come up with a solution."
Thomas believes this experience contributed to his future career goals because he strives to get a job with the DNR of Michigan once he graduates from MSU. Having completed this internship and now knowing the policy and procedures of the DNR, he has gained invaluable knowledge that will ultimately put him at an advantage over other future candidates.
"Overall, I would not trade this experience I got with the DNR this summer for anything. I feel much more confident as a forester than I did when I started back in May."
Based on his positive experience, Thomas encourages other students to consider working with the DNR.
"Anyone looking to go into forestry needs to try and get a job with the DNR. I was able to go at my own pace, learn everything needed to know how to be a forester, and eventually was able to complete my own Timber Sale."