Gardens grow more than vegetables
National garden month reminds us of the multiple benefits of gardening.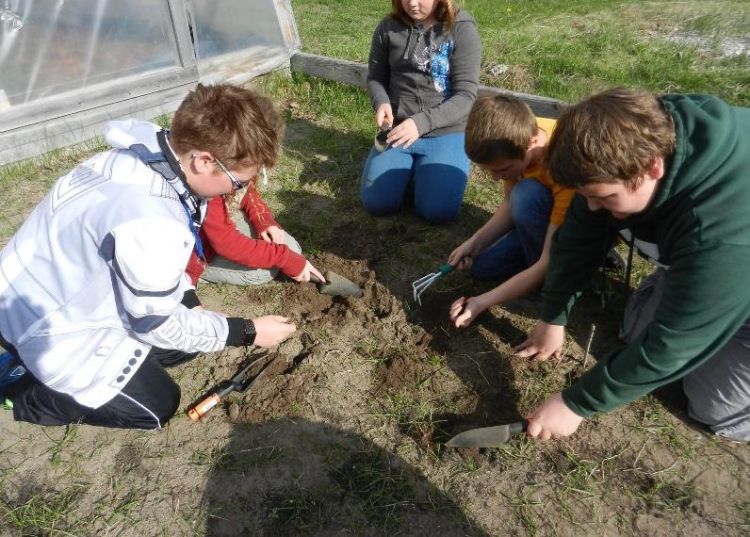 On April 18, 1986, former President Reagan signed a Proclamation that declared April 12th-18th National Garden Week. Almost 20 years later, the National Gardening Association opted to extend the celebration to the whole month of April. The first National Garden Month was celebrated in 2003. Since then, every April has been a nationwide celebration by organizations, communities and individuals that are aware of the benefits of gardens, both for the Earth and the people on it. According to The National Gardener Association, "Gardeners know, and research confirms, that nurturing plants is good for us: attitudes toward health and nutrition improve, kids perform better at school and community spirit grows."
A national community that has been increasingly involved in gardening is the school community. The 2015 U.S. Department of Agriculture Farm to School Census indicates there are over 7,000 school gardens across the nation. These schools have acknowledged the benefits of gardens and made an effort to provide a space for their students to nurture plants and watch things grow.
As a FoodCorps service member, I recently facilitated a recent garden-based learning opportunity with students at Platter River Elementary school. The 6th graders designed, prepared, and planted a garden space for the whole school to enjoy. As a group, we planted radishes, spinach, kale, swiss chard, peas and lettuce to be enjoyed by all.
While gardening with the 6th graders, I overheard one student say something that perfectly sums up one of the health benefits of school gardens – increased interest in trying new vegetables. This benefit is especially crucial in a time when childhood obesity is on the rise. "I don't think I will like spinach, but if we are growing some I guess I will give it a try."
For additional gardening resources, consider taking a look at these Michigan State University Extension online articles:
Gardening with young children helps their development
Using garden themes to get kids gardening
Julia Paige is currently a FoodCorps service member with Michigan State University Extension Grand Traverse County, serving two elementary schools in Northwest Michigan.