Hannah L. Glair 4-H Memorial Service Award created to honor Ingham County 4-H youth
Michael and Julie Glair created a 4-H county fund with gifts in memory of their daughter.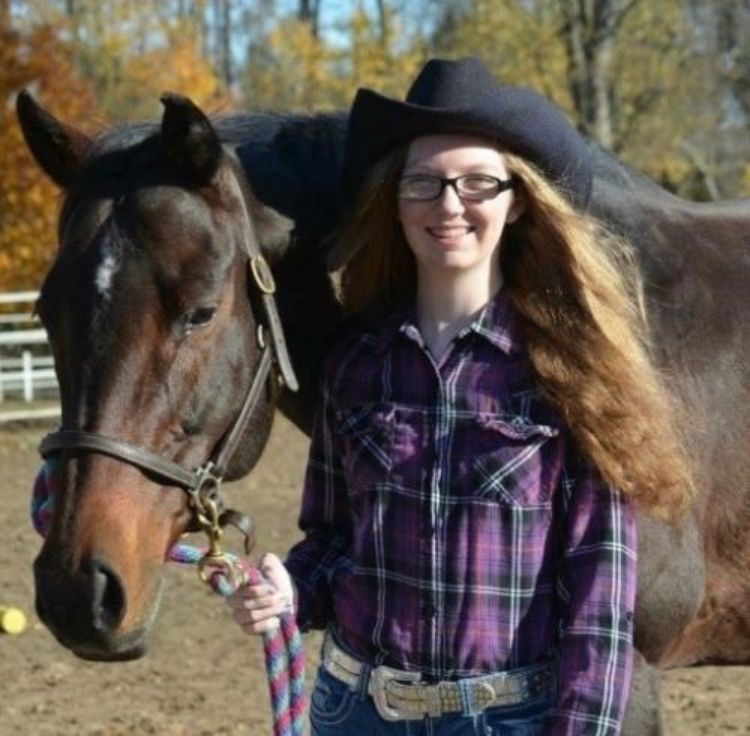 Michael and Julie Glair, of Munith, created a county fund last fall to honor their daughter, Hannah L. Glair with gifts given in memory of Hannah.
Ingham County 4-H'er Hannah L. Glair passed away Nov. 15, 2018. She served as president of Ingham County's Happy Hustlers 4-H Club and showed lambs for 10 years. Hannah attended Stockbridge High School and was a member of the varsity equestrian team her freshman and sophomore years, and also served on the yearbook staff. She loved horses, especially her hunter/jumper horse named, "Rose." Hannah enjoyed working for The Richmond Insurance Agency and hoped her future insurance career would allow her to start a horse rescue. She was a gifted musician playing the guitar and the keyboard. She was a long-time member of the Crossroads Community Church where she was the worship leader for the Celebrate Recovery Praise Team.
In keeping with Hannah's giving and generous spirit, Hannah's parents, with the support of their community and the hard work of the Happy Hustlers 4-H Club, have funded this annual 4-H award.
The Hannah L. Glair 4-H Memorial Service Award Fund will provide an annual $200 award to an Ingham County 4-H member exhibiting at the Ingham County Fair in the current year as a 4-H member. The 4-H'er must also have been a 4-H exhibitor at the fair for three years and share enthusiasm and knowledge about their 4-H projects and the Ingham County Fair with the public during fair week.
County funds, such as this, can be created as a method of earning investment revenue on money that can be returned to the county at anytime. Some counties use this method for managing larger sums of money that support their county 4-H programs.