Hearty pancake for the weekly runaround
Keep your family fed with these protein-packed pancakes.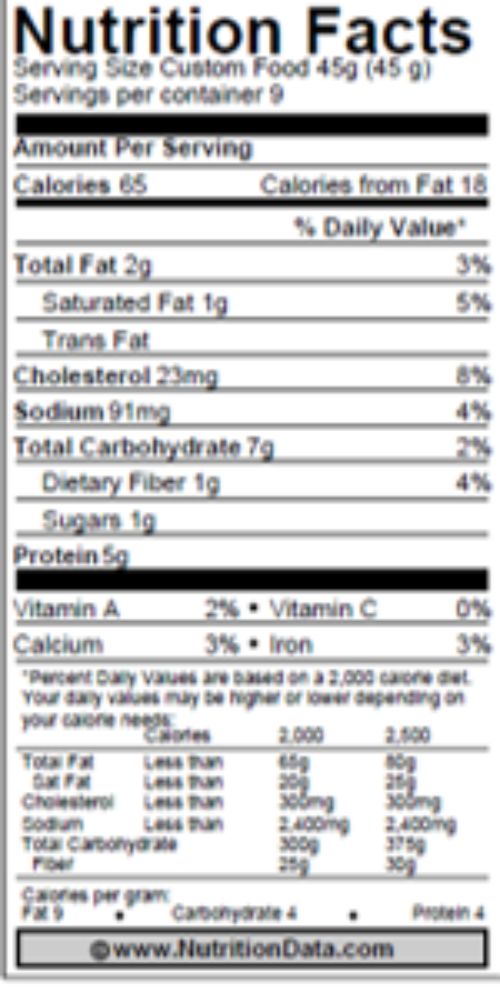 Need a quick and easy breakfast or snack on the go? Make these protein packed pancakes to enjoy hot off the griddle, reheated, or even cold. Firehouse pancakes are a breakfast that will actually keep you full until lunch, unlike many typical breakfasts, which leave you feeling hungry by mid-morning. These pancakes have no added sugar, are gluten free, protein-rich and have a nice balance of protein and carbohydrates.
You can cook a large batch of these pancakes to eat for the rest of the week, or freeze the leftovers and pop it in the toaster when you want one. These pancakes hold up as an "on-the-go" meal because of the hearty ingredients. They also have a great fluffy texture, even after being frozen!
I was introduced to these protein-rich pancakes by family member who is a firefighter in Arizona. He makes Firehouse Pancakes for the crew and his kids so they can start their day with a long lasting energy source. The Academy of Pediatrics estimates a child's protein needs based on gender and activity, which are summarized in the chart below. One serving of Firehouse Pancakes (one pancake) has 5 grams of protein; most small children will eat 2 pancakes (10 grams of protein), whereas most adults will eat 4 pancakes (20 grams of protein). Based on the Dietary Guidelines for 2015-2020, the average American girl could improve their daily protein consumption. Protein is an important building block of not only muscles, but also bones, cartilage, skin and blood.
Protein is vital for proper development at every age.
| | |
| --- | --- |
| Age (years) | Protein (grams) |
| 1-3 | 14 |
| 4-8 | 28-39 |
| 9-13 | 28-45.5 |
| 14-18 | 46-52 |
Firehouse Pancakes
Step 1:
Making the batter. Combine listed ingredients in a blender or food processor:
1 cup Old Fashioned Oats
1 cup Low Fat Cottage Cheese
4 large eggs
½ tsp Cinnamon
½ tsp Vanilla Extract
Blend the above ingredients until the batter is smooth.
Step 2:
Cooking the pancake. On a hot, lightly greased griddle, pour or scoop a fourth of a cup of batter onto the griddle surface. The one fourth cup uncooked batter should make a 4 inch pancake. Flip the pancake once bubbles start to form on the surface, then remove from heat once cooked thoroughly. If the batter is too runny, let it stand for 5 minutes. The oats will start to soak up the excess liquid. If you leave the batter too long it may become very thick. Add water or milk to thin. Once finished, enjoy your hearty and healthy breakfast hot off the griddle (or save it for later)!
Michigan State University Extension has many programs to help the public with their overall wellness advice and goals. Experts from MSU Extension make it possible to make your lifestyle healthy for the long haul. Being aware of the eight dimensions of wellness is the start of making a positive difference in complete wellbeing.