How do I build a commercial kitchen at home or on my farm?
Steps to take before construction.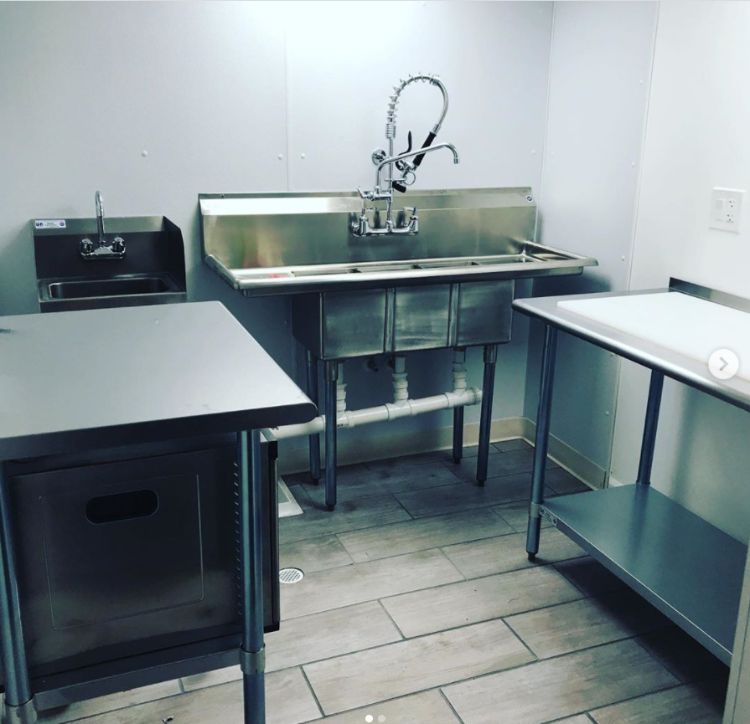 Michigan State University Extension and MSU Product Center have been frequently asked during 2020, about requirements for constructing a commercial kitchen. Food business owners interested in building their own commercial kitchens should inform themselves of the regulations prior to starting construction. The Michigan Food Law of 2000 and the 2009 Michigan Modified Food Code are two of the most relevant food business regulatory documents.
One important issue is determining the licensing agency. If the majority of the food products to be sold are for immediate consumption, the licensing agency is the local county health department. Examples include restaurants and catering businesses. If the business is making packaged foods (jams/jellies, snack items, beverages, meal kits, frozen foods, etc.) it is considered a food processor and would be licensed by the Michigan Department of Agriculture and Rural Development (MDARD). MDARD also regulates grocery stores, convenience stores, liquor stores, and food warehouses. Businesses that are producing items containing more than 2% meat for wholesale sales would need to meet USDA regulatory requirements.
Both MDARD and county health departments recommend contacting the licensing agency early in the planning process. They are available to talk with you about your plans. Three important considerations to research early in the process are: 1) zoning, 2) water source, and 3) wastewater/sewage disposal. Local zoning must allow the construction of your building and operation of your food business. The water source and sewage disposal must both be approved by the county health department. Private wells and septic tank systems may need to be tested to be approved for food production purposes.
Your home kitchen may not be used to produce food for commercial sales unless you are operating under the Michigan Cottage Food Law. Commercial kitchens must be completely separate from the home. For more information on this requirement, review the definition of a "Food establishment" in the 2009 Michigan Modified Food Code.
Licensed contractors must construct the facility. Proper ventilation, washable floors and walls, lighting, refrigeration and storage, and plumbing requirements are also important considerations. Planning for ingredient storage, packaging supplies, food production equipment, and finished product storage is required.
MDARD has produced a helpful video that outlines the steps involved in food facility construction available at this link. The MDARD Food Establishment Licensing Step-by-Step Guide can be found online as well. County health departments also have helpful websites for food establishment licensing information. Be sure to contact your local city or township office to determine if zoning would allow your construction plans to take place and to inquire about any necessary building permits.
The Michigan State University Product Center helps Michigan entrepreneurs and businesses to develop products and service ideas into the food, agriculture, and bioenergy markets. Its team of experts consults with clients on a one-on-one basis, helping new entrepreneurs navigate from concept development to launch. The Product Center also offers specialized services such as labeling, packaging, or nutritional analysis. If you are interested in business counseling from the MSU Product Center, please complete this online form or call (517) 432-8750.