How many people do I vote for? – Part 5: County elected officials
Talk to youth about the voting process and discuss the roles of county elected positions.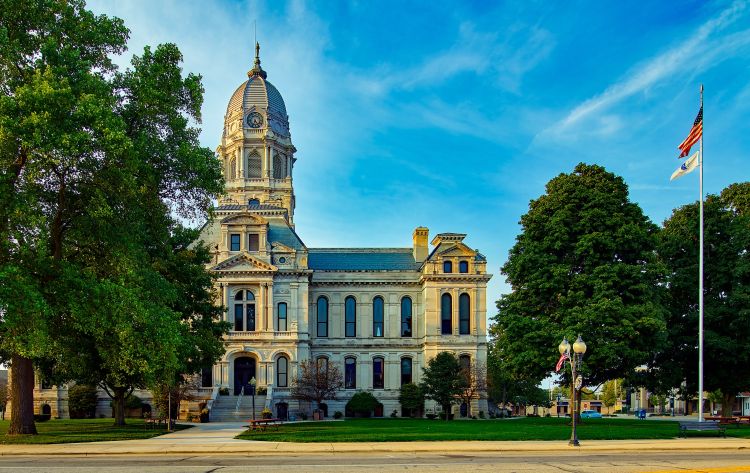 This is the fifth article in a series about the different people you vote for on Election Day. It includes some basic information, questions for discussion and things to consider. Take time to talk to the young people in your life (and adults too) about who you are voting for, why and their opinions on the issue. Why is our government the way it is? What would happen if we changed things?
There are 83 counties in Michigan, each varying in size, population and politics.
County commissioner
County commissions serve as the legislative board of county government. Commissioners are elected to two-year terms without term limits. Should there be term limits? Commissions range in size from five to 21 members. There is a large range in how many people each commissioner represents, from around 400 to over 100,000. How many people can one person reasonably represent? Four of Michigan's counties also have an elected county executive. What are the pros and cons about having a county-wide elected executive?
County sheriff and prosecutor
The sheriff runs the county jail and the prosecutor presents the case against someone charged of a crime. Both may have other duties depending on the county. County sheriffs and prosecutors are elected to four-year terms without term limits. They are in charge of hiring and firing in their offices, but commissioners set their budget. What do you think of this check and balance? Do you think being elected affects the way they enforce the law? Would it be any different if they were appointed?
County treasurer
County treasurers are elected to four-year terms without term limits. They manage all county monies. Why might this be an elected position? Should it be an elected position at the state or federal level? Should there be a requirement that someone in this position have some kind of financial experience?
County clerk/register of deeds
Register of deeds record all property transactions in the county. County clerks manage much of the paperwork for county government business, including birth, marriage and death certificates, court records and business applications. County clerks and register of deeds are elected to four-year terms without term limits. In some counties, the two positions are combined. Should these positions be political? How often is there an opposition candidate for these positions? Historically, why might these positions have been elected?
County drain commissioner and county surveyor
County drain commissioner and county surveyors are elected to four-year terms without term limits. In some counties, drain commissioners are called water resources commissioners. How should government decide which positions are elected? Should we elect the health department director? Animal control officer? Solid waste authority?
Hopefully these questions get you thinking about our government and generate some interesting ideas as you head to the polls. They might also encourage the young people in your life to make a difference in their community, country and world.
To learn about the positive impact of Michigan 4-H youth leadership, citizenship and service and global and cultural education programs, read our Impact Report: "Developing Civically Engaged Leaders." Additional impact reports, highlighting even more ways MSU Extension and Michigan 4-H have positively impacted individuals and communities can be downloaded from the MSU Extension website.
Other articles in series