Hunters, pack your rubber gloves to prevent the spread of chronic wasting disease
Prions from infected cervids are present in blood and spinal fluid, and they are shed across the landscape in waste products where they can last for decades. Chronic wasting disease will significantly impact the Michigan deer population.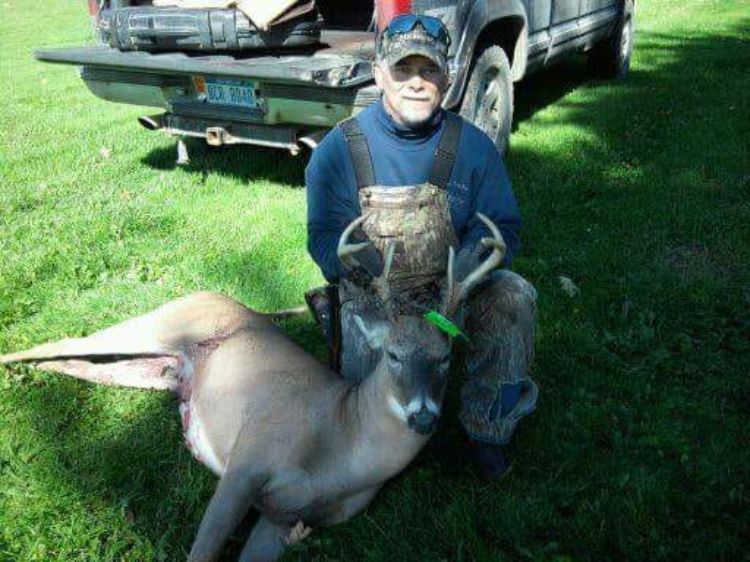 Since 2015, chronic wasting disease has been found in deer in several of Michigan's Lower Peninsula counties including Clinton, Gratiot, Eaton, Jackson, Ingham, Ionia, Kent and Montcalm, as well as Dickinson County in Michigan's Upper Peninsula. Chronic wasting disease is a disorder of the neurological system that affects cervids. Cervids are animals that are members of the deer family, such as deer, elk and moose.
Chronic wasting disease is caused by a prion, or misfolded protein. Prions are mostly found in the brain. Cervids that contract chronic wasting disease may take months or even years before they show symptoms of the disease. Symptoms can include extreme weight loss, lack of coordination, drooping head and/or ears, excessive drooling, excessive drinking and excessive urination. Chronic wasting disease is always fatal to infected cervids.
Chronic wasting disease is not known to affect humans, although the Centers for Disease Control and World Health Organization both recommend not eating infected meat from an infected cervid.
Hunters need to be aware that the disease can also be spread via infected plants and soil. Prions are not easily killed by traditional strategies such as heat. Research from the University of Texas Health Science Center at Houston has shown prions have been able to bind to the roots and leaves of wheat grass plants when incubated with contaminated material, even in highly diluted amounts. They also found that plants grown in infected soil can transport the deadly prions.
Michigan State University Extension has a free bulletin, "Michigan Venison," that explains how to field dress, butcher, and prepare venison. Here is a quick checklist of additional gear to pack when hunting:
Hunting license and kill tag(s); always keep these items on your person.
Sharp knifes.
Small hatchet for trying legs if no good tie-off is available and you need to notch a tree or bush.
Several feet of rope or nylon cord to tie off the leg while field dressing and for dragging the deer.
Disposable sheet of plastic to collect viscera.
Brown paper towel (using white paper towel could be misidentified by another hunter as a deer's tail).
Disposable rubber gloves.
Sharpening steel or other knife sharpener.
Gallon or half-gallon sized resealable food-grade bags for heart and liver.
Disposable trash bags.
Pre-moistened wipes to clean knives.
String and/or zip ties for affixing tags to does.
Movement restrictions apply to animals harvested in Montcalm County or Otisco, Orleans, Ronald and North Plains Township in Ionia County and Nelson, Spencer, Courtland, Oakfield, Grattan and Cannon Townships in Kent County, unless:
It is deboned meat, quarters or other parts of a cervid that do not have any part of the spinal column or head attached, antlers, antlers attached to a skull cap cleaned of all brain and muscle tissue, hides, upper canine teeth, or a finished taxidermist mount may be moved out of the area.
OR
The deer carcass is taken directly to a registered processor.
The intact deer head detached from the carcass is taken directly to a licensed taxidermist.
Hunters can help slow the spread of chronic wasting disease and have a safe hunt by following best practices in the field and at home.