ID Lighting & Environmental Systems Project 1: Temaki Lighting Fixture
ID Lighting & Environmental Systems Project 1: Temaki Lighting Fixture by Tina Alati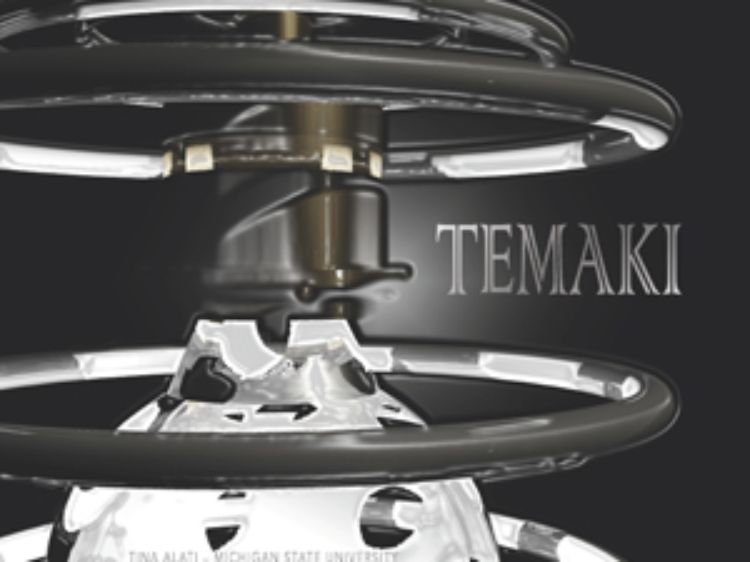 Author: Tina Alati
Class: IDES 350 Interior Design Lighting & Environmental Systems
Temaki will be used as a vanity light in the restroom of a Japanese sushi restaurant in California. A nautical lantern will inspire Temaki; its form will reflect the California coast along with the nature and origins of the fish that make sushi. Japanese stylistic elements will refine the nautical properties, and give the name Temaki—as the ascending cone shape will reflect a Temaki sushi roll. Rhythm will be embraced as the most prominent design principal—cohering with the design observed in any sushi dish. Temaki will be built of materials from the California coast, up-cycling ship metal into an elegant light fixture. The fixture will be operated by a remote control on the restroom wall, with dimmable, 5,000K, 15 watt LED point- and spot- lights.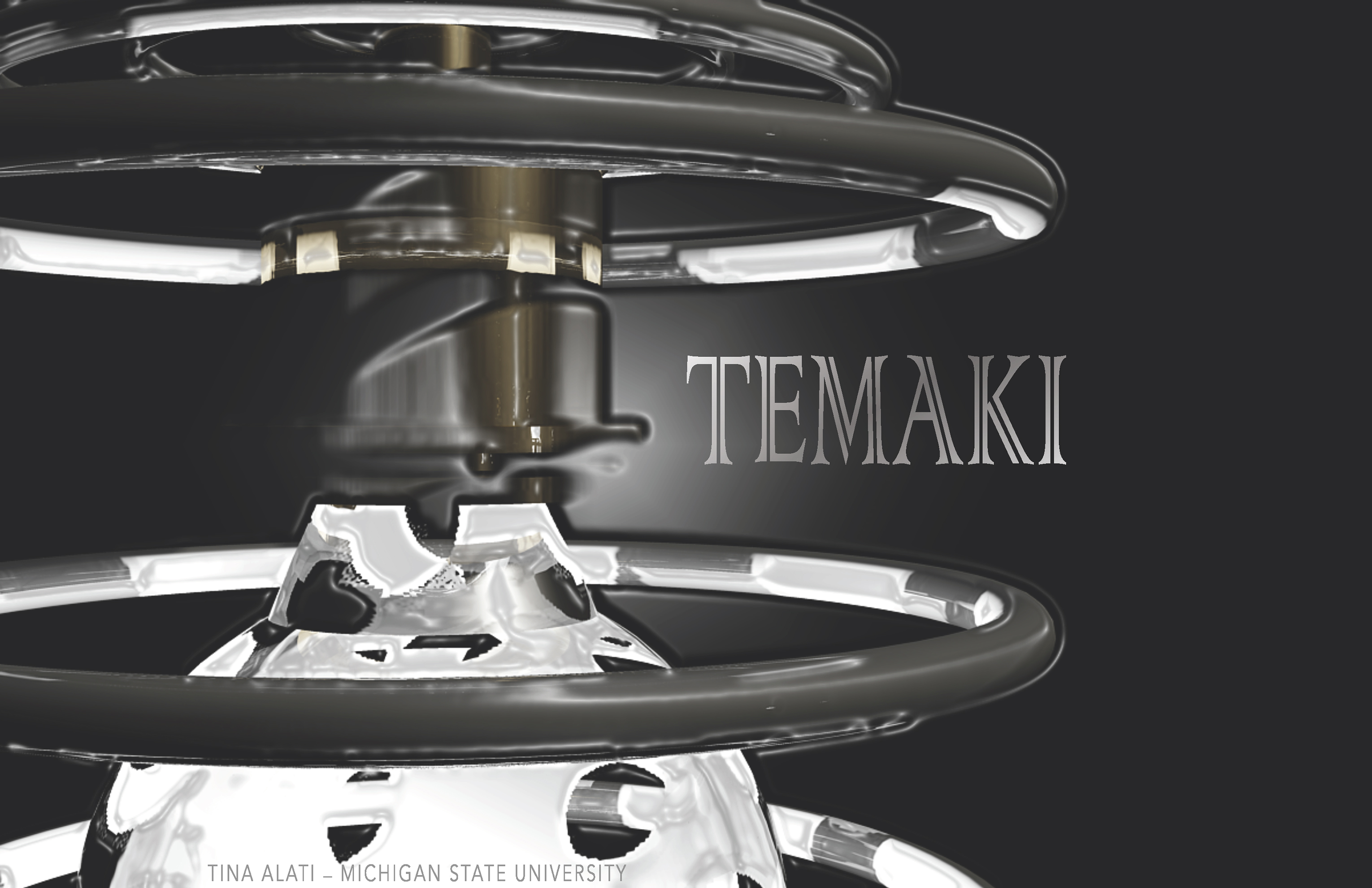 This board (1 of 4) by Tina Alati features a close-up view of her custom lighting fixture and the name of the project, ";Temaki.";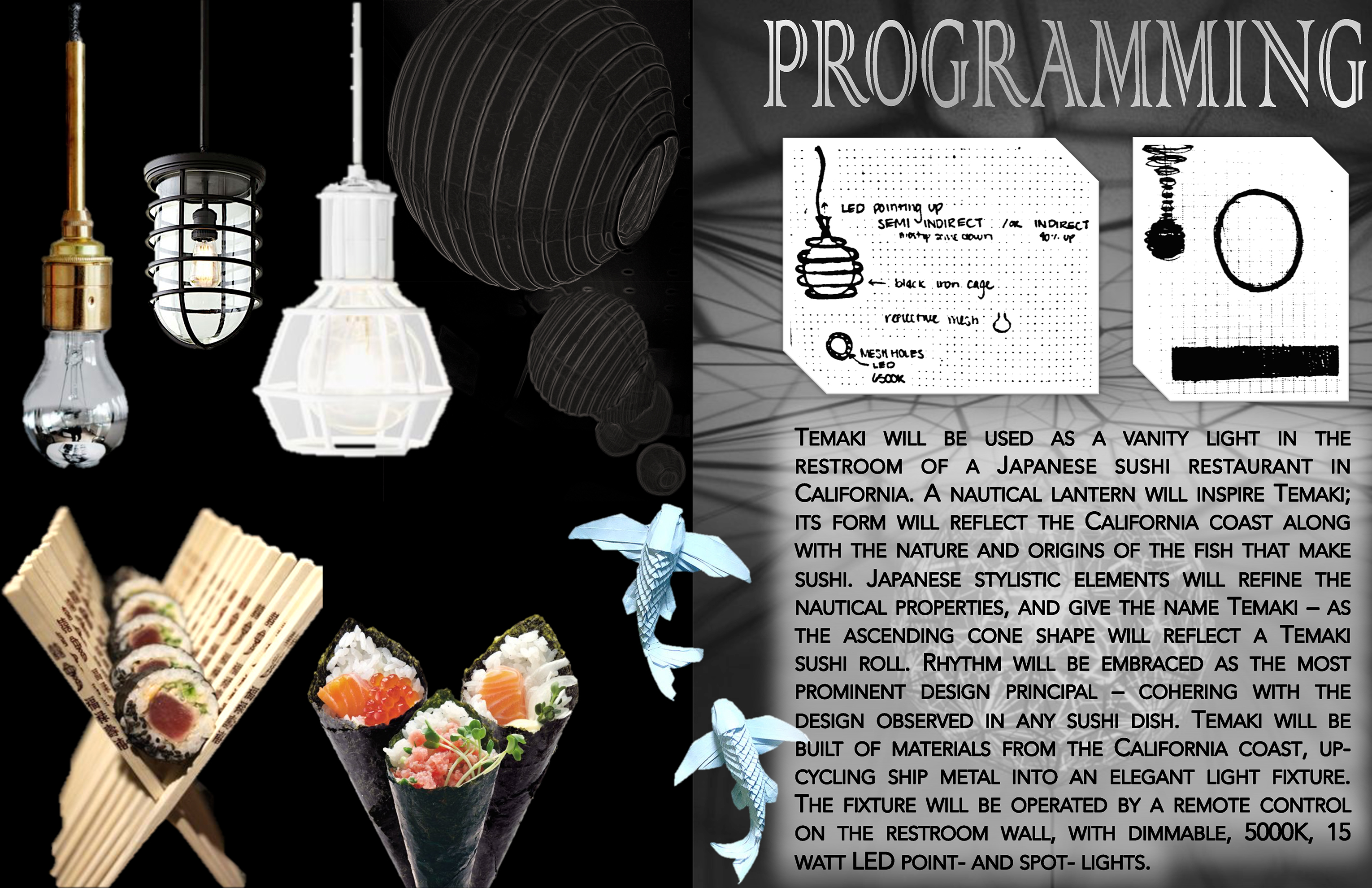 This board (2 of 4) by Tina Alati features Temaki programming, including images of inspiration, a concept statement and two preliminary sketches.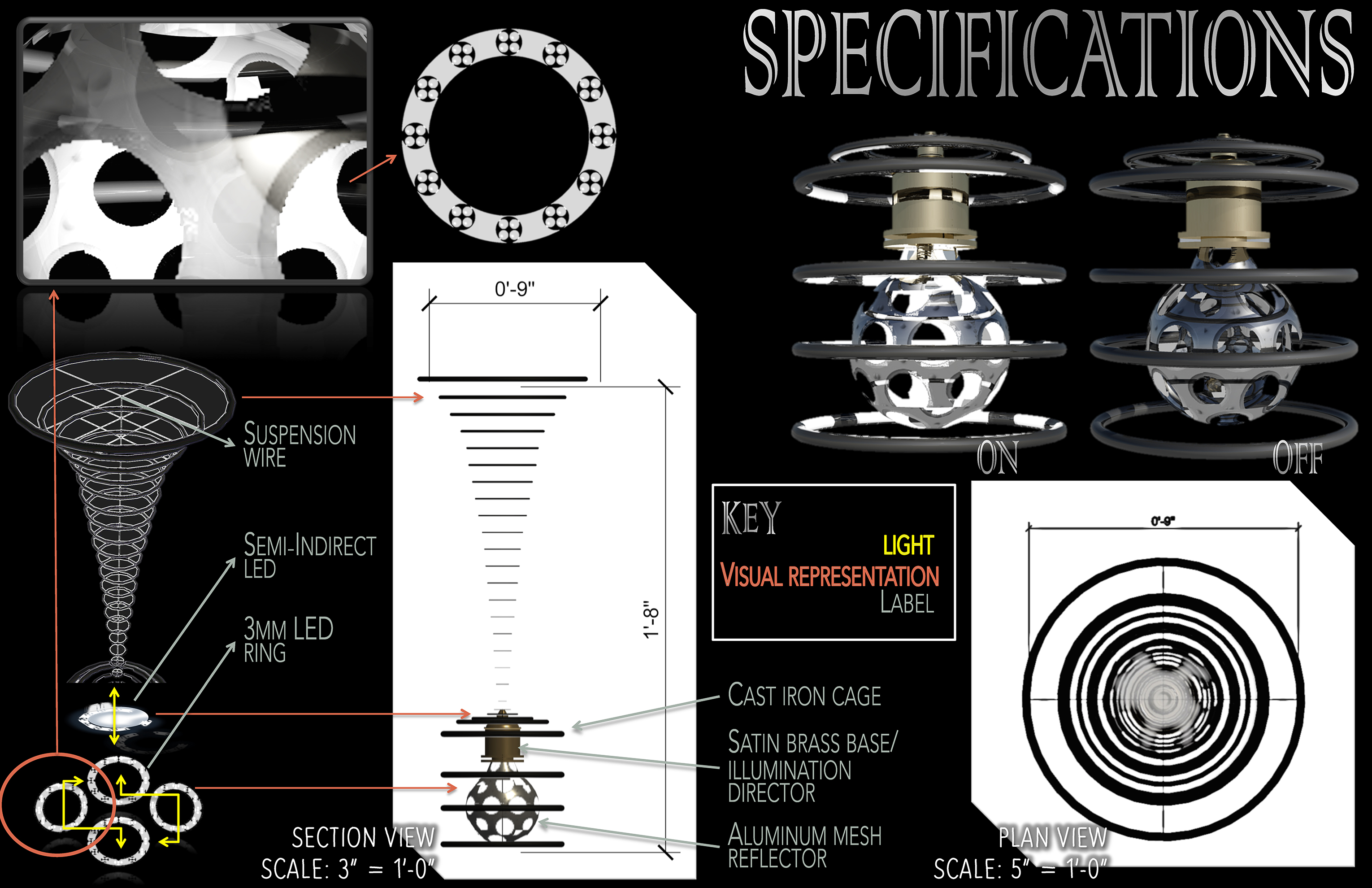 This board (3 of 4) by Tina Alati features Temaki specifications, including a plan view, a section view, a diagram of operation and key, and on/off perspective views.
This board (4 of 4) by Tina Alati features Temaki perspectives, including two full-illumination views of the light fixture in different bathroom layouts, dimmed illumination, and mesh-only illumination.