Introduction to Lakes course coming soon to a computer near you
Michigan State University Extension to offer new online educational lake ecology and management course online.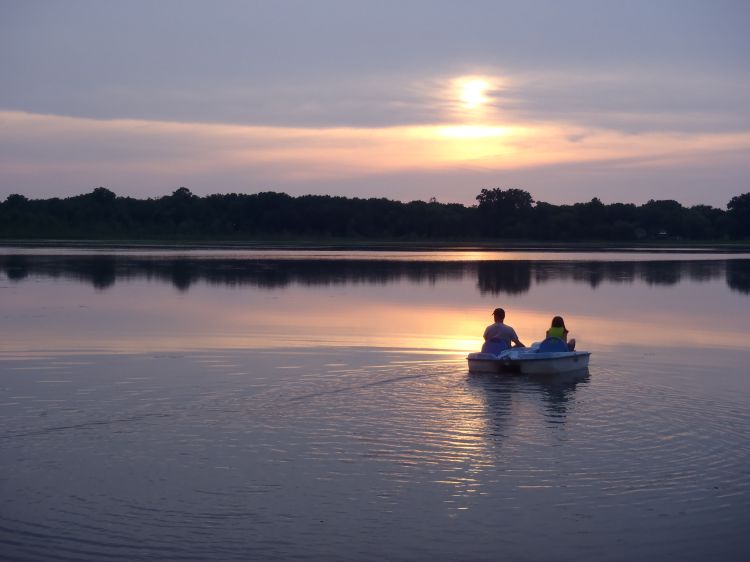 Inland lake enthusiasts are encouraged to enroll in Michigan State University Extension "Introduction to Lakes" course, now offered online. The curriculum is new and improved and has been completely reformatted. This course is organized into a six-unit series specially designed for lakefront property owners, lake association members, lake improvement board members, local government officials, natural resource professionals, K-12 educators and others.
Michigan residents have long since been attracted to the many splendors of lake living. Whether to enjoy the clean water, picturesque views, habitat that supports a variety of fish and wildlife species or access to recreational opportunities including boating, fishing and swimming, there is something for everyone. On a national scale, the North American Lake Management Society has designated July as Lakes Appreciation Month. This is a great time for those who enjoy Michigan's inland lakes to learn more about them and how to keep them healthy.
This ever-popular course was previously delivered in-person around the state. With the new Introduction to Lakes course you will have week-by-week, 24/7 access to six online units -- complete with video lectures, activities, discussion forums, live chat sessions, additional resources, and quizzes. Through this convenient format you can increase your knowledge and understanding of the following topics:
Lake ecology
Lakes and their watersheds
Lakes and their shorelines
Michigan water law
Aquatic plant management
Citizen involvement in lake stewardship
The schedule allows for regular online communications with classmates and course instructors through weekly topical discussion forums and three, pre-scheduled live chat sessions. A Certificate of Completion is available to those who complete all weekly course assignments, including quizzes.
The fall 2015 course is set to begin at Noon on Tuesday, Oct. 6 and ends at Noon on Wednesday, Nov. 18. Live chat sessions are scheduled from 12 noon to 1 p.m. EST on Oct. 21, Nov. 4, and Nov. 18, 2015.
Registration is now open through Oct. 1 for "Introduction to Lakes Online". The cost of the course is $75. Register by Aug. 31, 2015 to receive the early-bird rate of $60. Please note this introductory discounted pricing will only be available in 2015. For complete registration details please visit the Introduction to Lakes Online program page.
Michigan Department of Rural Development (MDARD) Pesticide Applicator Recertification credits are available for this course. Michigan Department of Education State Continuing Education Clock Hours (SCECH) have also been requested.
Please contact Bindu Bhakta at bhaktabi@msu.edu for more information about this online educational opportunity.