It's cider time in Michigan and the hunt is on for Michigan apples
Although fresh Michigan tree fruit is in short supply this fall season, limited amounts are available at farm stands and farmer's markets – and they're well worth the effort to seek out.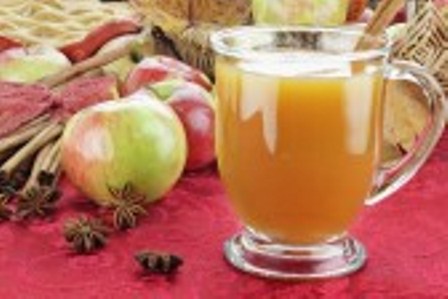 Consumers are noticing the lack of full tables of apples, pears and cider at farmers markets this fall, due to a very short crop of all tree fruits this year across Michigan. The reason for this shortage was the record warmth in March, which caused fruit trees to grow and bloom too early, followed by a series of normal frost and freeze events that killed flowers and young fruits in late April. The result has been only 10 percent of a normal apple crop in Michigan and the other Great Lakes States.
How have Michigan fruit growers responded? Many are buying apples and pears from the few growers that had a partial crop here in Michigan, as well as buying apples from other growing regions, like eastern Pennsylvania, Virginia and as far away as Washington state. Wholesale prices for these apples have gone through the roof, doubling or tripling in price, however, apple growers who are selling at farmer's markets and at their own farm markets are trying to keep the prices as low as they can just to stay in the business of farming for another year.
Growers are not able to buy all of the varieties they grow on their farm despite how hard they have worked to find them, so some varieties folks enjoy the most may not be available this year. However, you can find many of them if you are willing to search! Varieties harvested in mid-September include the last of the Honeycrisp and Jonagold, soon to be followed by Golden Delicious, then Red Delicious.
Michigan fruit growers truly appreciate their loyal customers who want to buy locally-grown fruit, and thank them for their support this year. They love to grow fruit and are truly distressed about their plight this season. Despite these challenges, many fruit growers who sell directly from their farm market are open this fall for fun family activities and events – all of the fall traditions their customers seek and a few new attractions as well. Although most area orchards are not able to offer U-pick apples, many will still sell apples. Look for more U-pick vegetables, as many fruit growers who knew their fruit crops were lost this spring planted more vegetables this summer to compensate.