January News Summary
New PSM People - January 2023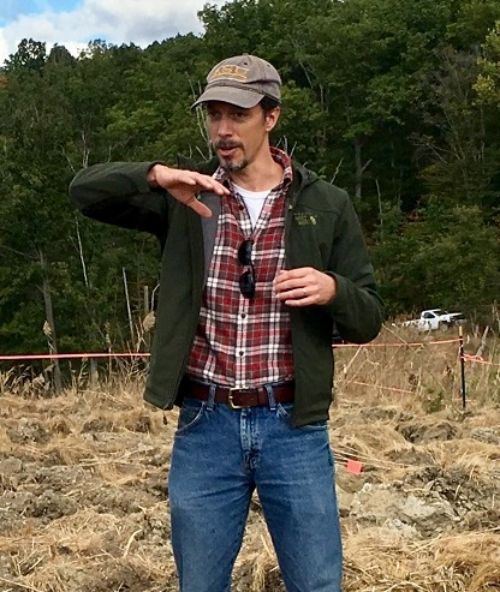 WELCOME CHRIS BLACKWOOD: Professor Chris Blackwood returns to MSU where he defended his PhD in 2001 under the tutelage of Dr Eldor Paul. Chris joins the MSU faculty (70% PSM / 30% PLB) with his wife, new Plant Biology chair Andrea Case – who was named a AAAS Fellow this week by the eponymous science research organization.
Originally from the Finger Lakes Region in upstate New York, Chris went to University of New Mexico in Albuquerque as an undergrad, and comes to us from Kent State University. Chris studies ecosystem processes in soil, and community assembly of plants and microbes, and at Kent State, he directed the Environmental Science and Design Initiative.
WELCOME SUNAO OCHI from the Research Center for Agricultural Information Technology, NARO, Japan. Sunao plans to work with with Marty Chilvers to examine soybean production in Michigan for a complete calendar year.
WELCOME LUAN CUTTI who joins Eric Patterson from to develop more knowledge about weeds.
Cutti recently completed a stint working at Colorado State University, and won the Student Paper contest a the 2022 International Weed Science Congress. He joins us from Universidade Federal do Rio Grande do Sul where he just completed his PhD program, studying herbicide resistance.
WELCOME Kelsey Middlemiss-- working as lab manager for Francis Trail and Greg Bonito, who are BOTH our on sabbatical this semester! Good luck Kelsey!
CONGRATULATIONS to Jinho Lee, student working with Sasha Kravchenko, who won second place in the student competition for his poster at the Soil Science Society annual meeting.
CONGRATULATIONS Arlo Robles, who is working toward his MS with Jennifer Meisel, was selected as one of the ten Bayer Encompass Fellows for the 2022 ASA-CSSA-SSSA International Annual Meetings – a highly competitive honor with more than 70 graduate students and post-docs applying for consideration.
Robles researches soil health and how biochar, cover crops, and N management may influence C sequestration and greenhouse gas emissions, as well as crop productivity, yield, and profitability.
Several benefits of this fellowship include: All Annual Meeting related expenses paid, and an opportunity to attend Congressional Visits Day in Washington, DC in Feb 27-28, 2023.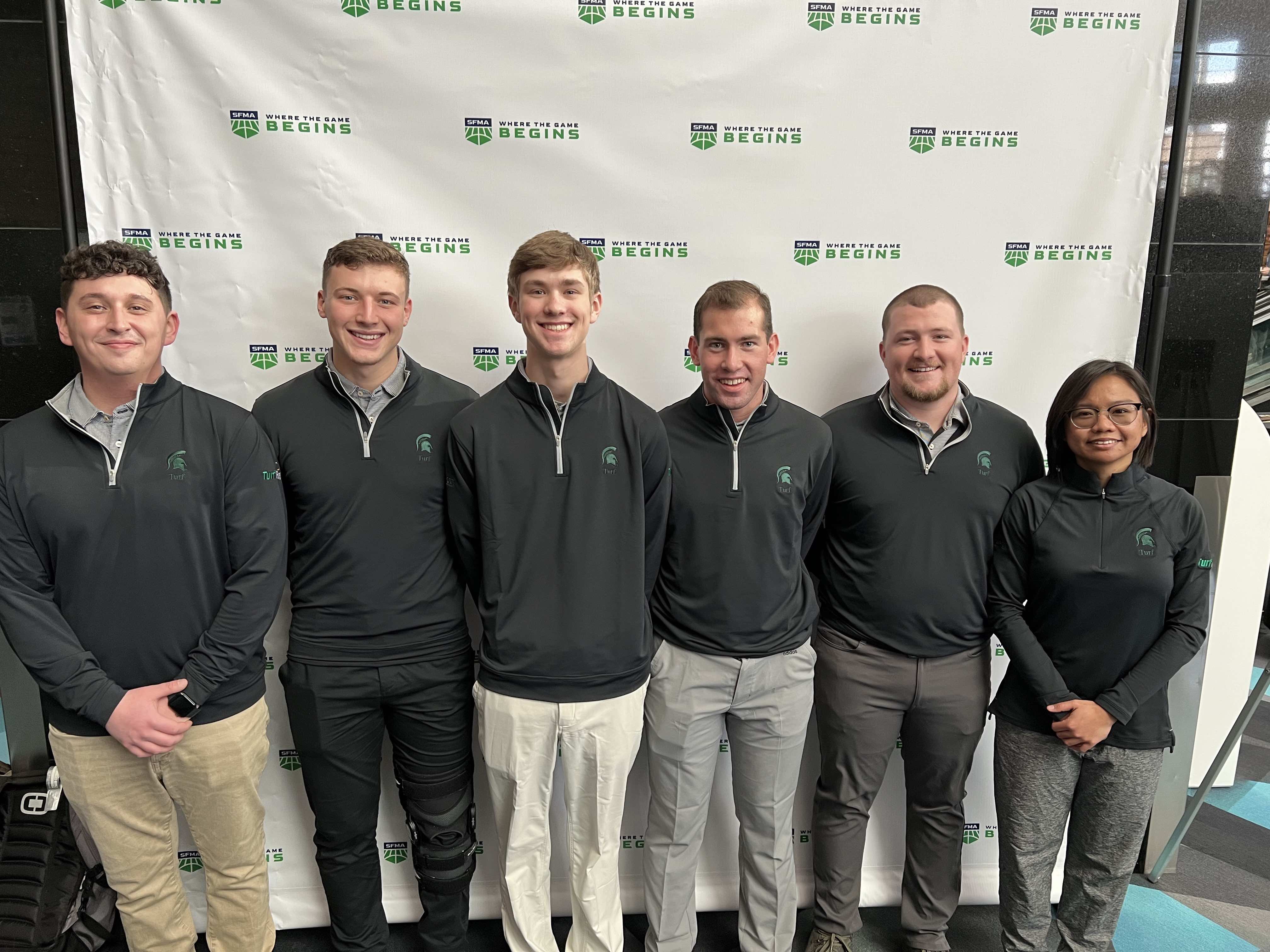 CONGRATULATIONS to the MSU Sports Turf team, who successfully competed at the most recent Sports Field Management Annual Conference, held in Salt Lake City Utah. Pictured here with by their coaches Jake Kilby (masters degree student, far left) and Jackie Guevera (PhD student, far right).