JOANN and 4-H team up to inspire creativity and grow 4-H programs
JOANN Fabrics and National 4-H Council have teamed up to provide an in-store service activity, support a JOANN Paper Clover campaign, offer a 4-H reward card and host a Style Review Contest for Michigan 4-H'ers.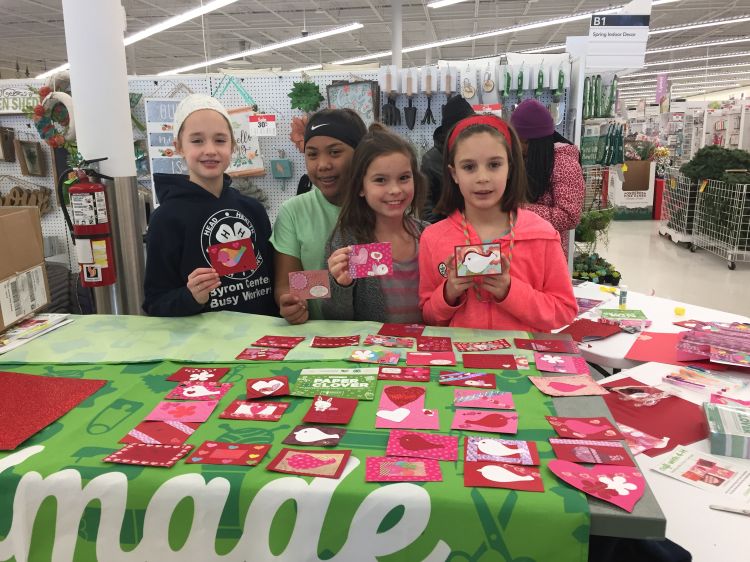 JOANN Fabrics and National 4-H Council have teamed up to empower the next generation of makers by connecting more Michigan young people to experiences where they can learn by doing, creating and making. By providing local 4-H clubs with resources and tools to run impactful programs, JOANN will bring the 4-H experience to more kids in need.
"Studies show many students lose their natural love of learning between kindergarten and their senior year of high school," said Jennifer Sirangelo, president and CEO, National 4-H Council. "4-H programming allows students to participate in projects where they can design, create and make for themselves. These hands-on experiences are proven to rekindle a love of learning, strengthen creativity and imaginative thinking, and improve motor skills, coordination and self-esteem. Our partnership with JOANN will allow us to expand those experiences and help more students across the nation continue to learn and grow."
This new partnership included several components: an in-store service activity, a paper clover campaign, an everyday 4-H reward card discount and a style review contest.
In-store service activity
To kick-off the new partnership, JOANN hosted in-store events nationwide on Feb. 3 where local 4-H'ers made custom Valentine's Day cards to deliver to local charities or organizations. JOANN stores provided the supplies and space to create the cards to brighten someone's day.
A number of in-store events were held in Michigan, including at the Grand Rapids JOANN store. The cards were donated to the Helen DeVos Children's Hospital in Grand Rapids.
JOANN Paper Clover
The JOANN Paper Clover campaign took place Feb. 1 to Mar. 31 across JOANN's nearly 900 locations nationwide, including the 43 stores in Michigan. 4-H supporters were able to share their hearts and show their support of 4-H by purchasing $1 and $4 Paper Clovers at checkout to equip Michigan 4-H with resources to reach more kids in need.
Michigan ranked third in the nation raising a total of $22,795 to support Michigan 4-H programs. Each Paper Clover included instructions for a special Valentine's Day craft idea for customers to create and share with someone special. With the $4 Paper Clover, customers also received a coupon for $4 off their next purchase.
4-H Reward Card
As part of the 4-H and JOANN partnership, current and lifetime 4-H members, parents of members, volunteers and 4-H staff can save 15 percent off total in-store and online purchases every day with 4-H Rewards. JOANN will give a minimum of 2.5 percent of every eligible transaction to 4-H.
Style Review Contest
Additionally, 4-H members aged 15 to 19 participated in an online style review contest in February in which 4-H'ers submitted their clothing construction projects. Rhea Chiawa, of Hill County, Georgia, was selected as the winner and will be touring the JOANN Fabric and Crafts Stores headquarters and attending the Kent State Fashion Show April 27-29.
"We know every child is unique, and we all think, learn and grow differently," said Jill Soltau, president and CEO of JOANN. "We're glad to be partnering with 4-H to give more young people the opportunity to learn by using their hearts, hands and minds. The programming 4-H provides offers invaluable skills that members can use throughout their lives, and we are committed to helping future generations embrace creativity and learning."