Join the Michigan CSA Network Listserv
Listserv will connect network of CSA farmers and support organizations.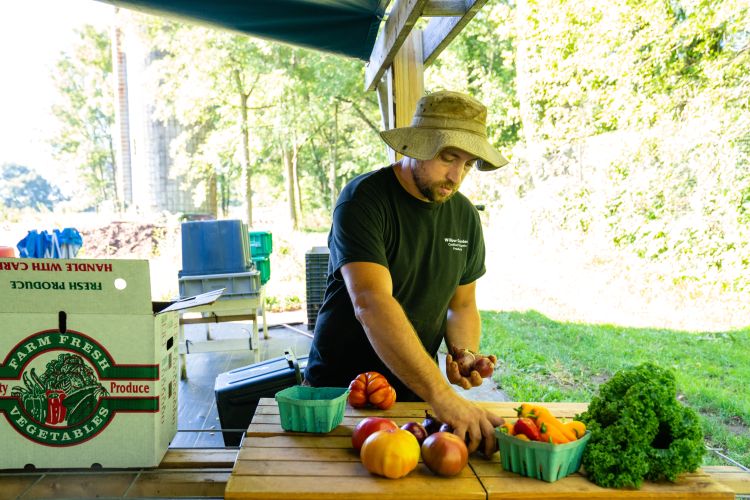 The Michigan CSA Network (MICSA) is a forum for farmers and support organizations involved in community supported agriculture (CSA) to meet, learn, collaborate and network to achieve the goals of small farm viability and increased food access and equity. Michigan State University (MSU) Extension, in partnership with Michigan Food and Farming Systems, Taste the Local Difference and Michigan Farmers Market Association, currently coordinates and convenes the network, supported by funding from a U.S. Department of Agriculture (USDA) Farm Market Promotion Program grant.
If you are a CSA farmer or support organization looking to get involved with the network, the easiest way to make sure you receive information about upcoming network meetings, news and events is to join the new MICSA listserv. This listserv can also be used to reach out to other network members to receive feedback on CSA-related questions.
You have two options for how to join the listserv:
Option 1
Option 2
Send an email to listserv@list.msu.edu

In the body (or the message section) of the email write the following command: "SUBSCRIBE MICSA & your name."
Please review the following rules and etiquette for participating in the listserv below.
General listserv etiquette
Please use a descriptive subject line when emailing the listserv
In all messages, please include your name, business or organization name and location
Please refrain from using the "Reply All" feature for messages directed at individuals
Please do not forward a message intended for one individual without permission of the sender
Do not use this listserv to solicit products or services
Listserv rules
Restrict use of the listserv to messages pertaining to CSAs only
Any abusive, defamatory, profane, threatening or illegal materials are strictly prohibited; anyone posting such content will be removed from the listserv
Spamming and inconsiderate behavior will result in removal from the listserv
No arguments or off-topic discussions