Keep events and fundraisers food safe
Hosting a food event or fundraiser? Follow these steps for safe food.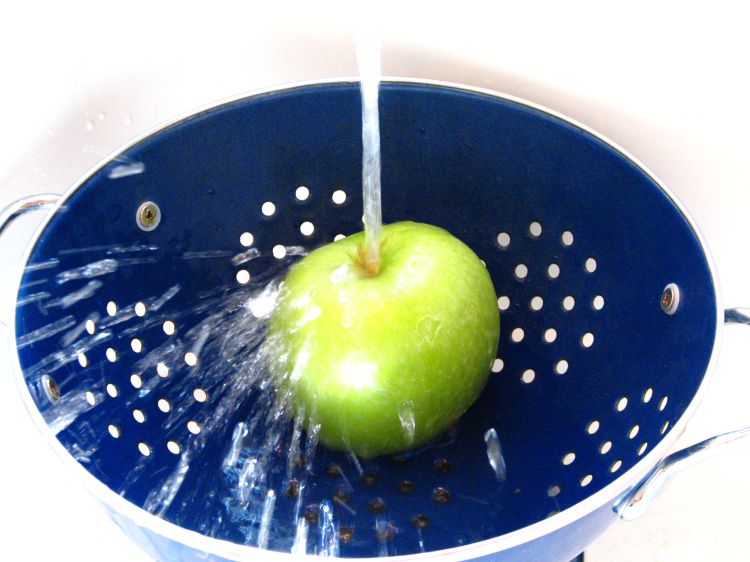 Enjoying wonderful tasting food while supporting a community event is a great way to spend an afternoon or evening. The number of food events or food fundraisers that occur around the state on a weekly basis is huge. With our fast paced society full of busy adults and families, stopping in for a meal or take-out at the local spaghetti restaurant or fish fry, is a great way to support a good cause and feed yourself and your family in a hurry. The organizers of these food events have a big job to do when it comes to keeping the food safe for all to enjoy. If you are the organizer or volunteer for a food event or food fundraiser, Michigan State University Extension can help. MSU Extension offers training called "Cooking for Crowds-A Volunteers Guide to Food Safety."
The four basic steps below can be helpful to consider when cooking for anyone, whether it be at a community food event or at home.
Clean
Wash hands for at least 20 seconds with warm water and soap.
Clean all countertops, utensils and surfaces that will come into contact with food.
Wash all produce under running water before slicing or peeling.
Separate
Keep all raw meat, fish, poultry and eggs stored separately from ready to eat foods including produce and keep them separate in the grocery cart, grocery bags, in the refrigerator and during food prepping.
Use separate cutting boards when preparing these food items so you don't cross-contaminate the raw with ready to eat foods.
Cook
Use a calibrated thermometer to check internal food temperatures when cooking.
Follow recommended cooking temperatures to ensure foods are cooked to a safe temperature. You cannot tell by the color if food is properly cooked.
Reheat food to a temperature of 165 degrees Fahrenheit and check the temperature with a calibrated thermometer.
Chill
Refrigerate foods promptly in a refrigerator that is a temperature of 38-40 degrees F or below.
Use a refrigerator thermometer in your refrigerator to ensure you are at the recommended temperatures of 38-40 degrees F or below.
Discard food that has been sitting out at room temperature for 2 hours or more.
Do not thaw foods on the counter or any space outside of refrigeration.
The tips above are some easy tips to implement when you are planning food events for your organization. Much more information on how to keep food safe at your next food fundraiser can be gained by attending an MSU Extension Cooking for Crowds, A Volunteers Guide to Food Safety class. For more information on upcoming classes visit our website or contact your local MSU Extension County Office.