Letter of Appreciation from a BHEARD Scholar
BHEARD Scholar Emmanuel Kyereh send this letter of appreciation to the BHEARD Program upon his graduation in 2018.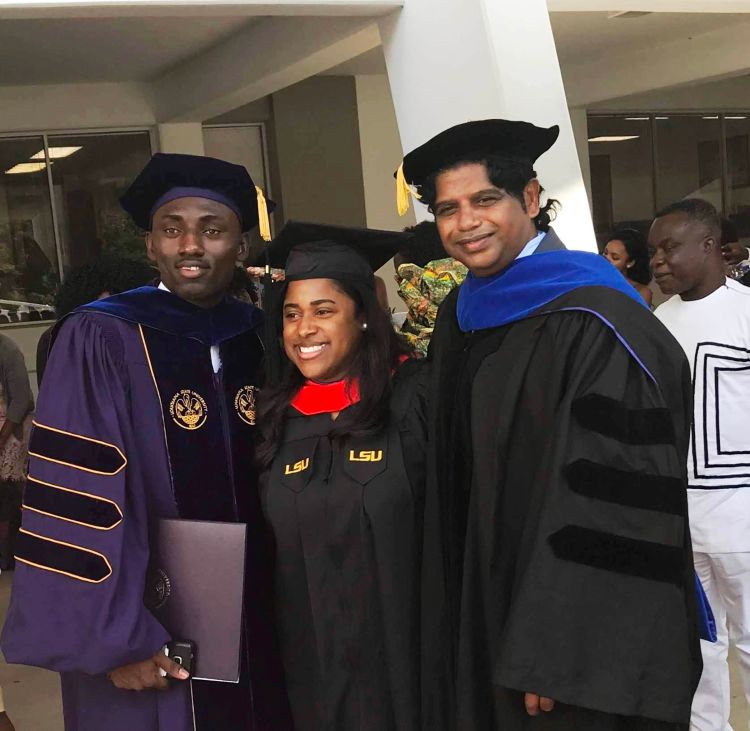 Dear BHEARD,
I would like to take this opportunity to thank you for the funds I received through the BHEARD Fellowship program to pursue a Ph.D. degree. I am extremely honored to be a 2014 - 2018 receipt of the award, this I cannot thank you enough. I have a Ph.D. degree in Nutrition and Food Sciences (Food Bioprocessing System) from the Louisiana State University.
After my Master's degree, I had the desire to continue my education in Food Science/Postharvest Technology but lacked the financial resources to accomplish this aim. This has been made possible due to the support and funding from BHEARD and Louisiana State University collaboration. I intend to build a career still focusing on this area in tackling gut health, malnutrition and post-harvest losses in developing countries, especially in Ghana.
My gratitude also goes to Dr. Sathivel Subramaniam my mentor at LSU who saw the potential and accepted to work with me throughout this journey. Thank you Dr. Sathi for your immerse contribution.
Sincere gratitude to all the workers I had to work with (Directors, Coordinators, IT personnel, and Finance directors) who ensured a successful completion of my Ph.D. dissertation. I will work hard to promote and achieve the primary aim of the BHEARD Fellowship program.
With sincere thanks,
Emmanuel Kyereh