MAC makes Michigan Agriculture Crops Garden and STEAM Explorations possible
With a continued investment from Michigan Agricultural Commodities, Inc. (MAC), the Michigan 4-H Children's Gardens continue to grow and provide science-based education for Michigan youth.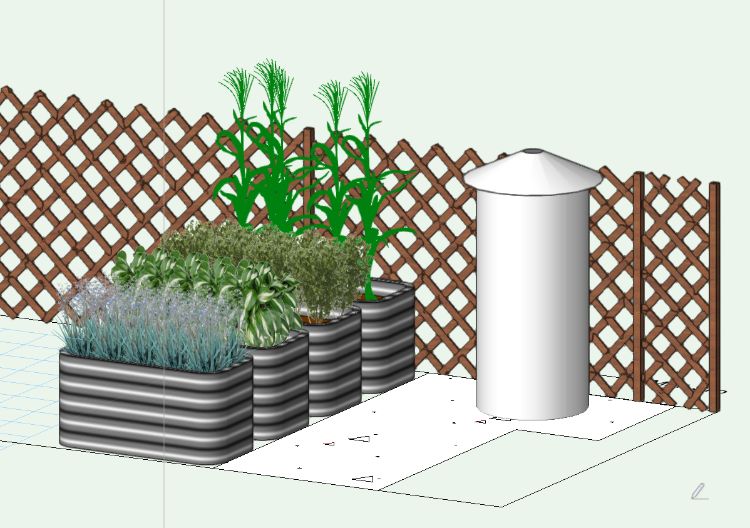 Michigan Agricultural Commodities, Inc. (MAC) has sponsored the Michigan Agriculture Crops (MAC) Garden in the Pete and Sally Smith Schoolyard Demonstration Garden of the Michigan 4-H Children's Gardens at Michigan State University.
"MAC finds contributing to the gardens a great way to give back to 4-H and the educational efforts of the garden. Many of our employees were 4-H members growing up and their children now participate as well," said Bruce Sutherland, MAC president.
The new garden will feature plants highlighting Michigan agricultural crops, such as corn, soybeans, wheat and sugar beets. It will also have a mini grain elevator, connection to a garden weather station to record temperatures, rainfall and other weather data, and a smart sign linking to supplemental information.
"This garden will increase student's awareness, knowledge of, and connection to, Michigan agricultural crops and how important they are to Michigan's economy," said Norm Lownds, Michigan 4-H Children's Gardens curator. "We look forward to engaging kids in new and exciting explorations."
The idea is to also replicate the MAC Garden at other locations, including Bloomfield School's Bowers School Farm in Bloomfield.
In addition, MAC's gift, made through the Michigan 4-H Foundation, will fund the development of MAC Garden STEAM (science, technology, engineering, art and math) explorations linked to Next Generation Science Standards (NGSS) and NGSS Science and Engineering practices.
"The explorations will focus on all aspects of agricultural crops, from planning to post-harvest storage, impacts of weather, costs, profitability, career exploration and more," Lownds said. "The plan is to make the MAC STEAM explorations available online and market them to classrooms throughout Michigan."
The MAC garden will be installed in summer 2021. The initial STEAM explorations curriculum will be piloted in fall 2021 with the final curriculum launch in summer 2022.
"Educating Michigan youth on nature, agriculture and general life skills is so important, not only to their development, but in the future when they become adults. Hopefully these 4-H educational efforts will teach youth to be smarter consumers, appreciate where their food comes from, engage in production agriculture and maintain its healthy future," Sutherland said.