Michigan Agricultural Commodities president elected to Michigan 4-H Foundation board of trustees
Bruce Sutherland, Michigan Agricultural Commodities president, was elected to the Michigan 4-H Foundation board of trustees Jan. 29, 2021.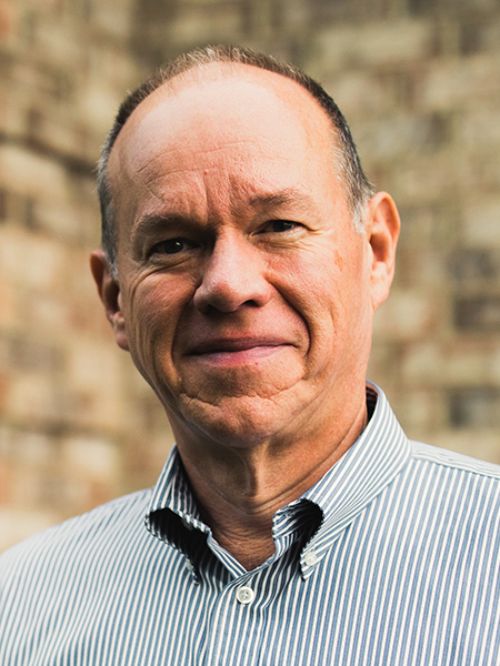 Bruce Sutherland, of Okemos, was elected Jan. 29 to a three-year term as a trustee of the Michigan 4-H Foundation.
The Michigan 4-H Foundation is a not-for-profit 501(c)(3) organization that supports the mission and vision of Michigan State University (MSU) Extension 4-H Youth Development statewide. The foundation receives donations from individuals and organizations to support 4-H youth development activities and to train Michigan's adult and older teen 4-H volunteers.
Since 2016, Sutherland has been president of Michigan Agricultural Commodities, Inc. (MAC) headquartered in Lansing, Mich. He has been with MAC for over three decades where he began as a grain merchant in 1986 and worked his way up to merchandising manager, vice president and now as president. MAC is a privately held, for-profit corporation, which buys, sells and stores agricultural commodities throughout the United States and Canada. Founded in 1976, today MAC is Michigan's largest grain handler with seven elevators, almost 44 million bushels of storage and around 100 employees. MAC also offers direct ship opportunities, agronomy services, dry bean processing, and identity preserved soybean programs.
Sutherland also serves as trustee of the National Grain and Feed Association (NGFA), where he currently serves on the Executive Committee and is former chair of the Country Elevator Committee. He is also a member of the Michigan Agri-Business Association (MABA), the Federal Grain Inspection Service Advisory Committee and the National Rail Car Counsel. In honor of his service, he received the 2019 NGFA Outstanding Member Award, the 2016 MABA Distinguished Service Award and the Agri-Business Person of the Year Award in 2005 sponsored by Michigan Farm Radio. Sutherland received a bachelor's degree in business administration from Central Michigan University.
Michigan 4-H Foundation trustees are volunteers who oversee foundation operations and are community advocates for ongoing and increasing support for 4-H. They are charged with overseeing the activities of foundation staff members and working on committees developed to facilitate foundation operations.
For more information about the Michigan 4-H Foundation, visit www.mi4hfdtn.org. Michigan 4-H Youth Development is the youth-serving program of Michigan State University Extension. More than 200,000 youth are involved in 4-H with the support of 16,000 adult volunteers. For more information about Michigan 4-H, visit www.canr.msu.edu/4h.