Making the most of SNAP benefits
Healthy eating on a budget isn't always a snap, but these tricks can make it easier.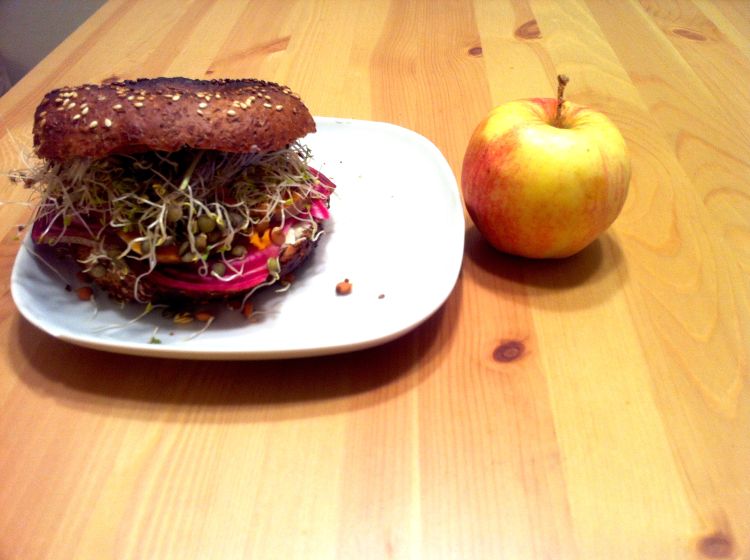 As a FoodCorps service member with Michigan State University Extension Grand Traverse County, I live off of a very modest stipend. That being said, I have a limited budget when it comes to food. I take advantage of Supplemental Nutrition Assistance Program (SNAP) benefits that are available to me and try to feed myself with the money on my bridge card so that I can put my stipend toward other necessities.
Despite my limited funds, I prioritize food and feed myself well. It would be a little hypocritical, after all, being a FoodCorps service member who doesn't eat healthy food. Below are a few of my tips and tricks for eating "healthy" on a limited budget.
Shop the sales
I have been known to leave the grocery store without buying a single full priced item. Some deals I take advantage of often are from my local food cooperative. Oryana Natural Foods Market place 50 percent off stickers on a variety of perishable items such as cheese and produce. It often means the item needs to be eaten soon, so I shop for my food in small amounts a few times a week, instead of buying a lot at once. I also look for when I can add a coupon to something that is already on sale. Oryana often has "Co-op Deals", which can be coupled with coupons that they place on shelves to make an item double discounted!
Utilize farmers' markets
In the warmer months, I take advantage of local farmer's markets and the Double Up Food Bucks program. For every SNAP dollar you spend at the farmers' market, you get an extra dollar to spend on local produce (up to $20 a day). It's like free money for healthy food! I went to every farmers' market all season and spent every bit of Double Up money I could. I then froze some of the produce, and I have been using it through the winter in pasta or soups.
Eat less meat
If you're like me, you are weary of cheap meat. However natural or organic meat is very expensive. With my limited budget, I choose to eat less meat. When I do buy meat, I spring for organic chicken thighs (which are less than breasts) or I buy a lot of meat when it's on sale and put it in my freezer. For everyday protein, I buy nuts, beans, seeds and grains that are high in protein.
Never waste
The freezer is your friend! When taking advantage of sales, that often means buying a lot of something when it's on sale, or buying something that is about to expire. For example, sometimes I will buy kale when it's on sale, and then wash, chop, and freeze it to use in smoothies or sautés. If it's not something you can freeze, buy just what you need. When it comes to spices, beans, grains and other items, cooperative grocery stores often have bulk sections. This means that if you need some cumin for a recipe, you can buy just a teaspoon instead of an entire container that will sit in your cupboard.
Get creative
All of these tactics require you to get creative in the kitchen. I rarely ever come to the store with a recipe in mind already. I look at the sales, and I work backwards to come up with something I can make with discounted items. This has resulted in some amazing dishes and gives me a creative outlet in my everyday life.
I find eating well on a budget to be a fun challenge, and I hope these tips help you take it on!