Marketing opportunities for beef calves and stockers
Beef calves are worth more in 2012 than any time in history and the next three to five years look very promising for cattle prices.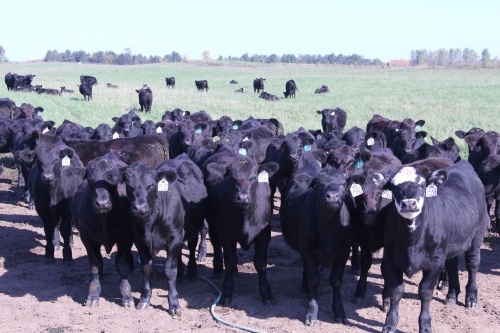 Along with higher prices comes larger price ranges and increased risk. Capitalizing on prices at the higher end of the ranges come down to providing quality cattle to the marketplace and market timing.
Market targets today are much more precise than in years past. Buyers want healthy, uniform calves that perform at the next level. Accomplishing this is easier with a clear management plan. Below are some components you should consider:
Identify your market targets including two or more possible markets.
Consider other producers or service providers that need to be included.
Develop your management plan and schedule to program your cattle.
Watch the markets looking for forward pricing opportunities.
Protect your interests by setting the price or having a bid refusal option.
Pull the trigger when prices targets are reached.
Follow-up with your buyer 30 days post-sale to see how your cattle are performing and what you can do better next year.
As production cost continue to increase, it's critical for cow-calf or stocker operators to capture as much value as possible. Improving the price received requires specific management practices prior to marketing. Management practices include health/vaccination programs, uniformity, body condition, guarantees of gender, individual identification and honest representation of the cattle. Many buyers now require verification of management programs. Hit the target and remember that repeat customers should be a primary goal for any marketing program.
For additional cattle management resources, visit the Michigan State University (MSU) Beef Team website.