Michigan 4-H delivers career exploration and workforce development programming in 2019
Career exploration and workforce development topics enhance employability skills while preparing youth for their futures.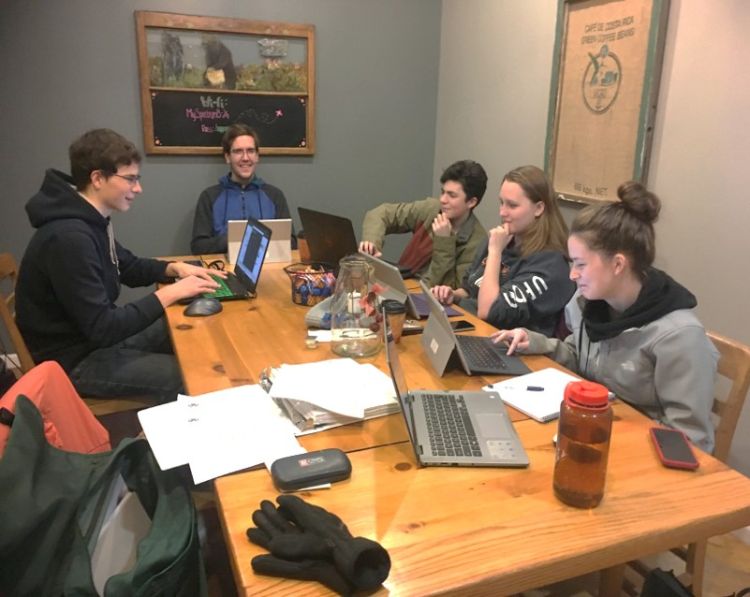 Michigan State University Extension and Michigan 4-H helps people improve their lives. Amongst the many topics and programs Michigan 4-H offers, we provide youth with hands-on opportunities to explore future careers and entrepreneurship while enhancing their financial literacy and important skills for the workforce.
As an organization, our career exploration and workforce preparation programming reached 13,356 participants in 2019; 12,454 youth and 902 adults across 82 of Michigan's 83 counties. Our 2019 data showed an increase in programming related to career exploration and workforce development topics.
The Michigan Department of Education's Michigan Career Development Model (CDM), which was revised and released in December 2018, may have inspired the increased number of inquiries and need for programming related to workforce development. The Michigan CDM provides required targets and suggested instructional strategies to meet those targets. Public school districts are expected to deliver career development at each grade level. This document includes 4-H as a potential strategy for out of school time/family engagement programming.
From workshops to camps to pre-college events and more, 427 career exploration and workforce preparation programs were held for youth reaching 9,266 participants. One hundred twenty-five programs for adults working with youth trained 598 adults. Adults benefitted from volunteer-focused workshops to learn how to incorporate career exploration and workforce preparation programming, while sometimes learning right alongside youth participants. A glimpse of our impact included:
Five youth were certified in CPR/AED/first aid and 32 youth completed tractor operator certification for use on the job.
Through a unique service agreement with Niles Career and Technical Education at Niles High School in Niles, Michigan, Extension staff taught a four-hour Real Colors experience for 226 youth and 14 adults. A three-month follow-up questionnaire with teachers gleaned this feedback: "We have been able to pair students in groups more effectively knowing who would work well together and how to push others to stretch themselves." "It helped me to get to know my students very quickly by hearing them talk about their personality. No guesswork needed."
A Tech Change Makers Microsoft Grant created a unique learning experience for eight Alpena County 4-H members as they created a website and journeyed to Washington, D.C. While developing employability skills, the subject matter of this grant had to do with education and community engagement around plastics in the Great Lakes and the promotion to stop using single use plastics.
A program participant shared that "this program will help me in the future by further extending my knowledge of different career pathways I could be able to take. This experience has opened my mind to more jobs that I want to explore."
As a result of participating in our programs, those youth surveyed agreed or strongly agreed that they:
Know how to present themselves in a professional manner (93%).
Are aware of qualities needed to be successful in a job or career (95%).
Can connect their interests and skills to their career options (92%).
Feel more knowledgeable about career opportunities that they can pursue in the future (91%).
Michigan State University Extension and Michigan 4-H Youth Development helps to prepare young people for successful futures. According to the Michigan 4-H Alumni College Access Project 2019 Results, "Michigan 4-H Alumni are more likely than their same age peers to have earned a degree or certificate six years after high school." For more information or resources on career exploration, workforce preparation, financial education, or youth entrepreneurship, email us at 4-HCareerPrep@anr.msu.edu.