Michigan 4-H Foundation awards $11,000 to support local 4-H projects
Michigan 4-H Foundation awards $11,000 to support local 4-H projects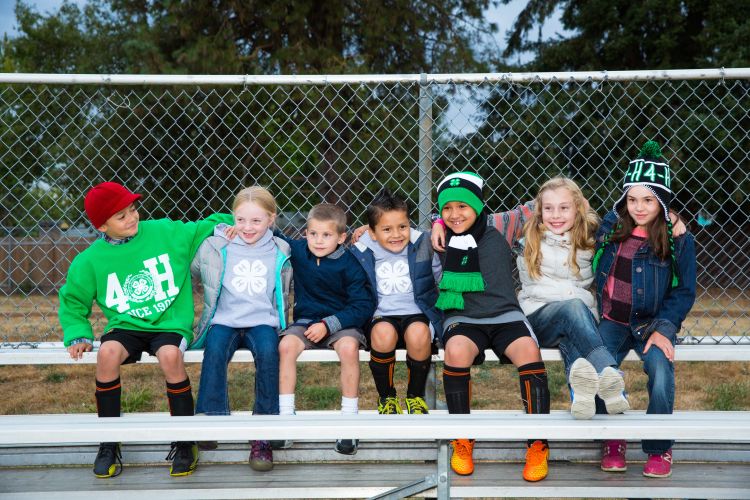 The Michigan 4-H Foundation Board of Trustees annually approves the distribution of competitive grant funds to encourage development of innovative 4-H program opportunities in local communities. For the 2020-21 program year, 4-H mini-grants were awarded in five grant categories.
The Michigan 4-H Legacy Grants, funded by the Michigan 4-H Legacy Fund endowment, encourage creativity and support the implementation of great ideas that promote positive youth development in communities. These $1,000 grants were awarded to Chippewa County's Computer Coding project and Lake County's 4-H Babysitting SPIN Club.
Oakland County Whittemore-Prescott Educational Garden received a $1,000 4-H Educational Garden Grant made possible by the Albert A. Albright Endowment for 4-H Plant Science and Gardening Education.
Two $500 On-Target County Grants were funded by the Thomas H. Cobb Shooting Sports Fund to help enhance local 4-H shooting sports programs in Schoolcraft and Lake counties.
The John Glenn Intro to 4-H Wayne County Project received a $400 Collins 4-H Youth Horticulture Grant, funded by the William J. and Ruth D. Collins Endowment Fund to advance local 4-H club work in plant science and horticultural activities.
The Michigan 4-H Foundation also awarded $7,100 in 4-H Participant Scholarship Grants across 4-H programs in 22 counties: Alcona, Antrim, Calhoun, Cass, Cheboygan, Eaton, Genesee, Gratiot, Houghton-Keweenaw, Ingham, Iosco, Kent, Macomb, Mecosta, Missaukee, Monroe, Oakland, Presque Isle, St. Clair, Tuscola, Washtenaw and Wayne counties. These grants provide scholarship support for youth who are unable to pay the 4-H youth participant fee per county.
The 4-H Participant Scholarship Grant Program is made possible by gifts to the 4-H Participation Fee Scholarship Fund of the Michigan 4-H Foundation and gifts to support Michigan 4-H on Give Green Day.
The next mini-grant cycle will open Apr. 1 with grant applications due June 1. Grant applications are available online at https://mi4hfdtn.org/grants.