Moving forward: Transformational CANR building projects set to break ground
MSU greenlights dairy, greenhouse infrastructure projects advancing sustainability and food security.
EAST LANSING, Mich. — A new era is on the horizon for dairy and plant sciences at the College of Agriculture and Natural Resources (CANR). On October 27, Michigan State University authorized substantial renovations and additions to the Plant Sciences Greenhouses as well as construction of an updated, state-of-the-art Dairy Cattle Teaching and Research Center.
The state of Michigan provided $53 million to partially fund each project after advocacy from Michigan's agricultural community and bipartisan legislative approval. A public fundraising campaign, which will include several naming opportunities, will support the remaining project needs.
"MSU has partnered with generations of Michigan's farmers and growers for over 155 years, and we're excited to continue in that tradition of service for the next hundred years," said MSU Interim President Teresa K. Woodruff, Ph.D. "These new facilities demonstrate MSU's ongoing commitment to excellence in agriculture. I thank the Legislature for investing in our state's future leaders in plant and animal science."
The new and renovated spaces will expand research capacity for researchers and students in CANR, the College of Natural Science (NatSci) and the College of Veterinary Medicine (CVM), including research funded by MSU AgBioResearch. These facility enhancements will position MSU at the forefront of innovations in sustainability and advancements furthering Michigan's agricultural economy.
"As farmers strive to feed our population under challenging climate conditions, MSU's world-class scientists and students will be working side-by-side with them in these new dairy and greenhouse facilities," said CANR Dean Kelly Millenbah, Ph.D. "It's exciting to see our shared vision coming to life here at MSU."
Building for the future, advancing sustainability
As the nation's premier land-grant university, MSU has a rich history of advancing research and outreach, tackling global challenges in sustainability and food security. To maintain MSU's impact in a rapidly changing world, it is imperative that sustainability research is relevant, applicable and timely.
Transformative research requires spaces equipped to address the needs of tomorrow. For too long, MSU's inadequate dairy and greenhouse infrastructure has significantly hampered this important work.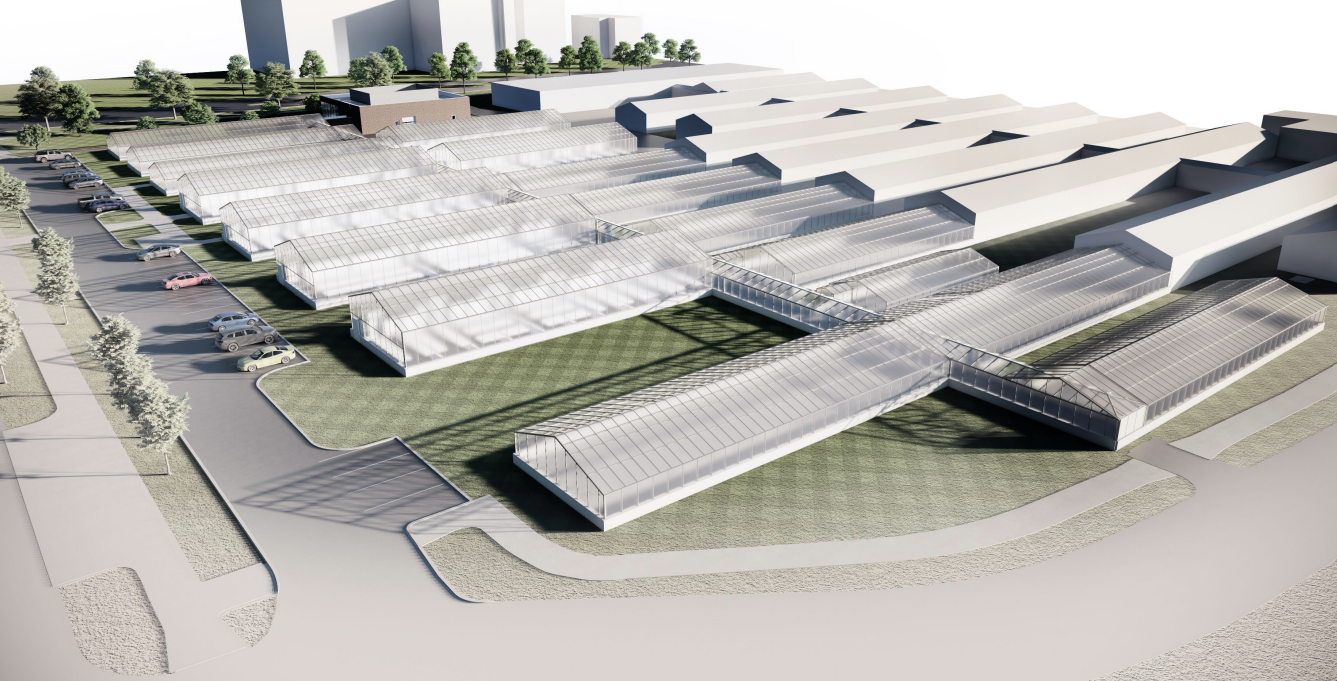 Two-thirds of the greenhouses, which serve as a research and teaching hub for 70 faculty and 600 students, were built between 1955 and 1978 and lack the modern controlled environments necessary to perform year-round research in specialized conditions. Inadequate facilities and technological limitations cost MSU plant scientists valuable time throughout the winter months to conduct experiments and produce high-impact research. This condensed timeline significantly diminishes MSU's overall research capacity. Modern temperature control technology and other enhancements will allow these facilities to be used by researchers year-round in the future.
The situation is similar for the Dairy Cattle Teaching and Research Center dairy research: a facility built in the mid-1960s that lacks the infrastructure and technology to meet modern research needs. MSU researchers are currently operating on a two-year backlog in funded projects due to the facilities equipment limitations and herd size. New dairy facilities will allow MSU to increase the farm's herd size from 250 head to 680 and construct modernized barns, feed centers and milking parlors.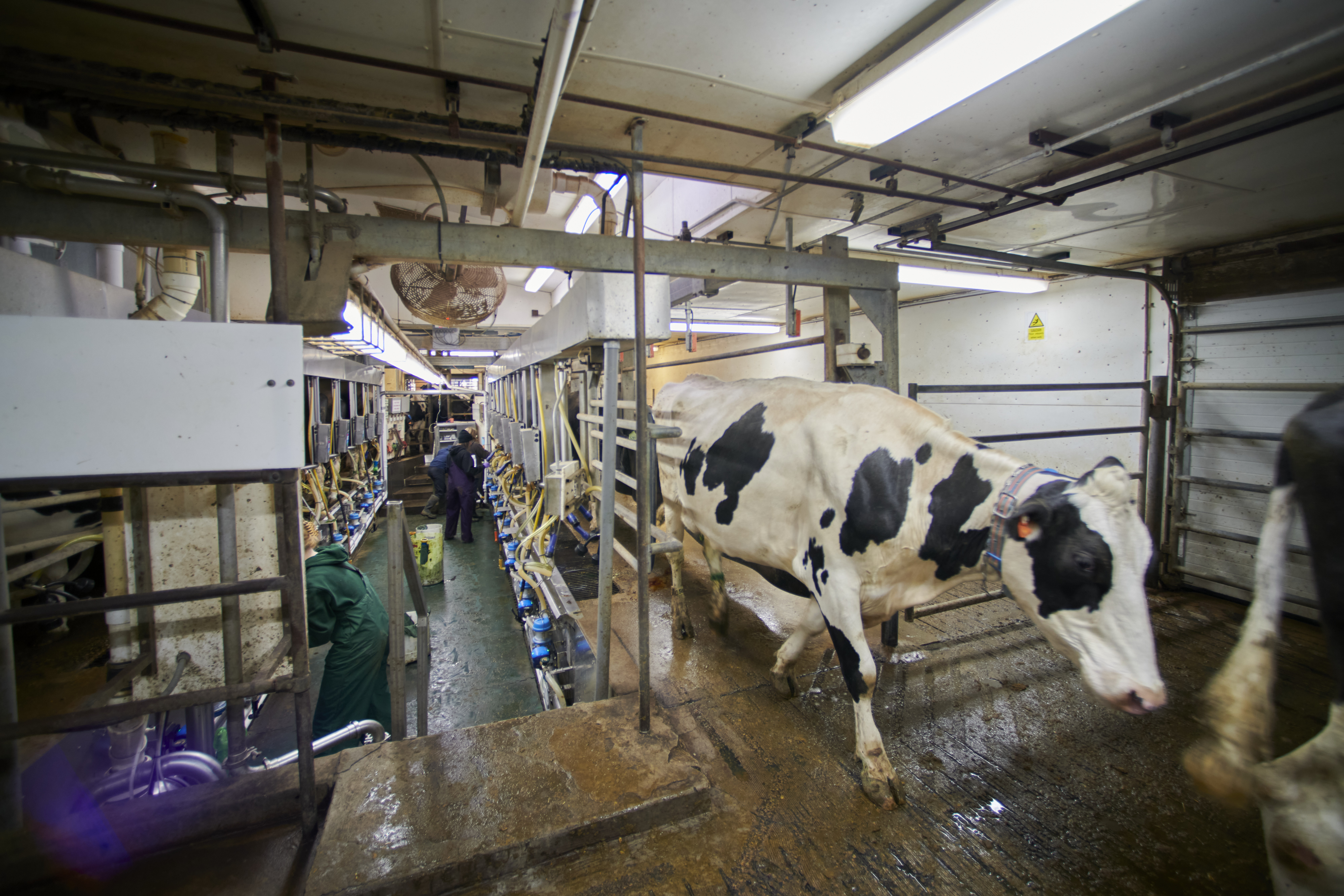 Critical to the future of agriculture, food production and sustainability research, additional private support toward the dairy and greenhouse projects will ensure CANR can fully leverage the once-in-a-generation opportunity created by funding from the state. These critical enhancements will strengthen research addressing the impacts of climate change, emerging pests and contaminants that threaten food security, regenerative agriculture practices, advancements in animal science and much more.
"MSU researchers stand ready to step into these facilities and generate high-impact research addressing grand challenges facing agriculture such as climate resiliency and environmental sustainability," said George Smith, director of MSU AgBioResearch. "We have a lot of work to do before that day and we look forward to partnering with our community and supporters to turn this bold vision into a reality."
Driving economic growth, training the next generation of leaders
Facing increased global competition and a shrinking workforce, industry partners in Michigan expressed their support for the approval of the dairy and greenhouse upgrades.
"Michigan Farm Bureau members have been vocal in their support for funding essential updates to MSU's greenhouse and dairy facilities," said Carl Bednarski, President of Michigan Farm Bureau. "Michigan agriculture's future success depends on state-of-the-art research and teaching facilities from our pioneer land-grant university."
The dairy industry contributes $15.7 billion to the state economy, while the greenhouse industry generates more than $750 million annually. These enhanced facilities will enable MSU to attract and train the next generation of leaders in agriculture, veterinary medicine, plant science and sustainability, who leave MSU with the skills they need to meet the demands of a dynamically changing world.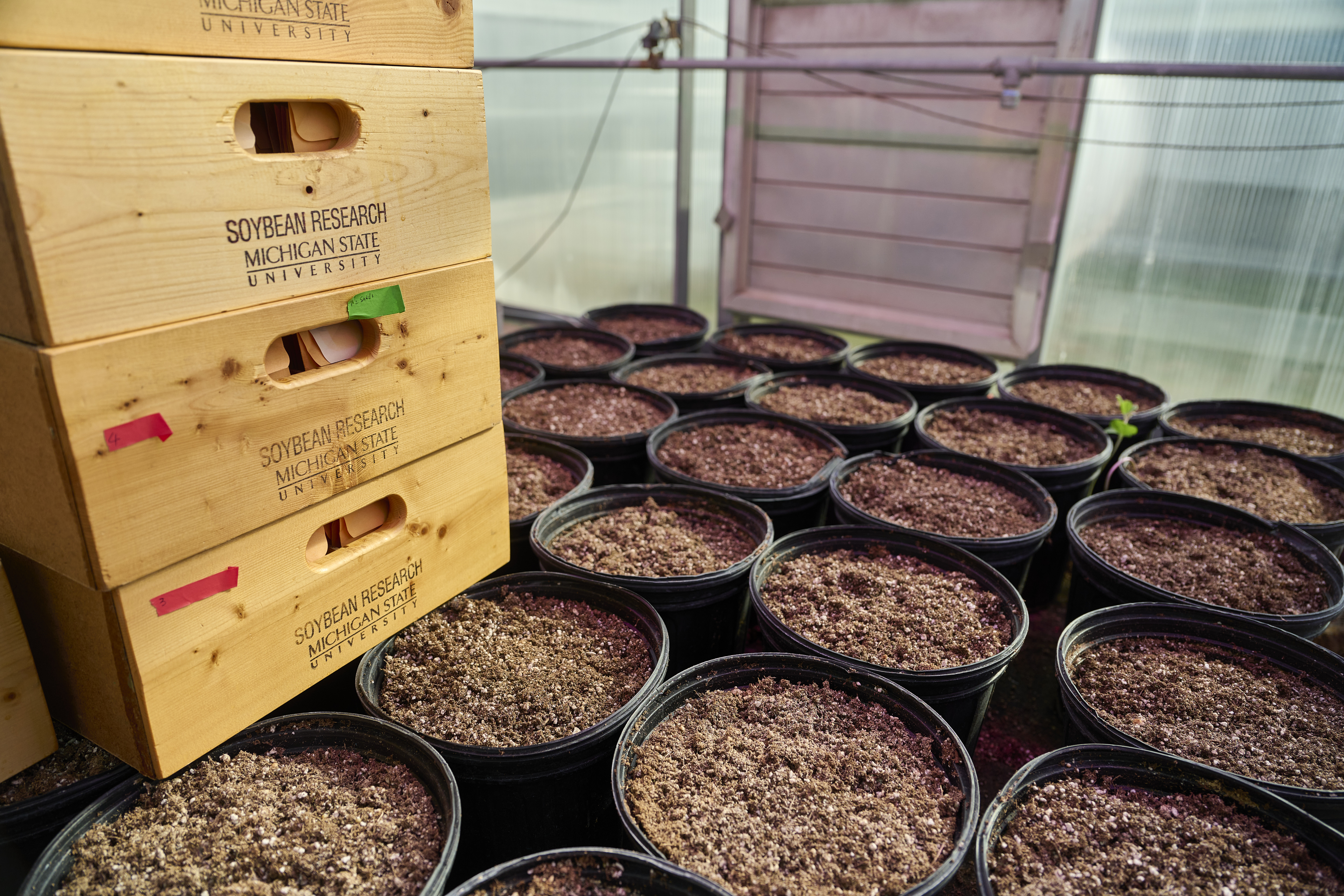 As CANR embarks on this vision, support from alumni, partners and friends will be critical. To learn more about how you can help move these transformational projects forward and position yourself at the forefront of agriculture and sustainability research at MSU, contact Jeff Martin, Senior Director for Development at CANR.
---
Learn more about the Dairy Cattle Teaching and Research Center project here.
Learn more about greenhouse renovations and additions here.