MSU Animal Science major receives Mideast Area scholarship for 2020
Kelsey Pasch one of five college students from five Dairy Farmers of America member families to receive scholarship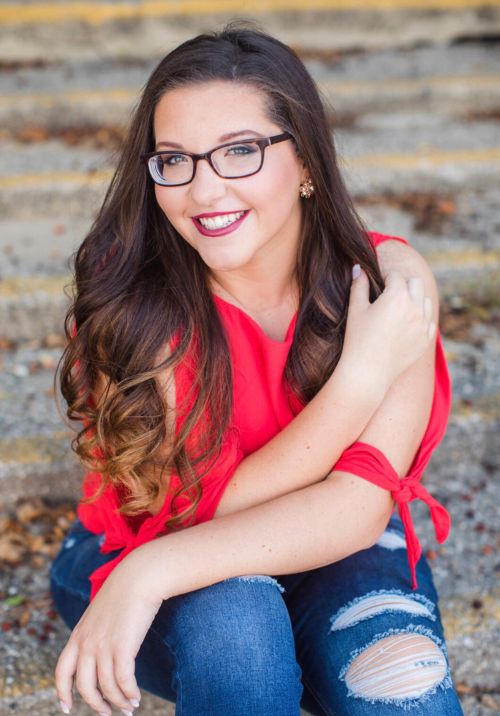 MEDINA, Ohio – College students from five Dairy Farmers of America member families are the recipients of Mideast Area scholarships for 2020. Each year the Mideast Area selects five college students from members' farms, who excel in their extracurricular activities, academics and dairy farming work ethic. The recipients of the $1,000 scholarships represent the future of the dairy industry. Included in this year's award winners is Michigan State University Animal Science major Kelsey Pasch.
Pasch is the daughter of Abe and Misty Pasch of Weidman, Mich. She will be a sophomore at MSU this fall studying animal science and graphic design. Pasch has been involved in 4-H, FFA and Michigan State University's Dairy Club and Block and Bridle club.
Kelsey said, "Being awarded a DFA Mideast scholarship is one step in the direction of beginning my journey directly as a DFA member. It encourages me to carry out DFA's mission, to promote the dairy industry and to connect consumers with agriculture."
"Five Mideast Council members selected the winners from the many applications that were received," said Heather McCann, Mideast Area director of public affairs, governance and administration. "These students were chosen for their commitment to the dairy industry and the agricultural community as well as their academic records."
The 2020 recipients are listed below with their university and major:
Trudy Diamond, business administration, Robert Morris University
Joanna Frankenberg, agricultural communications, The Ohio State University
Jossilyn Maycroft, biomedical sciences, Grand Valley State University
Kelsey Pasch, animal science, Michigan State University
Lauren Van Gundy, early childhood education, The Ohio State University Marion
Endowed DFA scholarships are available at several Mideast Area land grant universities for select agricultural majors. Combined, DFA's endowed scholarships, contributions to the Michigan Dairy Memorial Scholarship Fund and these at-large scholarships will support the educational goals of 20 Mideast Area students by awarding more than $20,000 in scholarships.