MSU collaborates with MDHHS on Marquette Area Climate Health Adaptation Program
Last year, the MDHHS approached SPDC, and MSU Extension, to collaborate on a project to develop a rural community intervention to address the interaction between climate change, health and the built environment.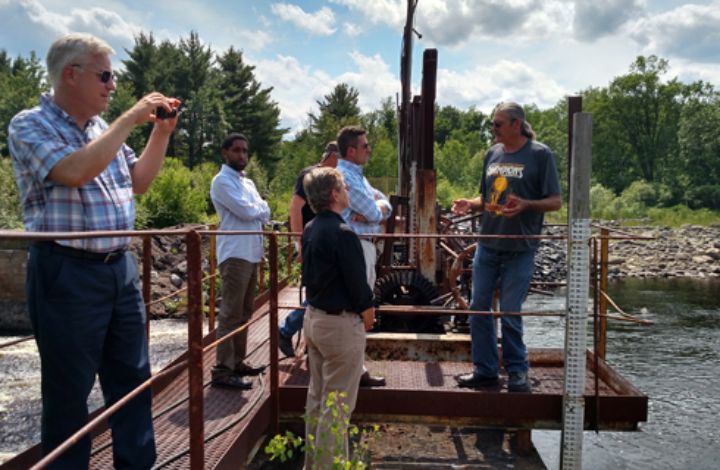 Last year, the Michigan Department of Health and Human Services (MDHHS) approached the MSU School of Planning, Design and Construction, and MSU Extension, to collaborate on a project to develop a rural community intervention to address the interaction between climate change, health and the built environment.
The focus of the work resides around the MDHHS Michigan Climate and Health Adaptation Program (MICHAP), whose goal is to prepare for public health impacts of climate change.
The school has experience working on this type of project through their Sustainable Built Environment Initiative, which received a grant from the Great Lakes Integrated Sciences and Assessments Program, a collaboration of the University of Michigan and MSU funded by the National Oceanic and Atmospheric Administration to create a Climate Adaptation Plan.
"The grant from MDHHS with funding from the Centers for Disease Control builds on our previous work to create a Climate Adaptation Plan for the City of Marquette that was later adopted as part of the City's Master Plan update," said Wayne Beyea, senior specialist in Urban & Regional Planning at SPDC.
Over the past year, Professor Pat Crawford and Wayne Beyea, from SPDC, and Brad Neumann, an MSU Extension educator, worked with the MICHAP team (Lorri Cameron, Aaron Ferguson and Yonathan Kefelegn) and the Marquette community to select potential partner communities and establish a foundation for intervention. As a result, Marquette County was chosen as the pilot community for the project.
The MSU team, guided by the Marquette County Climate Adaptation Task Force, engaged stakeholders in Marquette County over a series of 20 meetings to receive input, and build community capacity to address climate-related health impacts. These groups included climate change experts, local governments, the health community and vulnerable populations.
They also coordinated efforts with the MSU Health Extension Team to develop connections with local health agencies regarding resilience against climate effects.
Marquette County was selected, because it has made significant progress towards climate adaptation and building local capacity. Climate-driven events in the area have impacted health and quality of life, particularly for vulnerable groups. These kinds of events include wildfires (and related air quality), flooding, and aquifer water shortage, along with extreme weather events.
"A unique aspect of this grant project is developing built environment design and infrastructure solutions that sustainably address climate impacts, while also benefitting community health," said Beyea.
Another aspect of the project is to establish an Implementation Monitoring Strategy through a set of health metrics.
In the next phase of the project, which began this past fall, the MSU team will hold three rounds of community workshops culminating with the development of a draft Climate and Health Adaptation Guidebook, which will include feedback from the stakeholders.
Then, later this year, the MSU team will present the Guidebook to community stakeholders, and determine next steps for piloting at least one aspect from the Guidebook.
Did you find this article useful?
---
You Might Also Be Interested In