MSU soon enrolling students in new two-year forestry programs
The Michigan State University (MSU) Department of Forestry, in partnership with the Institute of Agricultural Technology at MSU, Muskegon Community College and Bay College, will soon accept students in the new forestry programs.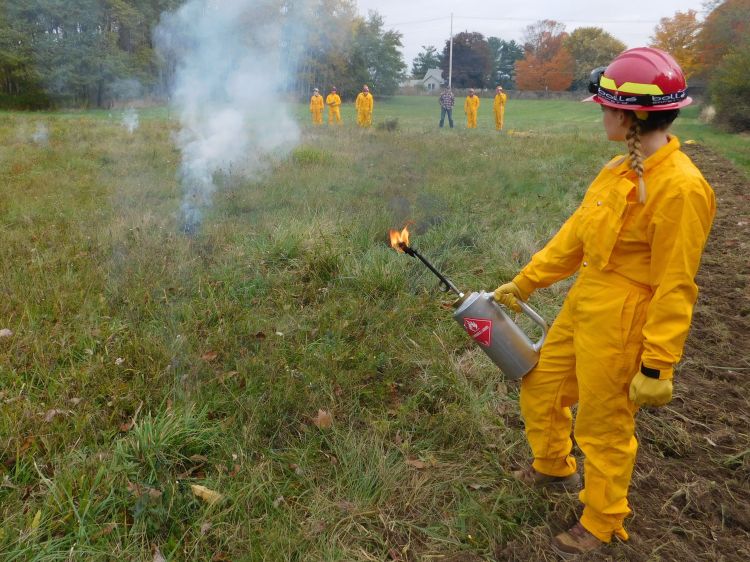 The Forest Technology Program and Urban Forest Management Program are designed to develop the next generation of forestry professionals in a variety of fields through a $749,000 Higher Education Challenge (HEC) grant from the USDA's National Institute of Food and Agriculture (NIFA).
Justin Kunkle, director of undergraduate studies for the Department of Forestry and HEC project director, is leading the partnerships and has facilitated curriculum development.
"The nice thing about this program is it offers what I would call multiple entry points and exit points. Students will be able to exit the program after two years with a certificate and associate degree and be ready for immediate employment, or they can decide they want to complete a bachelor's program in forestry where there will be a path to MSU or other universities," said Kunkle.
Organizers have engaged stakeholders to assist with educational content and programming identified by the forestry industry and employers. Through these new educational offerings, MSU is hoping to broaden its reach to students across the state who might have an interest in natural resources fields.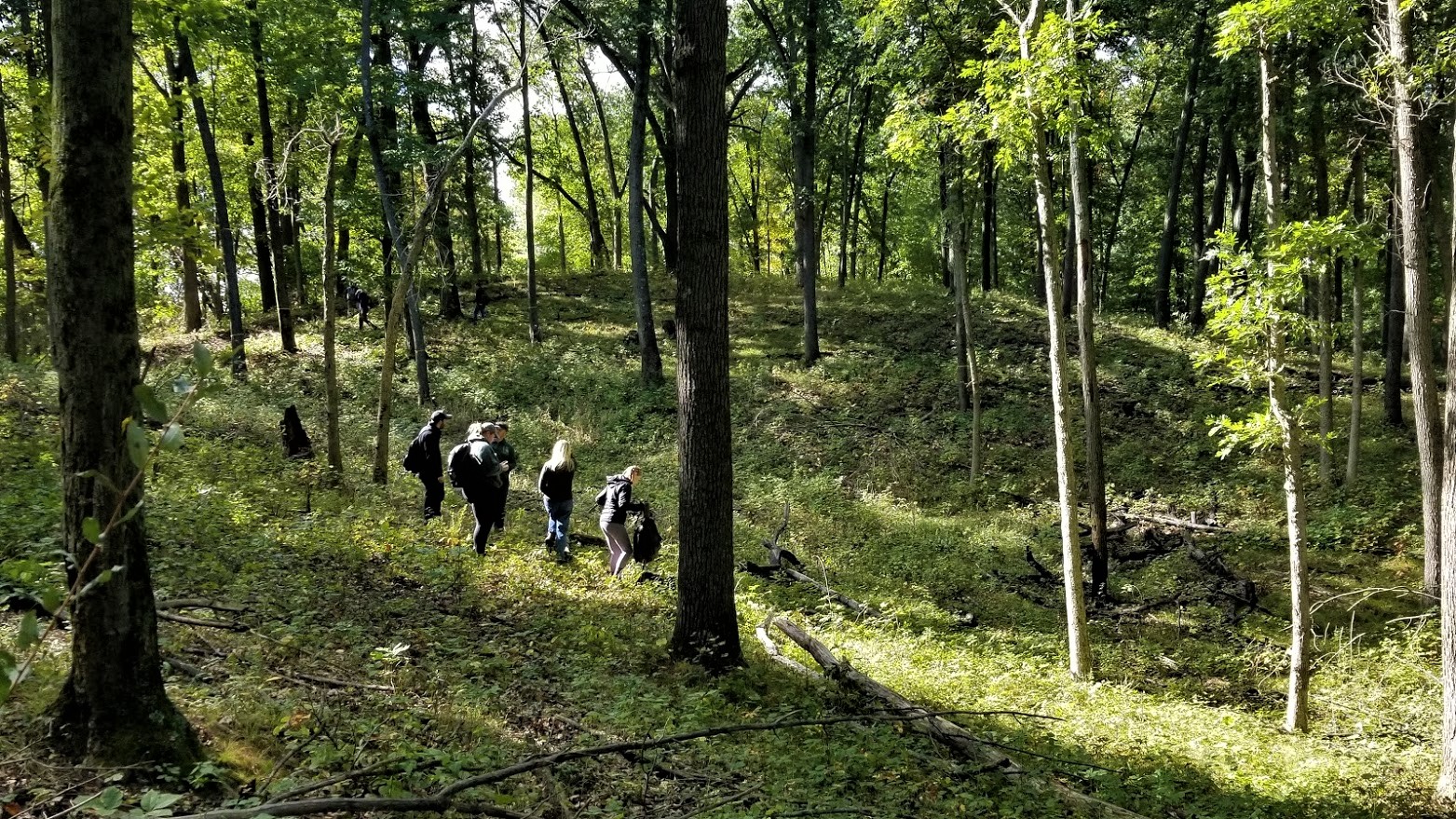 Forest Technology Program
Michigan Farm Bureau Industry Relations Specialist Craig Knudson, who also serves as an advanced regional manager in the Upper Peninsula, said the state's forestry industry is in desperate need of individuals with skilled trades – something he hears on a daily basis.
"Today's timber industry relies heavily on sophisticated technology, which requires individuals with advanced skills," Knudson said. "One out of every 10 manufacturing jobs in Michigan is accounted for by the forest products industry. When considering direct and indirect effects of the forestry industry on the state's economy, the total economic benefit of the forest products industry is greater than $12 billion and represents over 150,000 jobs."
According to Knudson, there are more than 1,400 forest products manufacturing facilities in Michigan, with an additional 1,700 businesses related to forest products manufacturing, including logging companies, consulting foresters and wholesalers.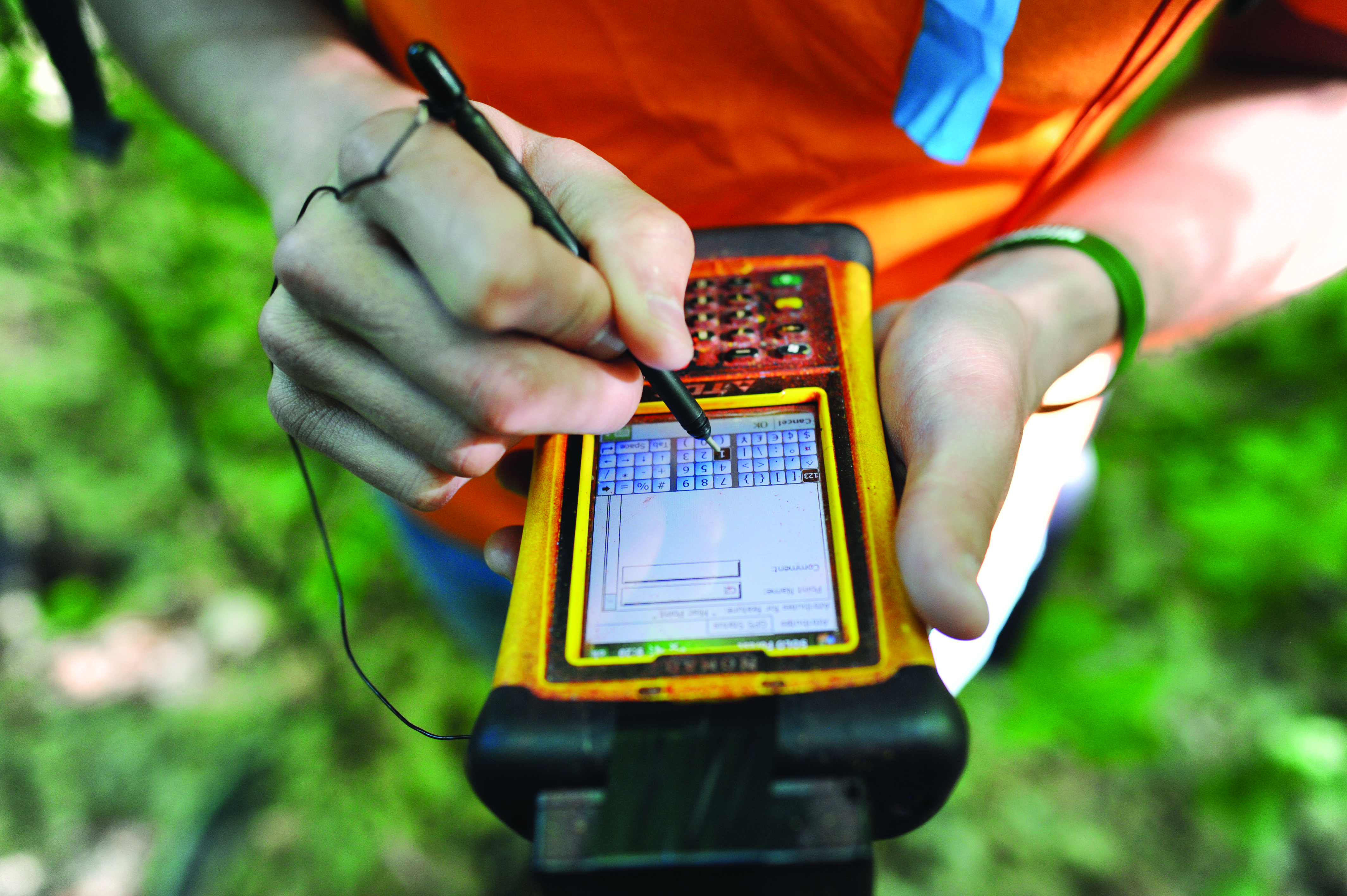 MSU forestry professors, MSU Extension experts, forestry industry professionals and local foresters have partnered to develop the curriculum. The MSU U.P. Forestry Innovation Center in Escanaba is providing non-timber forest product education for students, including instruction on maple syrup, Christmas trees, ginseng, as well as examples of UAV technology in forestry applications.
"Students will leave this program with a better understanding of forestry, forest systems and the implications of good and bad management regimens on the entire system. They will understand the economic opportunities that exist across a broader range than just traditional forest harvesting, and the increasing adoption and use of advanced technology in forestry," said Jesse Randall, Director of the UP Forestry Innovation Center.
The Forest Technology program, offered at Bay College in Escanaba, Michigan, blends online and in-person classroom work with extensive applied lab and field experiences, including:
tree identification
conducting forest inventories
wildland firefighting
Global Positioning Systems (GPS)/Geographic Information Systems (GIS)
applications of drone technology
field trips to area forestry institutions and businesses
paid professional internship with a local forestry employer
"Bay College is thrilled to again partner with MSU and the Ag Tech program to expand educational opportunities for Forest Technology in the UP. We have strong industry partners in this region, and this program offers a great opportunity to bring world class education to the field," said Amy Reddinger, Dean of Arts and Sciences at Bay College.
Urban Forest Management Program
The Urban Forest Management Program, offered at Muskegon Community College in Muskegon, Michigan, also offers a mix of online and in-person classwork with applied lab and field experiences. This program focuses on areas like:
tree identification
tree selection and planting
pruning and tree health care
tree risk assessment
urban forest inventories
tree climbing and aerial work
community engagement,
crew leadership
equipment safety and operation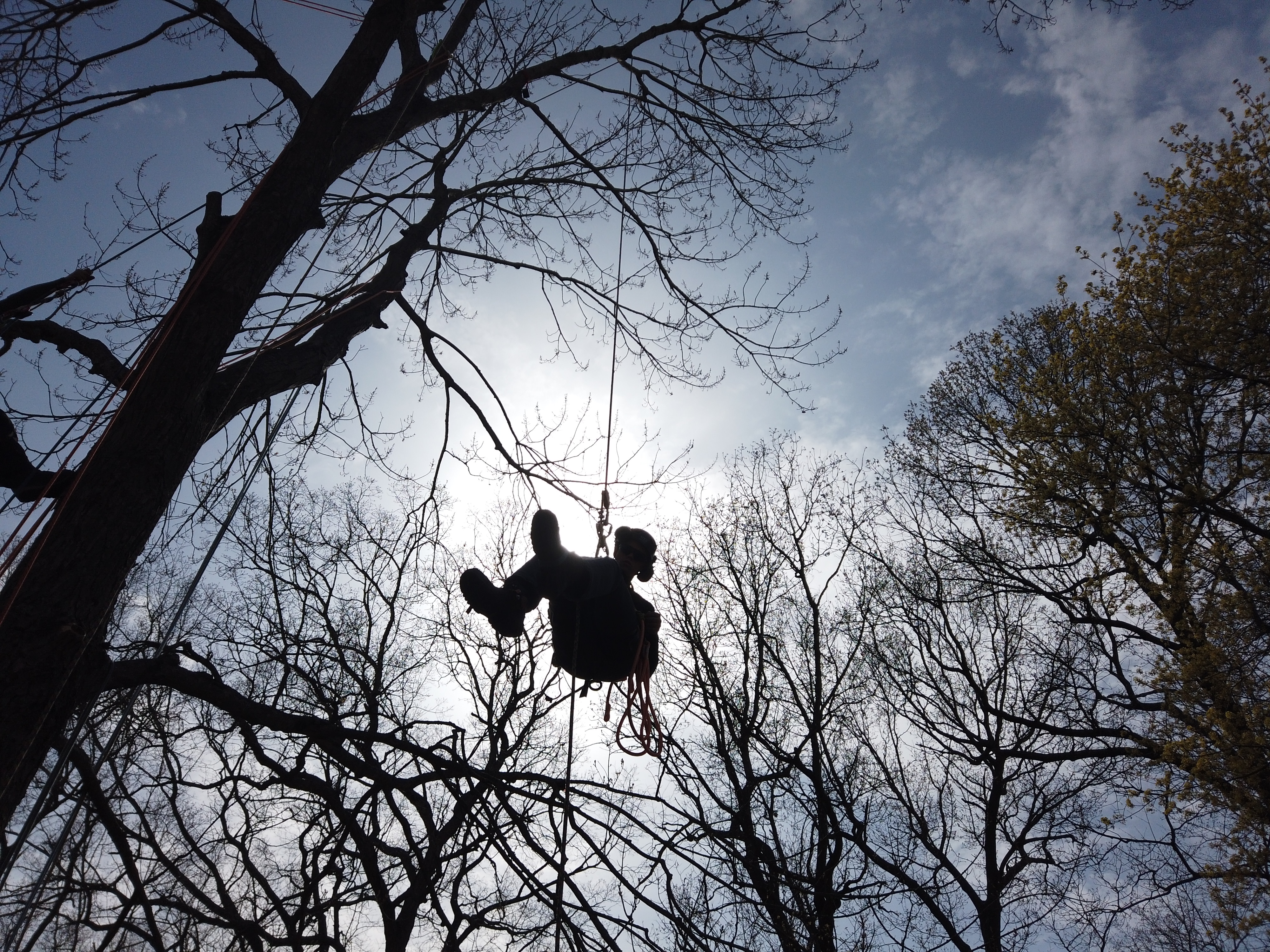 "This program will help build a bridge for students into a growing industry looking for skilled workers. We are excited about this program and what it means for arboriculture in Michigan," said Tiffany Giacobazzi, International Society of Arboriculture (ISA) Michigan Past President.
Students in the program will also connect with local employers for paid summer internships and network with urban forestry leaders at professional meetings.
"This program is an innovative access ramp to urban forestry training in a market where there's a growing demand for skilled labor," said Asia Dowtin, Assistant Professor of Urban Forestry at MSU.
"This builds upon a program we ran last year in partnership with Muskegon Community College called Tree Work 101: Getting Started in Arboriculture, which generated a lot of interest from aspiring and early career arborists from western Michigan and other parts of the state. There truly is a growing interest and demand for accessible workforce development training programs. We had a mix of students and most were nontraditional, coming from differing degrees of educational background and age," said Dowtin.
"Having MSU expand its flagship programs in west Michigan provides a critical pathway for residents who otherwise would lack the opportunity to learn and grow in this manner," said Dale Nesbary, president of Muskegon Community College.
"We plan to support agriculture, food and natural resources post-secondary educational programs in West Michigan, and this includes collaborating with MSU on providing classroom space for our respective students, faculty and community partners. Moreover, we expect to identify and recruit a broad array of students with an emphasis on students of color and those from urban areas, in addition to seeking those traditionally sought for such programs," said Nesbary.
These unique programs focus on the skills students need to be immediately employable in a wide range of careers with federal, state, and county agencies or with private companies.
In both programs, in addition to the specialized MSU Forest Technology or Urban Forest Management certificate, students will receive an Associate of Applied Science Degree from Bay College or Muskegon Community College, Institute of Agricultural Technology community college partners.
Upon completion of the two-year pro­gram, graduates can immediately enter the workforce or seamlessly enroll in the MSU Department of Forestry's bachelor's degree program.
Michigan has about 20 million acres of forest, covering about 53% of the state and these forests support 100,000 jobs which annually adds $20 billion to the state economy ($500+ billion GDP). There is a tremendous need for educated foresters to manage these spaces and to actively engage in the well-being of the environment.
"It is a known fact that the IAT program has fulfilled a critical educational and workforce need in the State of Michigan for many, many years. Providing practical education, relevant skill development and applied experiences have been the cornerstone of the IAT program for decades," said Dorcia Chaison, Interim Director of the IAT.
"These newly created programs address Governor Whitmer's initiative to push towards the goal of 60 percent of Michiganders obtaining a degree or career focused credential by 2030. Thus, we are certainly proud to be able to have an impact upon the skills and credentials of the Michigan workforce," said Chaison.
Learn more about these programs.
If you would like to speak with someone about the program, contact Tyler Sisson.