MSU Extension introduces Fertilizer Cost Comparison Tool
New Fertilizer Cost Comparison Tool is designed to help producers weigh the decision of purchasing expensive fertilizer products.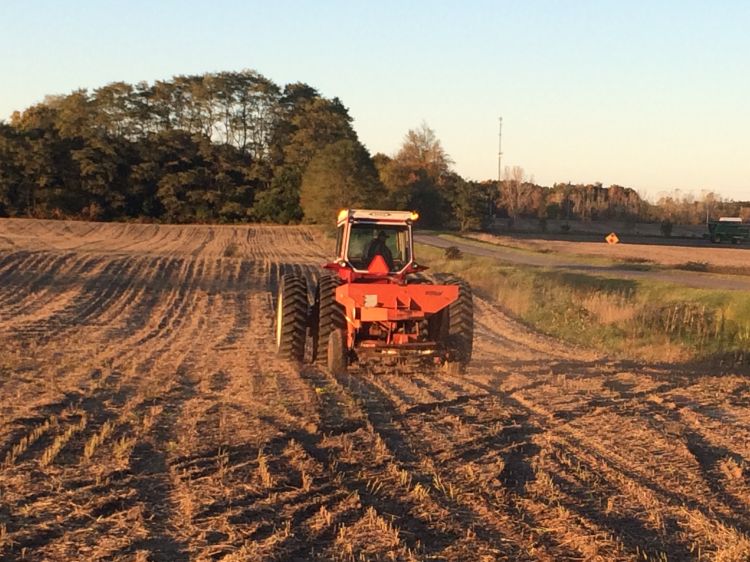 In any given year, fertilizer is one of the largest inputs purchased by a farm. In 2021, prices increased for this important farm input after commodity prices began to rise in November 2020. China's recent announcement of bans on phosphate exports have caused fertilizer prices to rise significantly again. Price levels now have many producers wondering if they can afford normal fertilizer application rates or get by with less. Recognizing this important choice for producers, Michigan State University Extension has created a new decision tool.
The Fertilizer Cost Comparison Tool provides farm producers with the ability to consider nutrient needs and fertilizer product costs. The first thing to know about this decision tool is that it does not replace soil testing or soil-based recommendations. Rather, the cost comparison tool uses this information as part of developing a fertilizer plan.
The fertilizer plan starts with your crop's intended yield goal for the field. Yield goals create nutrient removal rates. These rates can be compared against soil test-based recommendations you provide. Recommendations can be obtained from: MSU Soil & Plant Nutrient lab, MSU Fertilizer Recommendation Program, Tri-State Fertilizer Recommendations, or Maximum Return to Nitrogen (MRTN) Calculator.
Farmers may be looking to manure as a more affordable source of nutrients. Nutrient values for current or previous manure applications can also be added. A nutrient analysis of manure is recommended for these values so the most accurate recommendation can be made. A nutrient analysis can be obtained from one of several certified laboratories. Nutrient credits from previously grown legumes can also be added. These credits can be added by you or based on MSU Bulletin E-2904: Nutrient Recommendations for Field Crops. The final result is the amount of nutrients needed by commercial fertilizer products to meet your yield goals.
Standard commercial fertilizer products are available in the decision tool. Local prices for products are still needed to determine your fertilizer costs. Additional fertilizer products used by your farm can also be applied to the calculation.
Up to three fertilizer plans can be created for each crop. Plans can be based on either soil test-based recommendations or nutrient removal rates. You can develop plans that compare different fertilizer products for the same recommendations. You can also compare plans for either type of nutrient recommendation. Each plan can be individually printed for your farm records.
A copy of the Fertilizer Cost Comparison Tool can be obtained from: https://www.canr.msu.edu/resources/fertilizer-cost-comparison-tool-field-crops. Versions for forages and vegetable crops are also under development by MSU Extension personnel.