MSU Extension is on the May 4 ballot in Alger County
The 2022-2026 inclusive, MSU Extension and Michigan 4-H 0.25-mill millage renewal will be on the Alger County May 4 ballot.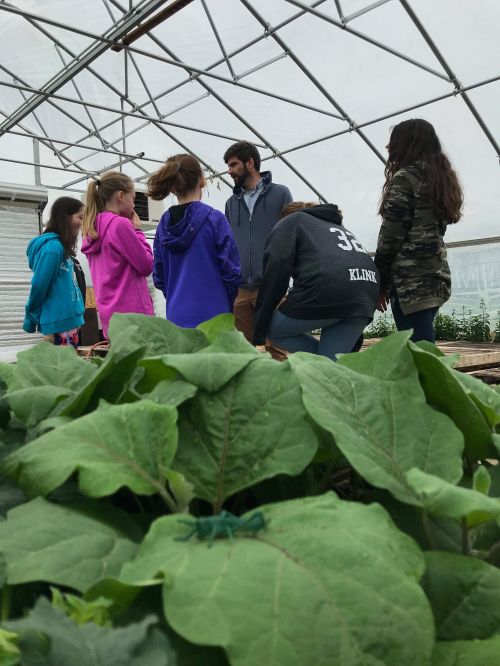 The MSU Extension and Michigan 4-H millage renewal will be on the Alger County, May 4 ballot. The 2022-2026 inclusive, 0.25-mill renewal request will provide continued funding for MSU Extension educational programs with the first year generating $101,100.
"The funds will be invested in programming such as 4-H, agriculture, nutrition education, food safety, community and economic development, and the Extension Master Gardener program," said Erin Daines, MSU Extension District 2 director.
"We strive to provide the programs and information that Alger County residents need to work better, live better, and to not just dream but to pursue successful futures," Daines said.
Five MSU Extension staff members are based in the Alger County office and are passionate about the community.
"I have spent my entire life in Alger County and have worked for MSU Extension as a secretary for many years," Mary Ellen Pond said. "It is gratifying to be able to help our residents find answers to a wide variety of questions, from insect identification, to gardening, to safe food handling and everything in between. I am blessed to have worked with many wonderful individuals."
Jim Isleib, MSU Extension crop production educator, has served Alger County for 31 years.
"I want to see our small farms in Alger County be sustainable and prosperous: economically, socially and environmentally," he said. "I want to see new and younger farmers succeed. I enjoy helping very small producers and home gardeners be more successful and satisfied. I enjoy giving people sound, research-based advice and recommendations about their crops, gardens and home grounds. I'm motivated by knowing that what I say, either individually, in a meeting, on-line or through other media can make a difference in the results people experience.
Annually, Alger County MSU Extension 4-H programs engage about 800-1,000 Alger County youth aged 5 to 19 in learning opportunities that help prepare them for work, especially for jobs in science, technology, engineering and math.
Liz Wiener is the 4-H County MSU Extension 4-H program coordinator.
"I love making a difference in young people's lives," Wiener said. "The best feeling is seeing them grow in leadership and other skills that help them pursue careers and become engaged community members."
Rob Wiener is the Natural Resources Educator in Alger County.
"The natural world has had a profound impact on my life, so I strive to share that with as many people as I can - especially kids."
Wiener is passionate about making a difference through his work in Alger County.
"I am motivated by knowing that I might play even a small role in opening up someone's eyes to a whole new world," he said.
And the difference MSU Extension makes in the lives of youth are significant. In fact, 67% of Alger County 4-H high school seniors graduating from 2012 to 2019 enrolled in college within six months of high school graduation, exceeding by almost 12% the college enrollment rate of all other Alger County seniors.
"Because of MSU Extension and 4-H, I have been able to go outside of my comfort zone and experience things I would normally be scared to do. This has helped me become a more confident person," said Allie, a member of the Teen Leadership, Backpacking and Spice Up Your Life 4-H club, and a member of the State Youth Leadership Council.
MSU Extension Alger County health and nutrition programs help people stay active and eat healthy on limited budgets. Vicki Ballas is the MSU Extension Alger County community nutrition instructor.
"I genuinely care about the community and their health," she said. "I want to bring knowledge and expertise to my community regarding nutrition and physical activity. This is so important for their wellbeing and happiness and I want to assist them to create positive changes in their lives."
Alger County is also the home to the Upper Peninsula Research and Extension Center (UPREC), a hub for sustainable agriculture innovation and education that is relevant to the environment, economy and needs of U.P. communities.
"Agriculture and natural resources are the foundation of our UP economy," said James DeDecker, UPREC director. "The research-based information we generate at UPREC directly supports our local farms, industries and communities. Our partnership with the Alger County Extension office is critical to getting that information in the hands of end-users."
More recently, Alger County staff members have been busy putting together online activities and resources for residents during the novel coronavirus pandemic.
"I've created educational videos on tree identification and orienteering, and have been able to get into a handful of classrooms, virtually, to present programs on Michigan wildlife species," said Rob Wiener, MSU Extension natural resources educator.
Isleib is part of the statewide Extension team offering the Field Crop Webinar and the Virtual Breakfast series for Alger County farmers.
"We're committed to providing the programs and resources that people need, especially while they adjust to the challenges of life with COVID-19," Daines said. "We've served Alger County for 100 years and changed our programs to meet community needs, and we hope to serve the county for another 100 years."
For more information about the MSU Extension Alger County millage, visit extension.msu.edu/alger-millage.