MSU Forestry Receives USDA Acer Grant
Creating the next generation of modern maple producers by pairing the Land Grant University Mission with FFA student chapters, Tribal Schools, and Forestry Clubs across the Upper Midwest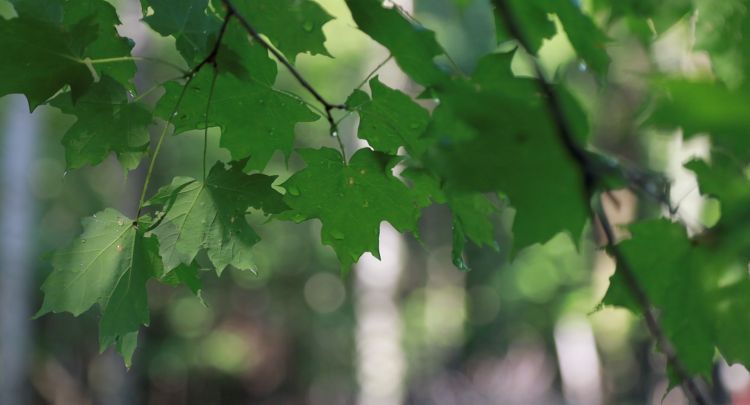 Michigan State University (MSU) received a $449,653 USDA Acer Access and Development Program (Acer) Grant to provide state-of-the-art maple syrup equipment, forest products promotion and maple syrup education across the Midwest.
The partnership will bring together several organizations, including the MSU Department of Forestry, the MSU Forestry Club, the Keweenaw Bay tribal entity, the Clare-Gladwin ISD Future Farmers of America (FFA), Gogebic-Ontonagon ISD, Dynamite Hill Farms, New Richmond ISD, Hurley ISD and both Michigan and Wisconsin Maple Syrup Associations.
The project is led by Jesse Randall, U.P. Forestry Innovation Center Director and Outreach Academic Specialist, who will head the hands-on set up of equipment and demonstrations. Justin Kunkle, Assistant Director of Undergraduate Studies & Academic Advisor in the Department of Forestry at MSU, will also have an important role in providing learning materials and engagement, as well as assisting the Forestry Club. Together the two will provide maple syrup education and outreach, offering many benefits for students and for the industry as a whole.
Randall will begin the process by preparing six sugar shacks and other equipment for the partnering institutions. He will host a four day "boot camp" to teach each partner how to set up their equipment. In addition, he will spend one weekend with each partner to teach them how to tap trees and process the sap into maple syrup.
For students and staff, there is a shared excitement to learn more about maple syrup. At Hurley High School, a few of the teachers were already making syrup as a hobby. Industrial Arts teacher Roger Peterson was teaching students and making syrup from his kitchen. Now, he is looking forward to working with a larger group of students and teaching them how to make use of their natural resources and make their own food. Peterson foresees a tradition and shared sense of community around making maple syrup and is planning an annual maple syrup celebration in Hurley, Wisconsin.
Randall believes there is no better way to learn than by teaching. Students involved will do just that, learning first-hand from MSU Forestry faculty, then teaching their friends and local community members. This hands-on learning model engages students directly and gives them experience in educational outreach and professional development.
MSU Forestry Club President Zachary Jewison hopes his club members benefit from both the education and the professional experience offered by the grant. The club has been struggling with aging equipment in recent years and will benefit greatly from the new processing facility. They intend to maintain the club's legacy of being the oldest continuously operating club in the nation making maple syrup.
To the educators involved and maple syrup associations, the grant provides benefits even further than just education. Michigan Maple Syrup Association President, Kirk Hedding, sees a direct benefit to the forest products and maple syrup industry. As many current syrup makers age, Hedding is excited to welcome the next generation of maple syrup producers. He hopes that they will see syrup as a viable option and possible business operation. Maple syrup is a largely untapped resource in the state of Michigan. With large maple tree populations, Michigan and its neighboring states have the opportunity to make use of these natural resources.
The grant also has an online learning component, teaching students about syrup before Randall begins his hands-on demonstrations. Kunkle sees this component as a tool to reach broader audiences. With online instruction handouts and video demonstrations, "this is a model that really can be scaled up." He hopes to offer an elective maple syrup making class for MSU students. He would also like to develop a class for anyone who lives alongside maple trees in North America, further engaging the maple syrup and forest products industries while creating shared traditions.