MSU Institute of Agricultural Technology student places first in regional conference
An MSU Institute of Agricultural Technology student, Micah Cuevas, took first place in impromptu public speaking competition at the Minorities in Agriculture, Natural Resources and Related Sciences Region V conference.
Micah Cuevas, a second-year student in the MSU Institute of Agricultural Technology (IAT) at Michigan State University, took top honors in impromptu public speaking at the Region V (Midwest) Minorities in Agriculture, Natural Resources and Related Sciences (MANRRS) conference. The conference was held in late October at the University of Illinois Urbana-Champaign.
In the impromptu public speaking contest, contestants have 20 minutes to prepare a 2- to 4-minute speech on an assigned topic, then deliver it in front of a panel of judges. After each speech, the judges ask the contestant questions about the assigned topic. Cuevas' win earned her a berth in the national finals at the April 2019 MANRRS national conference in Overland Park, Kansas.
"The impromptu public speaking experience was absolutely exhilarating," said Cuevas. "It was a great opportunity to step outside of my comfort zone and grow my skills as a public speaker."
Cuevas is a member of the MSU chapter of MANRRS. She joined on the recommendation of the group's co-advisor, Dr. Eunice Foster.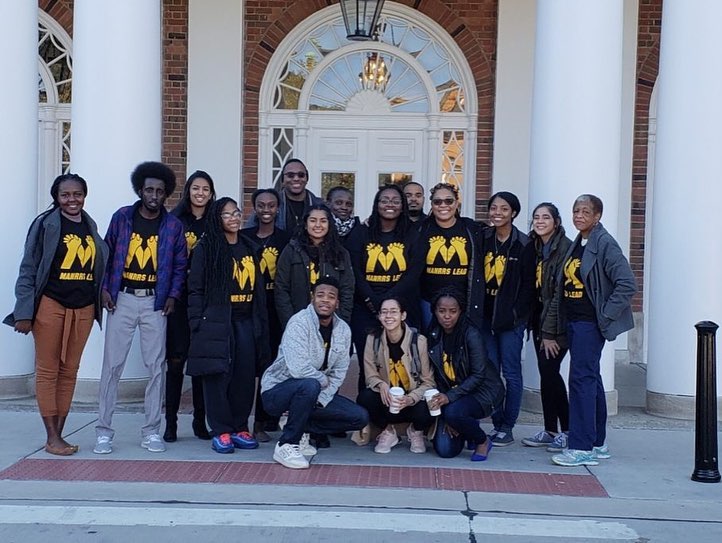 "The members in MANRRS and the advisors strive to uplift each other and grow through shared experiences just as a family would," said Cuevas. "MANRRS is not just about competitions and attending conferences, it's about promoting academic and professional advancement by empowering minorities in agriculture, natural resources and related sciences."
MANRRS provides networking opportunities for minority agriculture and natural resources students with professionals from academic institutions, government agencies and industry organizations. The first national MANRRS conference was held at MSU in 1986. Since then, the organization has grown to more than 1,700 active members and 65 chapters in 38 states and Puerto Rico.
"In many work environments, students are going to face a variety of tasks and challenges that will require quick thinking and the ability to solve problems," said Phillip Seaborn, MANRRS co-advisor and assistant director for undergraduate diversity. "Considering this, students who compete in the MANRRS impromptu competition have the opportunity to train and prepare themselves to handle situations that come up unexpectedly."
Cuevas credits her success in the MANRRS impromptu speaking competition in part to her involvement in the National FFA organization, of which she served as Michigan's 2017-18 Region V state vice president and received the prestigious FFA American Degree in November 2018. As a state officer, Cuevas wrote and presented speeches, led workshop sessions and spoke with students across the state.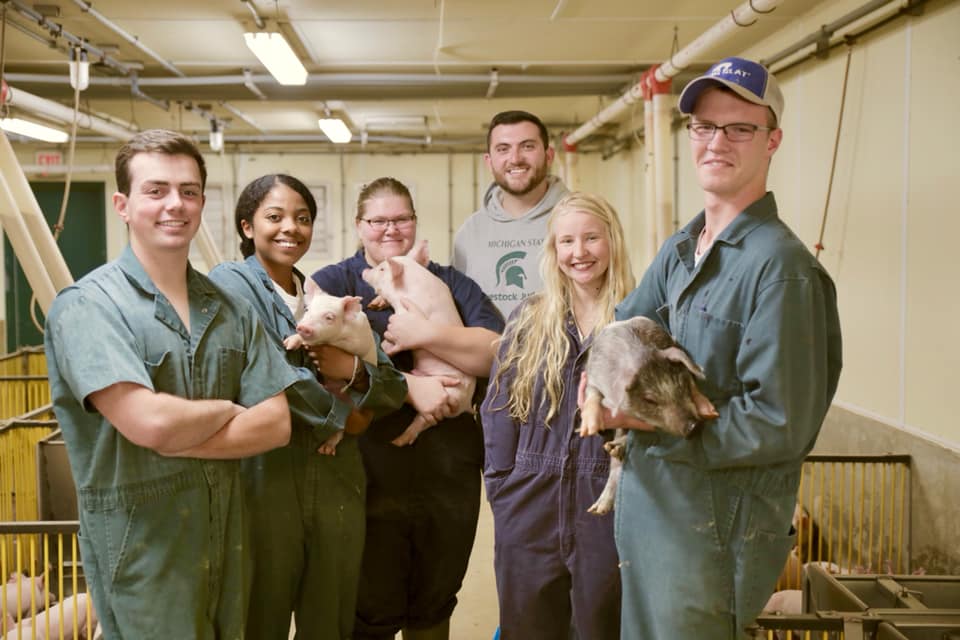 While FFA provided Cuevas with public speaking skills, her experience with the livestock industries IAT program has given Cuevas the knowledge of different aspects of the industry and has allowed her to gain hands-on experience through the program's clerkships, lab work and internships.
"One of the most unique and educational experiences I've had in the IAT program is completing my clerkship at the MSU beef feedlot," Cuevas said. "If it hadn't been for the clerkship, I wouldn't have had the chance to feed cattle, ear notch calves or drive a tractor."
After Cuevas graduates from the IAT certificate program in March 2019, she plans to earn a bachelor's degree in animal science at MSU. She is a passionate Spartan who looks forward to extending her time as an MSU student and further preparing herself to make a difference in the agriculture industry.
"The highlight of my time at MSU thus far is just being able to connect with passionate individuals in the College of Agriculture and Natural Resources who care about the industry just as much as I do," said Cuevas. "I am constantly reminded of what makes the agriculture community so great, and it's the fact that through shared passions and experiences there's that feeling of belonging, just as there is in MANRRS."