MSU names director for Detroit's first urban agriculture research center
Detroit transplant, Naim Edwards provides vital connection between Detroit urban agricultural community, neighborhood organizations and MSU research opportunities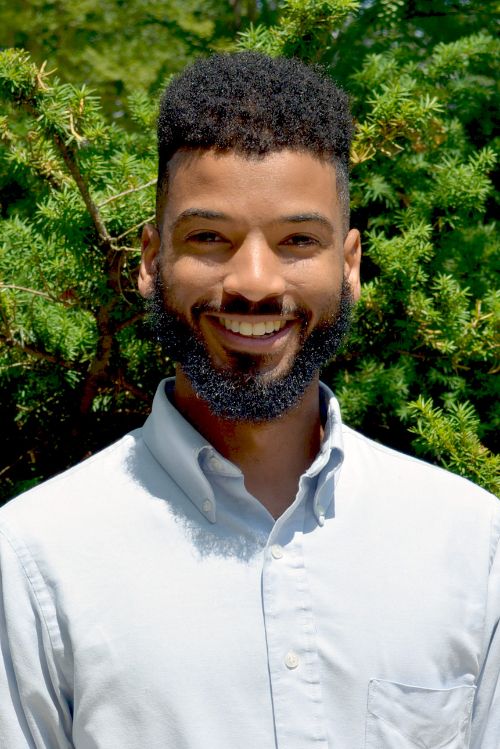 EAST LANSING – Naim Edwards has been named the director of the Michigan State University (MSU) Detroit Partnership for Food, Learning and Innovation (DPFLI), MSU's first urban agriculture and forestry research center.
Edwards will coordinate programming, research, and public outreach to help develop solutions to environmental, economic, and nutrition challenges in urban communities as well as foster and strengthen community partnerships in and around Detroit.
After completing graduate studies at the University of Michigan, Edwards moved to Detroit to share his talents with the city's burgeoning urban agriculture community. He also brought a commitment to justice, community service, and biodiversity conservation.
"Naim brings a strong vision and fresh approach to the [DPFLI] center, and he will be the point person in connecting MSU's vast research and outreach community to Detroit's urban agriculture stakeholders, neighborhoods and community organizations," said Jeff Dwyer, director of MSU Extension.
"Downtown Detroit has seen a resurgence and transformation over the last several years, and the neighborhoods have focused on blight and cleaning up abandoned houses," Dwyer said. "Our goal, however, is to focus on the health and growth opportunities for neighborhoods throughout the city."
Edwards will be joined by fellow MSU Extension educators and researchers in southeast Michigan to provide programming including soil sampling and pollution cleanup, pest and crop disease management, forestry, innovative growing systems and community food systems development.
The center is located at the site of the former Houghton Elementary School in the neighborhood of Riverdale, near Brightmoor. Although this is the university's first urban-based center focused on food research, MSU Extension offers educational opportunities at 13 other AgBioResearch centers throughout the state as well as at numerous locations in every Michigan county. The new center will host the third MSU Extension office in Detroit. Offices at the Eastern Market and Focus Hope will continue to serve area residents.
Edwards most recently served as an environmental specialist for the City of Detroit, helping the city navigate development and environmental assessments, and ensuring the city could better support both public health and environmental quality for its residents.
Previously, Edwards worked as the site and programs manager for Voices for Earth Justice, in charge of operations at Hope House in northwest Detroit. He has also played key roles with community organizations and initiatives including Keep Growing Detroit, Great Lakes Bioneers Detroit and the D-Town Farm BioBlitz. Edwards completed Peace Corps service in Ecuador as a natural resource conservation volunteer. He received a bachelor's degree in biology from Morehouse College and a master's degree in science from the University of Michigan.
Related Article