MSU Better Process Control School for pickled vegetables, condiments and related items for sale
Those who require Federal Food & Drug Administration certification to produce acidified and low acid foods, and/or acid foods in hermetically sealed containers may attend Michigan State University's upcoming Better Process Control School.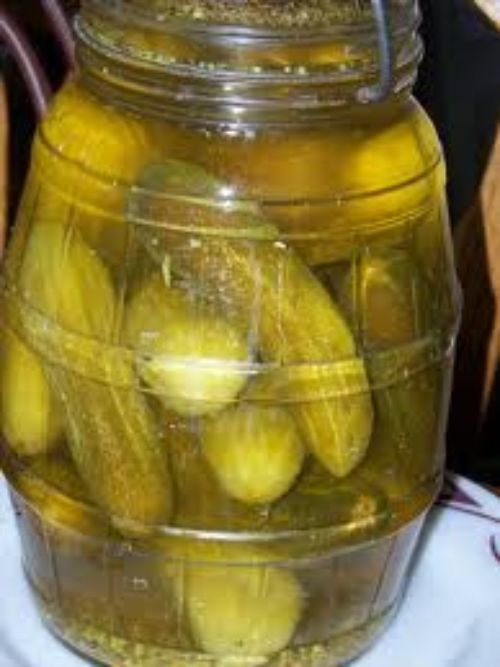 One of the most popular commercial food product concepts among clients of the Michigan State University Product Center is canned salsa, followed by pickled vegetables, pasta sauce and catsup. What do these foods have in common? They contain naturally low acid vegetables, and must be processed in sealed containers under certain acid and heat conditions in specially-designed equipment according to the Federal Register.
Acid and heat factors are applied in the commercial production of low-acid foods to inhibit the growth of naturally-occurring Clostridium botulinum which flourishes under anaerobic and non-acid conditions posing a potential health threat.
Those who produce pickled or low-acid, and acidified foods and others (such as aseptic processing) must be certified by attending a Better Process Control School and successfully completing appropriate examinations. Michigan State University is offering a Better Process Control School October 20-24, 2014. The "Two Day: Acidified Foods" session will be held October 20-22; the "Four Day Acidified Foods and Low Acid Canned Foods" will be held October 20-24, pending enrollment numbers.
Those registering by September 26, 2014, will receive the textbook prior to the school. The last day to register online for the class is September 26, 2014.
Food entrepreneurs are encouraged to seek business counseling by Michigan State University Extension Educators, in addition to meeting certification requirements. Requests for counseling may be made at www.productcenter.msu.edu, or by calling 517-432-8750.
You Might Also Be Interested In