2023 MSU Weed Tour is June 28
Come join us to view the latest in corn and soybean weed control research.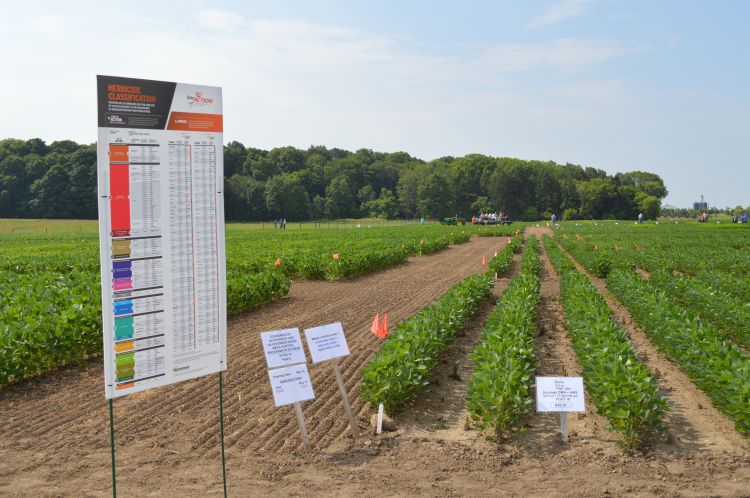 We are excited to invite you to the 2023 Michigan State University Weed Tour at the MSU Agronomy Farm, 4450 Beaumont Rd, Lansing, MI 48910, on the MSU campus on Wednesday, June 28. The tour will provide ample opportunity for participants to look at corn and soybean research plots and participate in some short field presentations. Registration and check-in will begin with coffee and donuts from 8:30-9:30 a.m. The field tour will kick off at 9:30 a.m. and the morning tour concludes with lunch.
After lunch, the afternoon tours will begin at 1 p.m. with two concurrent sessions:
Weed Control in Horticultural Crops Tour, located at MSU Horticulture Farm on College Road, south of Jolly Road. This tour will look at herbicide evaluation trials in ornamental and fruit crops, in-field demonstrations of Naio-OZ automatic small scale robotic weeder and mechanical cultivation using electrical tractor in vegetable crops.
Non-GMO Soybean Weed Control Tour, located at MSU Agronomy Farm.
Registration is $30 per participant, which includes a tour booklet and lunch. Pre-registration is required and will close June 21. On-site registration is $40.
Register for the 2023 MSU Weed Tour
Recertification credits have been requested for Certified Crop Advisors and Private, Commercial Core, and Category 1A and 1B Pesticide Applicator Licenses.