New blueberry stem gall wasp fact sheet available in English and Spanish
Includes recommendations for managing stem gall wasp in highbush blueberries based on MSU research.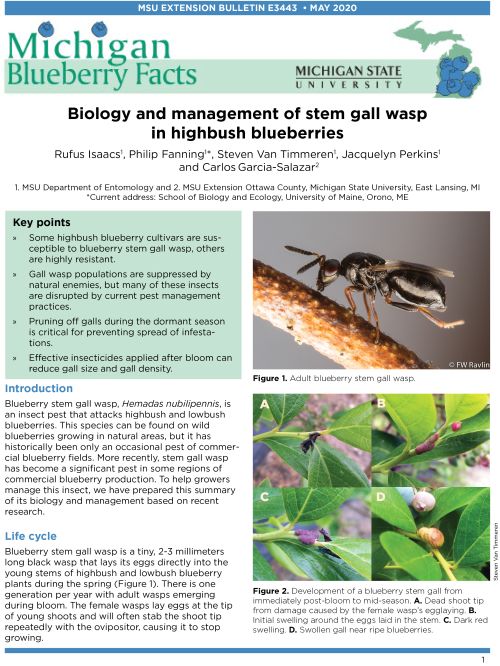 Michigan State University Extension has released a new fact sheet to provide background and management recommendations for the blueberry stem gall wasp. This pest has been a challenge to control in fields of some highbush blueberry cultivars in a few areas of blueberry production, so we have compiled what we have learned about this pest into one document. This contains many photographs to help with identifying the symptoms on the plant and to identify the insects that live in the galls.
This six-page bulletin, E3443, is available for download as a free PDF file in English and Spanish at: