New Trail Policy and Law course gives students a toolkit to advocate in their own communities
Community Sustainability class led by Bob Wilson provides a 'how-to' and empowers students to be leaders in outdoor recreation development.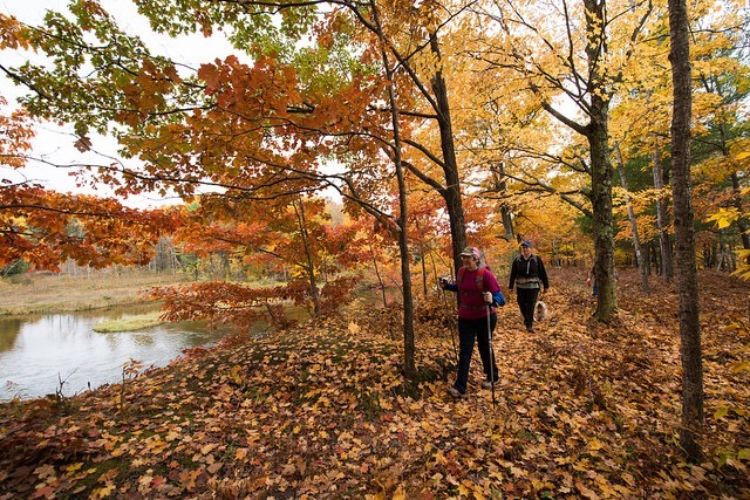 Improving access to nature and the outdoors is an admirable goal for any community. Figuring out how to make that happen- from finding funding to addressing bureaucratic red-tape, planning and zoning issues, among the many other things one needs to do- can be daunting. One new class, Trail Policy and Law (CSUS491), in the MSU Department of Community Sustainability, is providing students with the tools to overcome policy and planning barriers to empower students to lead and influence trail and outdoor recreation management in their communities.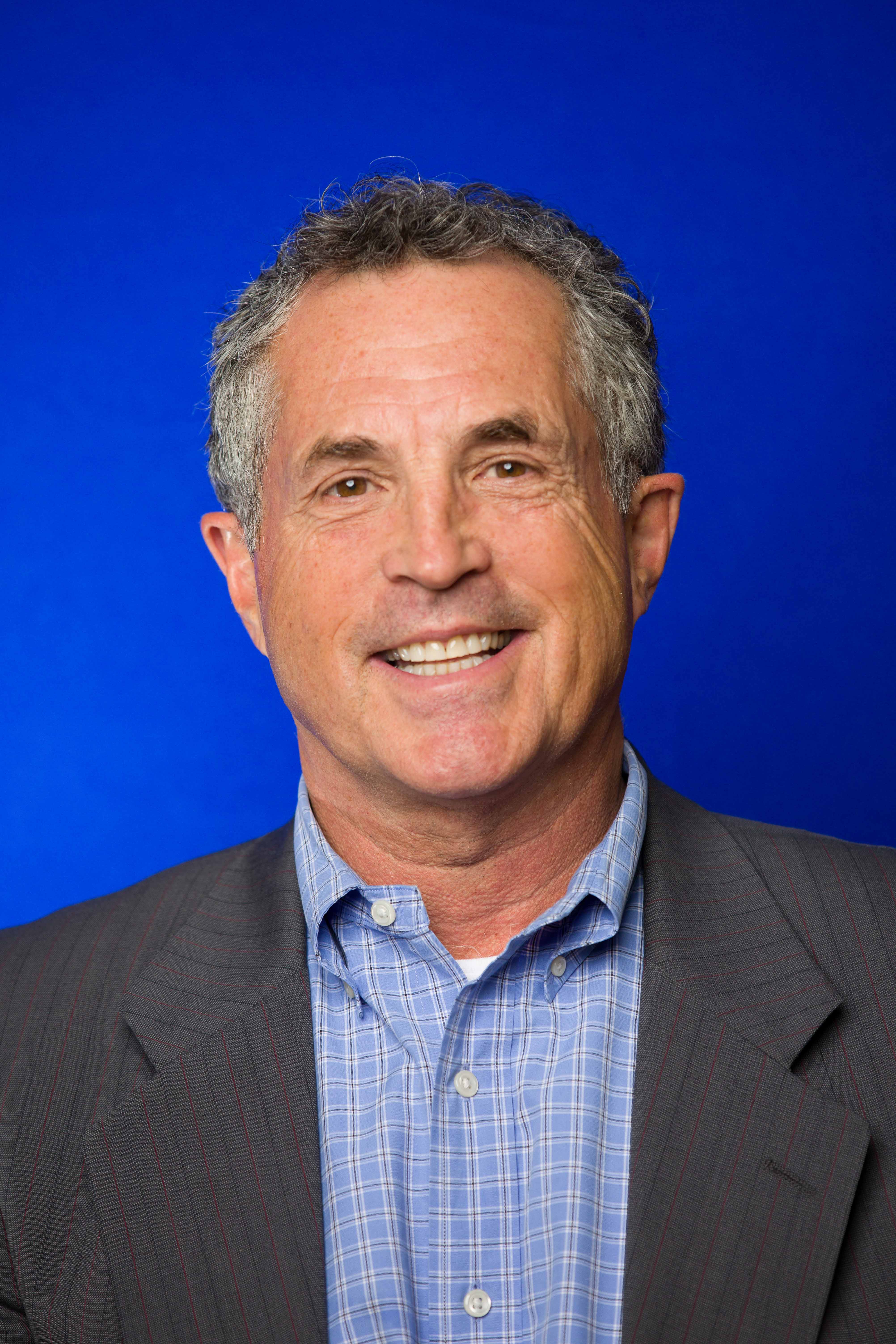 Bob Wilson, instructor of the Trail Policy and Law course, brings his wealth of experience on outdoor recreation policy and development, making this a unique opportunity for students to learn the process and insider-secrets from one of Michigan's leaders in trails.
Wilson has experience engaging with trail and outdoor recreation issues from multiple vantage points. He has a long legacy of public service, working for 28 years as the Senior Counsel to the Michigan Senate Natural Resources and Environmental Affairs, Outdoor Recreation Committees. During his time in public service, Wilson worked on the development of the Michigan Trailways Act, the Great Lakes Compact, and the Recreation Passport program.
After his time in public policy, he served as the Executive Director of the Michigan Trails and Greenways Alliance. In this role Wilson guided the opening of the Great Lake to Lake Trails Route #1, the state's longest destination trail. His notable work in both the public and private spheres led to him being appointed by the Governor Whitmer as the Chair of the Michigan Trails Advisory Council.
When asked what inspired him to create this course, Wilson says, "I realized that there was no one specific source of information to turn to help a new generation of trail leaders in Michigan. There is a great story to tell about how Michigan trails have developed over the years and why Michigan is the nation's leader in trail mileage. It's also a subject that's near and dear to my heart as I helped to write much of the foundational legislation in Michigan statute dealing with trails."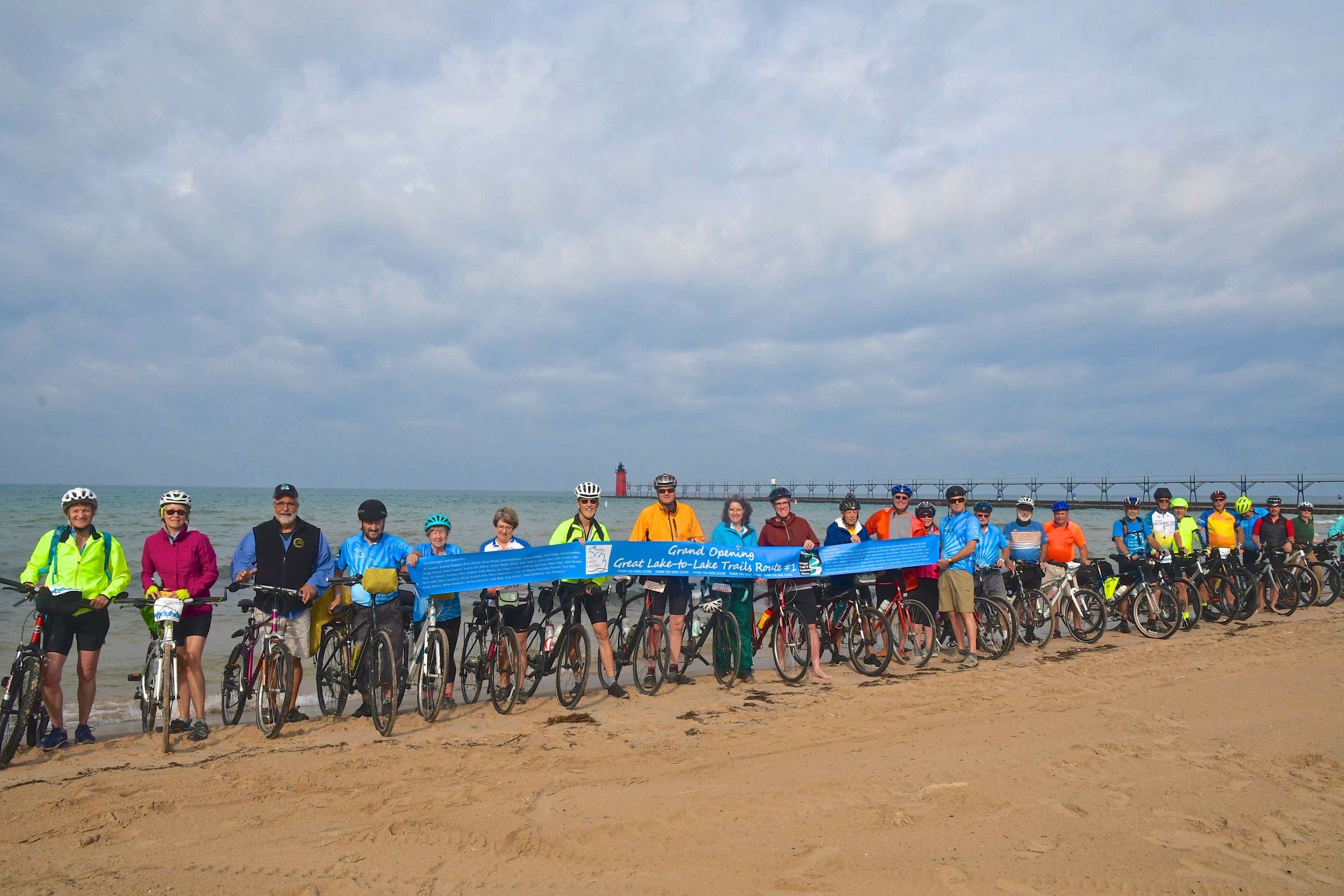 Trail Policy and Law was developed with support from long-time Michigan trails philanthropist, Mike Levine. Levine has a special connection to trails in Michigan, as he is legally blind and uses the trails both as a means of transportation around his community and opportunity to recreate outdoors safely.
John Calvert, Levine's colleague and fellow trail advocate, says of Levine's impact on trail development, "One of the big things that Mike is responsible for is changing culture in government institutions. In the past it had taken 10-15 years to complete a trail project. With Mike's investments and his insight, we were able to make changes within a few years so people can really start enjoying these trails much sooner."
Levine, discussing why he supported Wilson in creating this class, said, "This is for those who care to get things done, it's a 'how-to' and empowering the people who are doing it. Bob has led the winning strategy in trails development and has the ability to bring in resources and the folks who make things happen. Bob has also ridden the entire trail network and is intimately involved in all aspects of the trail network."
Trail Policy and Law will involve and engage trail leaders from around Michigan and the people who understand the historical, conservation, and social value our trails create and provide firsthand experiences of how trails have helped to shape the state and communities in the state. For example, one of the planned guest speakers is a key trail leader in southern Michigan who is exploring the history of the Underground Railroad as it paralleled one of the state's largest trails.
Wilson notes that this course is timely because, since the onset of the COVID-19 pandemic, every community in Michigan is looking at trails, whether they be land or water-based trails, to help improve quality of life and connectivity within their communities. Community leaders need people to turn to, to direct them, and help them develop trails that are consistent statewide. In this course, students learn the formula to follow to make trail projects happen, from funding, to policy, to proposals, to working with collaborators and partners.
Reflecting on what he hopes students will come away with after this course, Wilson says, "I hope to be able to instill a source of pride and leadership and help support a new generation of trail leaders that can take Michigan to a higher level of trail development and trail policy. Trails are an important way to connect communities and people and an important land-use and conservation tool. From my experience there is significant interest from our students in helping to create this connectivity between people and conserving Michigan's natural resources through these sort of passive-use conservation tools."
A section of this course will be held in the Fall 2022 semester.
Interested in learning more about some of Wilson's work on trails in Michigan?
Check out the Great Lake to Lake Trails Project, aired earlier this year on PBS and local Michigan broadcasting.