New version of Airblast 101 sprayer handbook now available
This new version adds more content for many air-assist sprayer types. It's bigger, better and the electronic version is now free.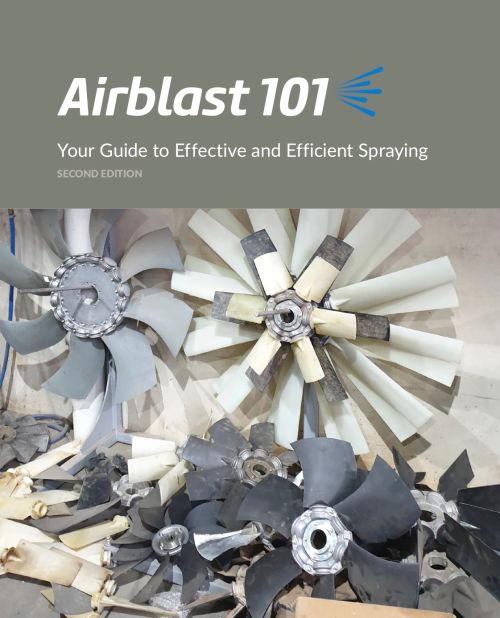 A lot of thought, time and effort goes into setting up, calibrating, maintaining and operating an air-assisted sprayer. They are significant investments for every grower and serve an essential role on every farm. Purchasing the correct sprayer for your needs, maintaining it correctly and using it efficiently can save you an amazing amount of money.
About 10 years ago, Jason Deveau, an application technology specialist with the Ontario Ministry of Agriculture, Food and Rural Affairs (OMAFRA), started gathering information about air-assist sprayers into a one-stop-shop handbook for his sprayer education workshops. This eventually got published as "Airblast 101." This handbook has become one of, if not the, go-to source for all things airblast sprayer related by growers, extension educators—including Michigan State University Extension educators—and equipment manufacturers. It is the most comprehensive single source on airblast calibration, operation and maintenance. It is well written so most people can follow the concepts without getting lost.
The new edition of Airblast 101 builds on the previous one. It looks similar but includes 90 more pages of new content that covers other air-assisted sprayers beyond the traditional airblast design and gives background information about how they work to assist the reader in deciding if the new technology is right for them.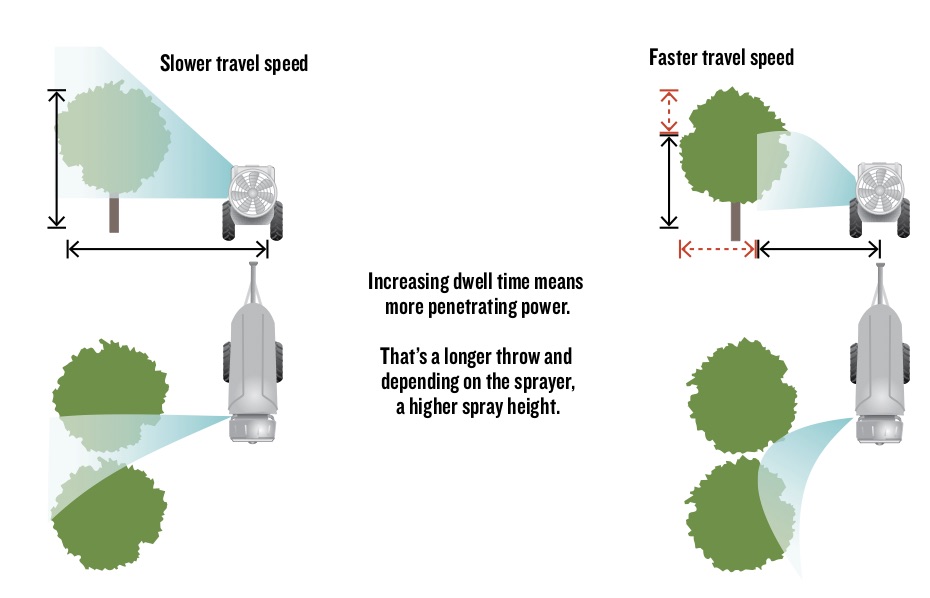 Excerpt from the prologue of Airblast 101:
"The familiar 'Airblast 101' title is, perhaps, no longer accurate. The original emphasis was on the classic, low profile radial design developed in the 1940s when it was recognized that pushing spray with air gave better coverage with less water. These sprayers continue to dominate in specialty crops around the world because they are simple, economical and can operate effectively across a wide range of canopy forms and planting geometries.
But air-assist sprayer design has evolved and diversified. With this new edition we've broadened the scope to include all air-assist sprayers. We hope to introduce you to equipment and practices you may never have personally encountered. We will also give you the tools to assess their relevance to your operation. This required a deeper dive into the physics of spraying, but we've kept the tone conversational and relied heavily on illustration to make concepts accessible."
The new version has just been released. You can find information about it on the Sprayers 101 website. The digital version is free for download. A print copy is also available for a very reasonable fee. While there, check out the rest of the Sprayers 101 website. It is constantly updated with current information on technology, best practices and general information valuable for operators of sprayers of all types.
This paragraph from the prologue of the new Airblast 101 says it best:
"So, perhaps you're new to air-assist spraying and deciding which sprayer is right for your operation. Perhaps you're an experienced operator re-evaluating your practices. Maybe you're a farm manager, a government pesticide regulator, an agricultural extension specialist, an equipment manufacturer, a consultant, an agrichemical sales representative or a researcher. No matter your perspective, if you're interested in air-assisted spraying there's something here for you."