Online scavenger hunt adds informal education to Exploration Days
Utilizing a different educational format can increase education and participation at your event.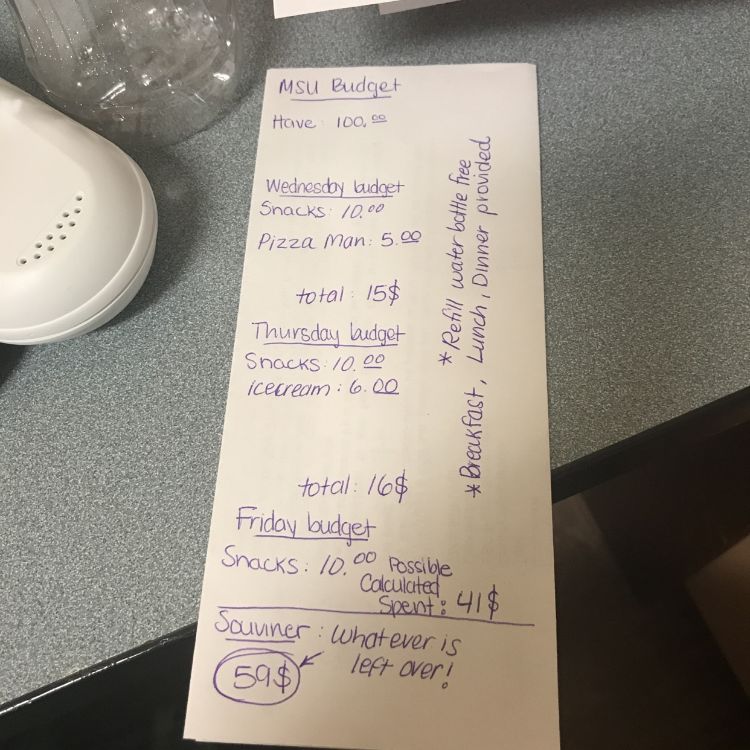 Every year, Michigan 4-H holds 4-H Exploration Days, a three-day, pre-college program for youth ages 11-19. This year, as part of gift funding from Chemical Bank, Michigan State University Extension staff incorporated financial education into the overall event through an online scavenger hunt application called GooseChase. Utilizing an educational license, participants created a short login profile to be registered as game players. A password was created to ensure the game was only accessible by those with the code.
MSU Extension staff created the missions and released a few missions earlier than 4-H Exploration Days to get participants comfortable with the game features and excited for the event. Missions were either text-based or photo-based and point values were assigned based on the difficulty of completing that mission. Creativity was used to create text and photo missions that connected to financial education, MSU or 4-H Exploration Days. The full contest went live on Wednesday of 4-H Exploration Days and ended Thursday evening.
During the event, MSU Extension staff reviewed missions and deleted submissions that did not follow directions or gave bonus points for missions that had gone above and beyond. Prizes were awarded for top scores but also for "honorable mentions" when youth participants had a mission entry that stood out to staff. This allowed youth to remain engaged throughout the game even if they were not a top score. There were 100 youth that participated in more than 20 missions during the event.
This is a great, alternative way to incorporate education in a fun, interactive way and there are applications for this program at other events and around other topics. Youth feedback was positive from the game usage:
"I LOVED the scavenger hunt! I had such a great time! …The game creators did a phenomenal job with the game (taking down incorrect answers, fixing bugs, etc.). The scavenger hunt was one of my favorite things from the whole trip."
"The scavenger hunt was so much fun! Please do another one next year."
Adult staff members also enjoyed the experience. Putting together the missions allowed them to think creatively about how to approach financial education, and monitoring the game play was exciting as they watched youth engage in a whole new way.
Michigan State University Extension and Michigan 4-H Youth Development help to prepare young people for successful futures. As a result of career exploration and workforce preparation activities, thousands of Michigan youth are better equipped to make important decisions about their professional future, ready to contribute to the workforce and able to take fiscal responsibility in their personal lives.