Packaging alum Gail Tavill builds long-term relationships with peers and mentors
Gail Tavill, '90, talks about how the School of Packaging helped her build long-term relationships with like-minded individuals.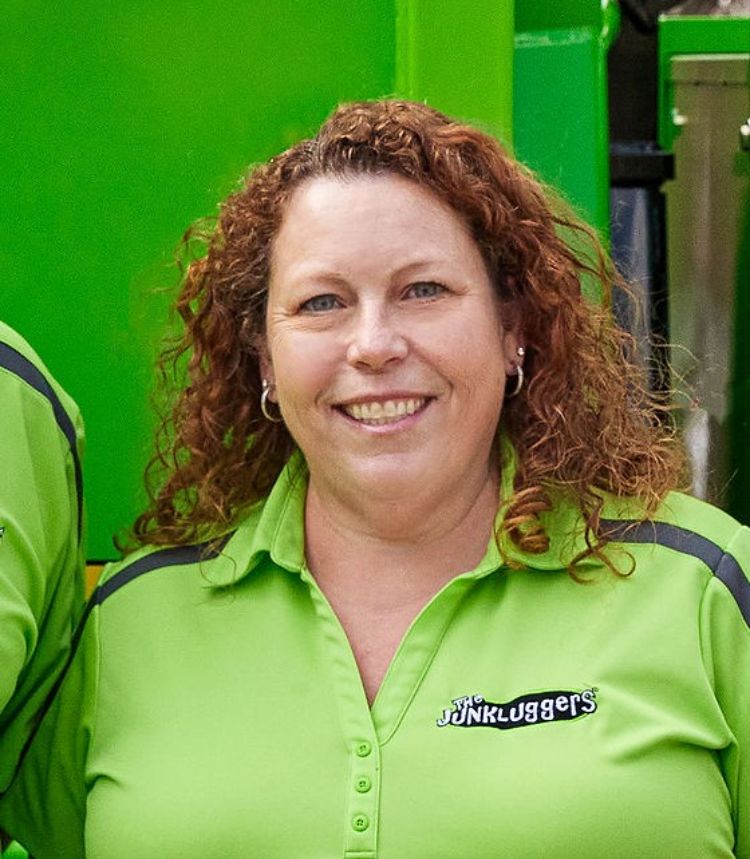 Alumni Feature
Gail Tavill, a 1990 packaging graduate, has been engaged with the School of Packaging for many years as an ambassador, connector, founding member and past president of the Alumni Club of Nebraska, past-president and board member of the MSU Packaging Alumni Association, and philanthropic supporter.
She previously created two endowed scholarships in packaging and recently provided a campaign gift to fund graduate student space for the School of Packaging Building Renovation.
Tavill began her career in food packaging with Kraft Foods, but her passion for sustainability led her to positions that focused on driving corporate sustainability initiatives. Her career at Conagra Brands spanned 18 years and three states. After serving as vice president of CSR and Sustainability, she left to become owner/president of Packaging and Food Systems Sustainability Consulting LLC, while holding another position as external relations manager at the Alliance to End Plastic Waste.
Most recently, Tavill has pursued an additional career dream as a business franchise owner with The Junkluggers of West Chicago Suburbs, a caring and eco-friendly alternative to conventional junk removal in the Chicago market, striving to donate and recycle unwanted items from both residential and commercial customers.
In this interview, Tavill talks about what the School of Packaging means to her.
Why is the School of Packaging important to you?
The School of Packaging was where I found like-minded students and established affiliation and a sense of belonging while being a student. The course work was collaborative and the faculty were approachable. Once in the working world, the affiliation and comradery with other packaging professionals was even more apparent and afforded me the opportunity to build long-term relationships with peers and mentors. Many of those relationships forged in my early working years are still in place and even more solid and special to me today. I think we have a tremendous network of School of Packaging alumni that know how to have fun and support each other.
What might you share with other alumni about why it's important to give back?
I feel the drive to give back for a couple of reasons. On the altruistic end of the spectrum, I know how hard it can be to pay for college and how much I appreciated the scholarships I received. I have also enjoyed career success and achievement, some of which can be attributed to the education and relationships I gained at MSU, so on both counts, it just feels right to pay that forward. On the other end of the spectrum, frankly, giving back also gives me a voice to some degree and access to information and decision-makers at the School. When I was actively recruiting, my role on the Packaging Alumni Association (PAA) board was a great way to get to know prospective new hires, long before a resume changed hands.
What do you love most about MSU?
I'm a huge sports fan and have had season football tickets continuously since my freshman year. I love the way sports brings together fans and provides opportunities to get together with friends, whether it's on campus at a tailgate or somewhere else at a tournament or Final Four game. These events are things I really look forward to and it keeps relationships thriving. The thing I love most is those relationships I've enjoyed with people I've connected with directly and, in some cases, indirectly through MSU.
Do you have a favorite memory of campus?
Honestly, there are so many, I wouldn't know which one to pick. Many of the memories that stand out have to do with hockey. The team was a powerhouse when I was a student and I have great memories of directing the Spartan Slapshots, being active with the Student Alumni Foundation (SAF, since renamed The Association of Future Alumni) and traveling to games. The current Sparty mascot was "born" via SAF my junior year and my friend, Tonja, and I volunteered as handlers for Dave Russell (who, if memory serves, was the first Sparty of the current era) for many events.