Planning for your horse's care during the novel coronavirus pandemic
Developing a backup plan for your horse's care is essential to ensure their health and wellbeing during the novel coronavirus pandemic.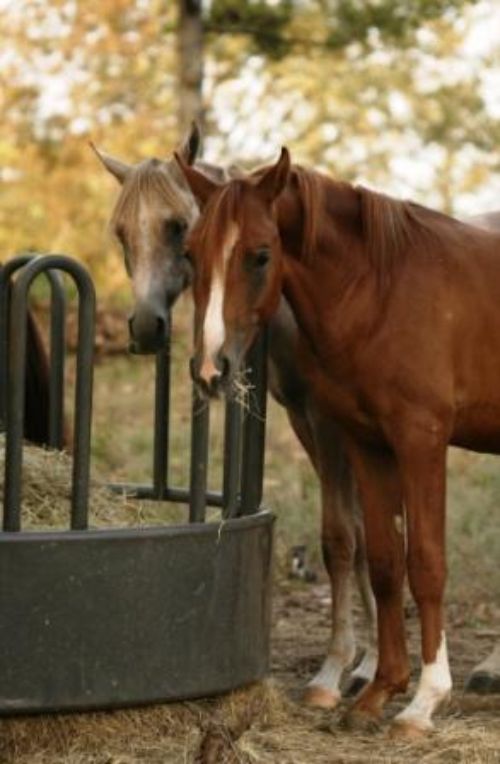 Many horse owners and barn managers are faced with unprecedented uncertainty about the state of the horse industry in light of the current novel coronavirus pandemic, an infectious disease caused by the novel coronavirus. With the cancellation of spring equestrian events along with increased restrictions being placed on boarding, training and lesson operations, many horse owners are concerned about the ongoing care of their horse. While many states are suspending nonessential activities, essential workers and owners are allowed to care for and attend to the health and wellbeing of livestock and pets, including horses. In an effort to decrease the health risk of both essential workers and clientele, many barns have closed their typical activities and restricted farm operations to those personnel that are essential for the care of the animals. All horse farms should be implementing practices on the farm to protect essential workers from novel coronavirus, as outlined by Michigan State University Extension.
Even with these important safeguards, horse owners and managers need to develop a plan to continue the care of the equine in their charge if their workforce is quarantined.
Developing a Plan
Developing an alternative care plan for your horse(s) will differ greatly based on the size of your farm. If you only have a few horses, it may be possible to relocate them to a farm that can care for them in your absence. It is important to identify the facility and make tentative arrangements that provide for the transportation and care of your horse. Let other family and friends know the details of these arrangements so they can assist with the relocation of your horse(s). Practice barn safety by disinfecting halters and any other equipment that will be transported with the horse.
Identify Alternative Workers
For larger farms, relocation of horses may not be an option. Now is the time to identify an alternative farm crew that can come in and care for your horses if the need arises. Your alternative farm crew may come from former employees, boarders, family members and other equine professionals that find themselves temporarily laid off. Identify a leader among these alternative workers that has the horsemanship skills and knowledge to manage the other workers in your farm's daily activities. Once you have identified and confirmed your alternative workforce, be sure that they sign a liability waiver prior to working on your farm. Talk with your insurance or legal advisor on how to best protect both you and your alternative worker's health and legal needs during this time.
Prepare
Farm preparation is key to a smooth transition if new workers take on your farm's operation. Consider the following actions to make your farm's daily activities easy to navigate:
Conduct your spring vaccinations and dental care early this season
Order 1 – 2 months of feed, shavings and medical supplies
Order 1 – 2 months of sanitation supplies for workers including hand soap, hand gels, disinfectant sprays, paper towels and wipes
Make repairs around your farm that include fences, stall boards, and gate latches
Simplify Operations
Consider simplifying your daily operations to horse care that is essential for the health and wellbeing of the animals. Following these steps to reduce the time and labor on your farm:
Limit farm activities to essential employees only
Turnout horses if possible. Pastures can provide an excellent source of nutrition.
Simplify your feeding program. With reduced training and riding, quality forage alone may be an appropriate feed for most adult horses on your farm. Try to limit the amount of soaking and mixing of feed. Eliminate supplements that aren't recommended by your veterinarian.
Discuss removing horseshoes with your farrier
Finally, consider what is and isn't essential for the health and wellbeing of a horse. Essential care may include adequate daily exercise including turnout, quality feed and fresh water to ensure a body condition score of 5 is maintained, and sheltered from inclement weather.
Document Your Farm's SOP
Standard Operation Procedures, usually referred to as a SOP, gives detailed guidelines to the daily routine for the care of all animals on the farm. A typical farm's instructions may begin with the morning feeding program and continue with daily turnout or exercise of horses, stall cleaning and water checks, and end with the evening feeding routine. Every activity should have detailed instructions that anyone with a practical knowledge of horse care can follow. Some items to include are:
Farm map which identifies pastures and turnout lots and feed and equipment storage
Horse identification - Each horse should be identified by name, breed, age, description along with photo, location on the farm, health and behavioral issues, special instructions including medication, owner and insurance contacts, and a copy of registration and health papers
Video of activities – Developing short video clips of procedures for daily activities in regard to horses on pasture and housed in stalls. Include demonstrations of feeding, administration of medication and ongoing first aid procedures, as well as any other valuable instructions for a new farm crew
Develop a contact list including veterinarian and farrier services, suppliers for feed, hay and shavings and horse owners
View this video that covers horse care instructions for the Michigan State University Horse Teaching and Research Center upper barn. Source: Paula Hitzler/YouTube
Make sure that the leader of your alternative farm crew has a hard copy as well as an electronic copy of your instructions and access to your farm videos. You can house your videos privately on YouTube and give the links to your alternative workers. When a question arises, they can access important instructions on their phone.
Final Considerations
Try to anticipate any questions that may arise on the care of your horses and provide that information in your instructions. Make sure that you have clearly label feeds, feeding measurements as well as medications. Provide instructions on the safe use and care of farm equipment, along with labeled fuel. Along with every aspect of our lives, COVID-19 has presented some unique challenges to our horse care. While uncertainty has become a part of our daily lives, making detailed plans now can take some of the stress away in regard to the care and wellbeing of the equine in your life.