Postemergence crabgrass control in turf
Crabgrass has emerged in many turf areas, there are several herbicide options available for postemergence control.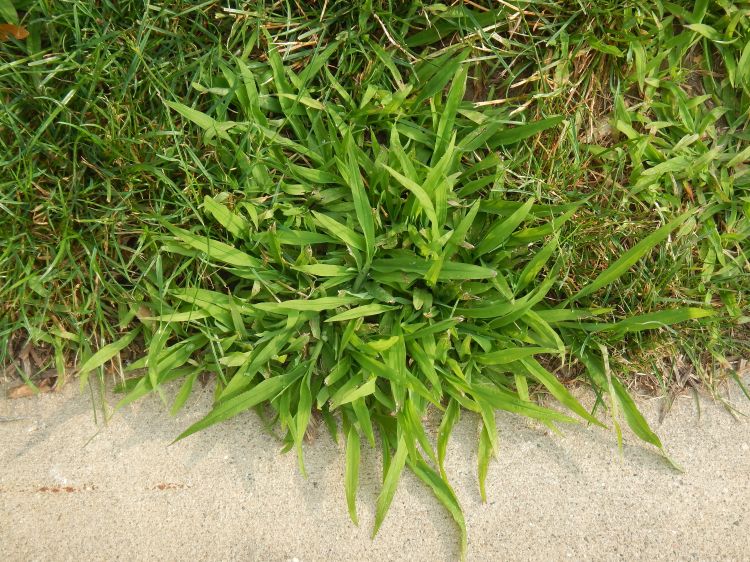 Lately, it seems like every year is now a crabgrass year and this year is no different. Even though temperatures have been less than stressful up to this point in the summer, frequent rainfall has kept the turfgrass and crabgrass growing. The best defense against crabgrass invasion is maintaining a healthy, dense turf stand by mowing high and fertilizing throughout the season. If postemergence crabgrass control is in your future, here's a quick herbicide primer.
Postemergence Control
Postemergence control is generally more effective when crabgrass is younger before it has tillered. As crabgrass matures, postemergence control becomes more challenging and multiple applications spaced 2-3 weeks apart are necessary to achieve control.
MSMA is no longer available for selective grassy weed control in lawns/commercial turf, however, MSMA can be used on golf courses and sod farms. There are several options for controlling crabgrass in cool season turf: Drive (active ingredient (a.i.) quinclorac)), Acclaim Extra (a.i. fenoxaprop-ethyl), Tenacity (a.i. mesotrione), and Pylex (a.i. topramezone) are all effective for postemergence control. For homeowners, the primary herbicide you will find on store shelves for postemergence crabgrass control will contain quinclorac.
Quinclorac provides excellent control of crabgrass at almost any growth stage (seedling or mature) and is very safe when applied to new seedings. Quinclorac, mesotrione and topramezone also have the added benefit of providing control of some broadleaves such as white clover and dandelion. Fenoxaprop-ethyl is generally not as effective on larger or more mature crabgrass as quinclorac, but can provide excellent control of other grassy weeds, such as goosegrass, that are not effectively controlled by quinclorac. Topramezone also provides control of goosegrass.
Always read, understand and follow the label directions. Mention or exclusion of specific products does not represent an endorsement or condemnation of any product by Michigan State University Extension.