Ready for a successful interview
Michigan State University (MSU) Extension's 4-H Exploration Days session makes a positive impact on five dedicated 4-H members.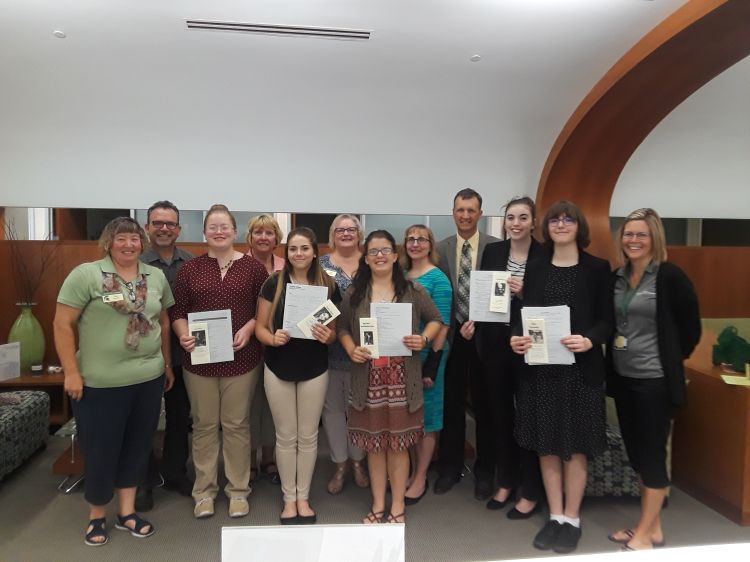 As a MSU pre-college program, 4-H Exploration Days brings young people together from across the state for a three-day experience each June. The session Interview-Ready Resumes & Portfolios brought five dedicated 4-H'ers together this year as strangers; but they left as friends ready for their next interview. Some may even volunteer in the near future. This was the second year for this session and participants are appreciative of the time, support and attention that they receive from their instructors. The participants tell us to continue to keep this as a small group to increase interaction and quality time with caring adults – part of a recipe for helping youth succeed.
Participants spent a total of nine hours with MSU Extension staff and volunteers. Each young person revised their existing resume or created one for the first time. Their resumes were reviewed by staff members and then peer reviewed by one another. We spent time on the importance of networking and references. Participants learned about types of portfolios and each created a shortfolio brochure as an alternative way to present themselves. Interview skills came next and included preparing a 30-second pitch and learning the perfect business handshake. Hosted by the MSU Career Services Network, the experience concluded with mock interviews, followed by time to interact informally with interviewers and learn from their words of wisdom. Each participant experienced three interviews.
Post event surveys indicated that as a result of this 4-H program, all participants:
Know how to effectively market myself to others.
Know how to present myself in a professional manner.
Plan to further develop my workforce readiness skills.
When asked how will what you learned in this program help you in the future, two 4-H members shared that:
I am prepared for an interview.
The things I learned in this program will help me with interviews I have in the future.
MSU Extension intends to offer this session again. Mock interviewers are eager to return next year and were given an opportunity to provide feedback to continue to improve this experience. Promotional materials for 4-H Exploration Days usually are available on line in March.
Michigan State University Extension and Michigan 4-H Youth Development help to prepare young people for successful futures. As a result of career exploration and workforce preparation activities, thousands of Michigan youth are better equipped to make important decisions about their professional future, ready to contribute to the workforce and able to take fiscal responsibility in their personal lives.