Show your 4-H face on social media during National 4-H Week
Celebrate National 4-H Week Oct. 4-10, 2015, by participating in "Show your 4-H Face" campaign on social media.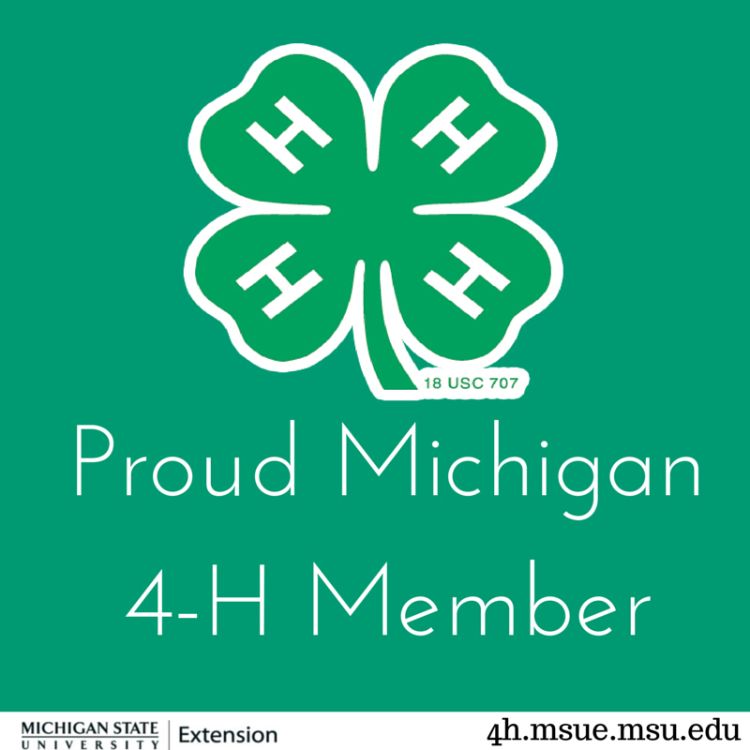 Celebrate National 4-H Week with us on Facebook, Twitter and Instagram! Michigan 4-H is encouraging parents, leaders, member, alumni and supporters everywhere to show their 4-H face on their social media accounts during National 4-H Week, Oct. 4-10, 2015, and throughout October. Show our pride nationwide and get that clover out there for the world to see.
Simply upload one of our ready-to-use 4-H profile pictures or cover photos to your social media accounts. By doing so, you will help raise awareness of 4-H and encourage others to learn how 4-H can impact their lives too. Encourage your 4-H friends and family to do the same and consider sharing a photo or story during the week that highlights how 4-H has impacted your life.
Use your Twitter and swap out your current image for a 4-H face profile picture. Continue sharing your 4-H pride by tweeting about your experience or sharing your 4-H pictures. Remember to use the #MI4HFace hashtag.
Surprise your friends on Instagram when you share one or more of our profile pictures and the #MI4HFace hashtag to let your followers know you're a member of the 4-H family. Tell your personal 4-H story by posting pictures from your 4-H involvement.
Don't forget to use those hashtags when sharing your 4-H memories online and at events. Always check at events if they are have designated a hashtag; most of our events have one to share. Some common ones for Michigan 4-H include #4H, #MI4H, #volunteer, #MSUExtension, #4HAlumni and #makeadifference.
Wish you were part of the nation's largest youth development and empowerment organization? It's not too late – we are currently accepting members and volunteers. Let 4-H be one of the adventures your family experiences! Join a 4-H club near you or contact your local Michigan State University Extension county office.