Smart Gardening Conference will warm up your winter with its sizzling presentations
Learn how plant life reveals sizzling drama that includes sugar, sex and poison at the 2019 Smart Gardening Conference in Grand Rapids, Michigan.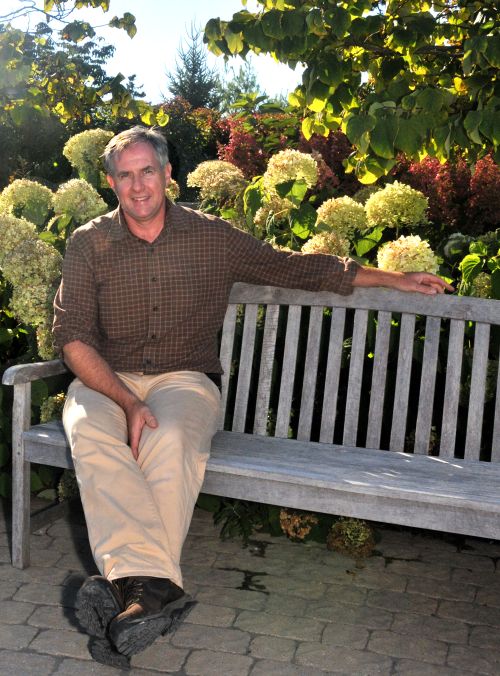 Gardeners seeking to "warm up winter" will not want to miss the Michigan State University Extension Smart Gardening Conference in Grand Rapids, Michigan, on Saturday, March 2, 2019. Held in tandem with the West Michigan Home and Garden Show at the DeVos Place, the day's event will be jam-packed with excellent presenters. Nationally noted presenter William Cullina, executive director of the Coastal Maine Botanic Gardens, will captivate attendees with his talk, "Sugar, Sex and Poison: Shocking Plant Secrets Caught on Camera."

Cullina bases his talk on the fact that plants are at the base of both the human and non-human food chain. Everything eats them directly or indirectly, which may or may not be a good thing as far as plants are concerned. Since they do not move around, it is easy to forget that plants are not helpless. They have an incredible arsenal of chemicals, camouflage, spines, hairs and waxes to discourage herbivores. On the other hand, they expend significant energy on pollen, nectar, edible fruits and sugary root exudates designed to attract and nourish animals, insects, fungi and bacteria for pollination, seed dispersal, defense and nutrient acquisition.
Cullina says, "If plants could think, they'd think insects are stupid. They may not think the way we do, but plants are excellent at manipulating insects into doing their bidding, whether by pollinating, dispersing seeds or simply not eating them." It is a carefully balanced yet amazingly complex and efficient eco-system based on the products of photosynthesis.
Through Cullina's presentation, smart gardeners will learn that strengthening this natural system through sound horticultural practices is in essence what it's all about!
Four additional sessions including inspiring presentations from Chicago Botanic Gardens' Richard Hawke are planned during this daylong event. Registration includes a Smart Gardening gift bag and a weekend-long pass to the West Michigan Home and Garden Show.
To view the full program details and to register, go to the 2019 Grand Rapids Smart Gardening Conference Registration page.
This work is supported by the Crop Protection and Pest Management Program 2017-70006-27175 from the USDA National Institute of Food and Agriculture. Any opinions, findings, conclusions or recommendations expressed in this publication are those of the author(s) and do not necessarily reflect the view of the U.S. Department of Agriculture.
---