LINC Up Soul Food Café serves workforce development with a side of fried pickles
The new eatery in Grand Rapids' Madison Square neighborhood hopes to train workers, provide jobs and serve as a community gathering spot featuring unique, ethnic foods made from locally-grown ingredients.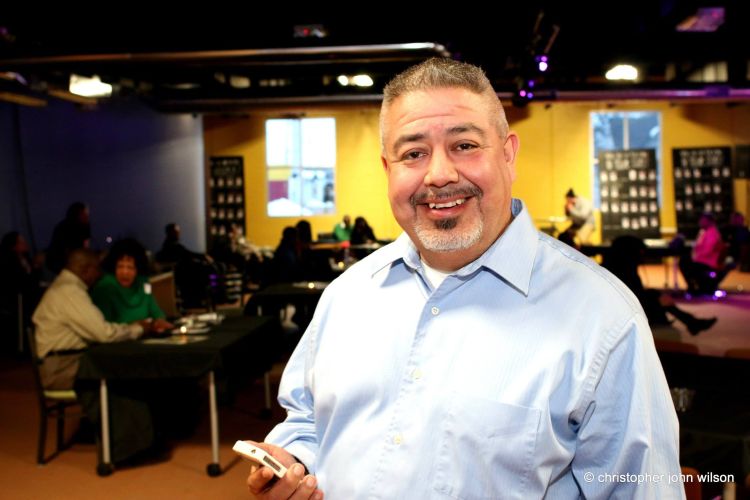 It looks like a typical neighborhood eatery, but looks can be deceiving. Jorge Gonzales, Director of Economic Development for LINC, a non-profit focused on community-based revitalization and economic development in Grand Rapids, Mich., said the real purpose of the Soul Food Café is trifold. First, the Café will to provide good jobs to unemployed or marginalized people by paying $5.40 an hour plus tips to its servers, which is nearly $3.00 more than the $2.65 per hour minimum hourly wage for wait staff. Secondly, the Café will provide highly demanded employment skills and training for their workers. Lastly, Soul Food Café will support local agriculture by purchasing locally sourced ingredients for the restaurant.
LINC has a long history of community-based revitalization and economic development in Grand Rapids. The organization has several real-estate development projects that provide quality, affordable housing and commercial spaces in Grand Rapids and Kentwood. LINC provides coaching and training to inspire entrepreneurship and leadership. They also operate a co-working space for entrepreneurs and support education through a partnership with the Believe 2 Become project.
The idea for the Soul Food Café came after the previous tenant, a coffee shop, went out of business. Gonzales said they asked the neighborhood residents what kind of restaurant they wanted to see in their community. Wholesome, ethnic food rose to the top of the list. Today, the Café is becoming famous for its chicken waffle sliders, fried pickles, BBQ ribs, cheese grits, and fried okra.
The Café had a soft launch during the first week of February 2014. Ken's Market, the neighborhood grocery store, is currently the source produce for the restaurant. However, in the next few months, Gonzales will work with Michigan State University Extension to develop a list of desired local fruits and vegetables, quantities, and delivery specifications for the Soul Food Café menu. MSU Extension will then work to distribute this information to area growers so they can submit written quotes to supply the Café with their produce.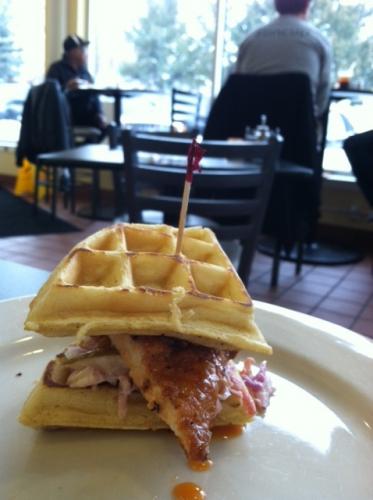 Several employees of the Soul Food Café are graduates of LINC's LAST (LINC Academy of Social Transformation) program. LAST is a three-day training that equips participants with the skills and tools to become empowered and engaged leaders. Topics covered during the workshop include: civic engagement, getting to know your government, structural racism and understanding leadership styles. Gonzales estimates over 500 people have graduated from LAST over the past two years.
Gonzalez says he hopes to see several Soul Food Cafés all around Kent County in the future. "We want to support local food entrepreneurs through either a co-owner or a franchise model with a proven brand name that represents authentic ethnic food," states Gonzalez.
To learn more about the Soul Food Café, visit their Facebook page or contact Jorge Gonzalez at Jorge@lincrev.org.