SPDC welcomes Harry Shah as new Teaching Specialist in Construction Management
CM Alumnus Joins the CM Teaching Staff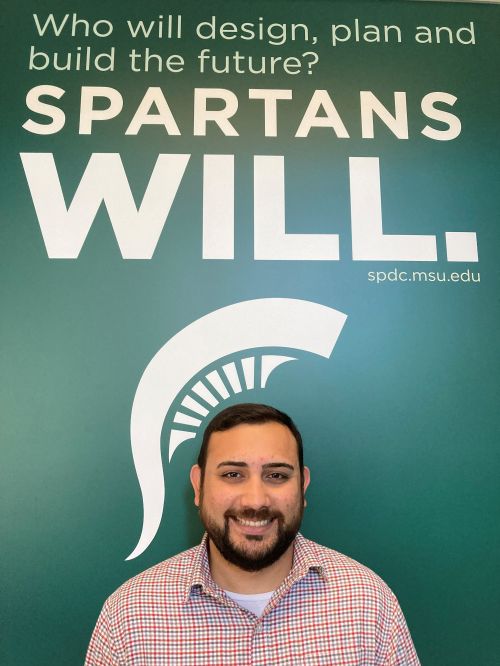 The School of Planning, Design and Construction at Michigan State University welcomes Harshal (Harry) Shah as a Teaching Specialist in Construction Management. Shah holds a Master of Science degree in Construction Management from Michigan State University and a bachelor's degree in Civil Engineering from the University of Pune.
Shah will be teaching courses in scheduling, utility systems, structural systems and commercial construction. "As an alumnus of the CM program, I am thrilled to return back to SPDC as an instructor. The CM program at MSU is one of the best in the nation, and I look forward to being a part of it," said Shah.
Prior to joining MSU as a teaching specialist, he was a Project Manager for a leading electrical contractor in Michigan. Shah has managed multiple construction projects across the mid-west in the fields of renewable energy, industrial and heavy commercial construction, transmission and distribution, and infrastructure development. These projects were for notable customers including Consumer's Energy, DTE, Ford Motor Company, Michigan Department of Corrections (MDOC) and Department of Transportation (MDOT).
"As a Spartan from our Construction Management Program, Mr. Shah impressed me with his industry experience and knowledge of our program and school. He is versatile in teaching various construction management subjects. Our students will benefit from his expertise and passion in teaching," said Ming-Han Li, Director of the School of Planning, Design and Construction.
In addition to his role as a Project Manager, Harry Shah has worked as an estimator and field engineer for various contractors across the U.S. and India.
Harry Shah is an expert in the areas of installation and coordination of mechanical, electrical and plumbing (MEP) building systems, construction education, integration of construction management software, and sustainability.
Please join us in welcoming Harry Shah to the School of Planning, Design and Construction!