Spotlight on agricultural education: Linking the school garden to the farm
Teaching students about the seed cycle, commercial food production and careers in agriculture.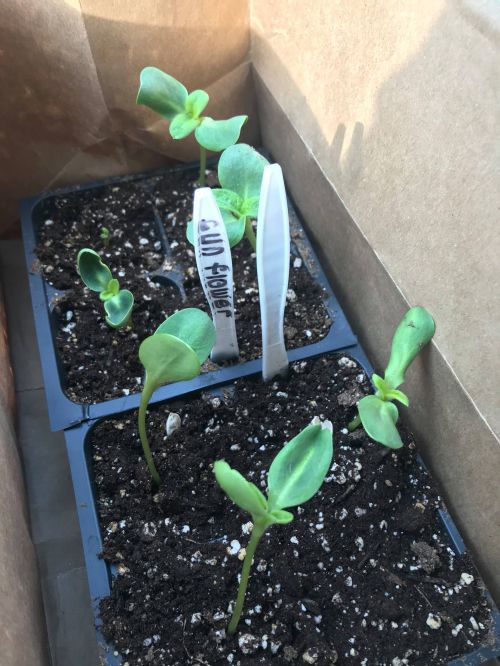 Michigan State University Extension staff and educators in Michigan's Upper Peninsula have been creating opportunities for youth to experience agriculture. Next-generation concerns exist in our farming community, with only one FFA program existing in the Upper Peninsula. Our approach was land-based learning.
Start Seeds/Save Seeds gives students the opportunity to learn about where food comes from and explore potential careers in agriculture and food systems. Participating schools receive seeds, transplants, educational activities and technical assistance for their school gardens or hoop houses. Start Seeds/Save Seeds encourages teachers and students to think of their school garden as a place to grow seeds as well as food. When students learn about seeds, they can also study plant life cycles, study basic genetics, learn the history of our most common food plants and start gaining exposure to careers in food systems. The program was launched in 2015 with three schools in Marquette and Alger counties to provide technical assistance and experiential learning opportunities.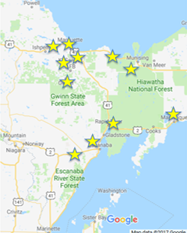 After two years of grassroots support from MQT Growth and Transition Marquette County, the program sought additional funding from the Central Upper Peninsula Planning and Development Regional Commission to expand to 11 schools in four counties in 2018. Students got to visit a farm, exposing them to food production and a first-hand look at the food system. The students also received a classroom visit including a taste-testing of local foods and a presentation on potential careers that exist in agriculture.
We decided to make milk our local food to share, showing pictures of a local dairy farm, a video of a cow getting milked and brought corn silage to explain how a crop is grown to feed the cow. After explaining what it takes to make a gallon of milk, students sampled locally produced chocolate milk and were shown how to identify the source of the milk by the code on the bottle. If you want to find out where your milk comes from, enter the code from your bottle on the Where is my Milk from? website.
Approximately 453 students and teachers participated in this program. We were able to capture feedback from 75 students; the average student agreed:
They know more about possible jobs in agriculture.
They plan to start seed saving at home or in school.
They could describe the cycle of seed saving.
They could identify a crop or produced on local farms.
When kids participate in the process from growing and eating the plant, they have the opportunity to see themselves within the larger food system. They start to look at their relationship to food—whether that's in their garden, at the farmers' market or at the grocery store—as a dynamic, seasonal process that involves specialized knowledge and many hands across the food system.
For inquiries, please contact Abbey Palmer at palmerab@msu.edu or Monica Jean at atkinmon@msu.edu.