Student follows in family's construction footsteps
Senior Sabrina Maniaci uses her knowledge, skills and opportunities at MSU to prepare for career as a project engineer following graduation.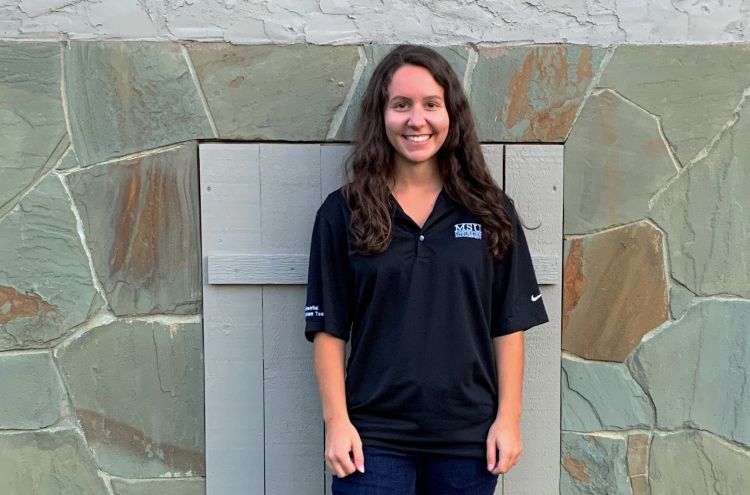 Sabrina Maniaci has been inspired by a family construction management legacy started by her grandfather, an Italian immigrant who wanted to provide a better life for his family in the United States.
Maniaci said Michigan State University, her professors and opportunities like an internship prepared her for the next steps following graduation.
"MSU's construction management professors reinforce the importance of job experience by taking the class on site tours and promoting the career fairs and professional networking," she said.
"The real-world experience at my internship broadened my knowledge of construction management. It gave me confidence in my career choice by not only teaching me, but also by giving me the responsibility of actually being part of a team that manages construction."
Maniaci is one of the 2020 CANR Alumni Association Scholarship awardees.
---
Name: Sabrina Maniaci
Hometown: Shelby Township, Michigan
Major: Construction management major through the School of Planning, Design and Construction
Graduation date: Spring 2021
Why did you choose your major and why MSU?
I chose construction management because it is an amazingly complex mixture of art and science that is vital to civilization. I want to be a part of an industry that literally builds communities.
I chose MSU because, not only is it one of few colleges to still offer a degree in construction management, but it is known to have an outstanding program.
Who or what inspired your interest in the major you selected?
My grandfather inspired me to choose construction management. Starting a residential construction company as an Italian immigrant with no money or education eventually led him to success through hard work, a commitment to quality and a dream for a better life for his family.
My father, who took on his own residential company using what he learned from his father, also inspired me to continue the family tradition through his support and mentorship.
Additionally, my uncle, who is also a residential builder, and my brother-in-law, a Spartan construction management alumnus, were also inspirational in my choice of a major.
What has been one of your best experiences within your major so far?
My best experiences within my major were the MSU Residential Competition Team, Student Builders and Contractors Association and my internship.
Being on MSU's Residential Competition Team, which won first place the past two years at the National Home Builders Show was also a great learning experience because students designed a real subdivision that will be developed by a contractor.
The Student Builders and Contractors Association (SBCA) is a great MSU club where students can connect with each other, hear from professionals and tour awesome construction sites.
What do you want others to know about this major?
Construction management can lead to so many different career opportunities, whether it is building residential homes, manufacturing factories, corporate offices, schools, retail stores, restaurants or roads.
Every project involves different types of materials and methods used, such as pouring concrete foundations for a new build or removing environmental hazards for a renovation.
It's a job needed everywhere, and it can take you all over the country or even beyond the U.S., but the same task is done a different way in different regions. As opposed to a boring daily task routine, every day in construction is filled with exciting new challenges to tackle.
What are some of the best things about being an MSU student?
The best thing about being an MSU student is that MSU encompasses many smaller communities that allow students to explore different activities, interests and beliefs while united under one larger community of the same Spartan spirit.
What are your future plans?
After graduation, I will be joining construction company Whiting-Turner as a project engineer. I am very excited to begin my career and take on the many projects ahead.