Successful travel tips for families
Traveling with young children can be difficult! Plan ahead for a successful journey.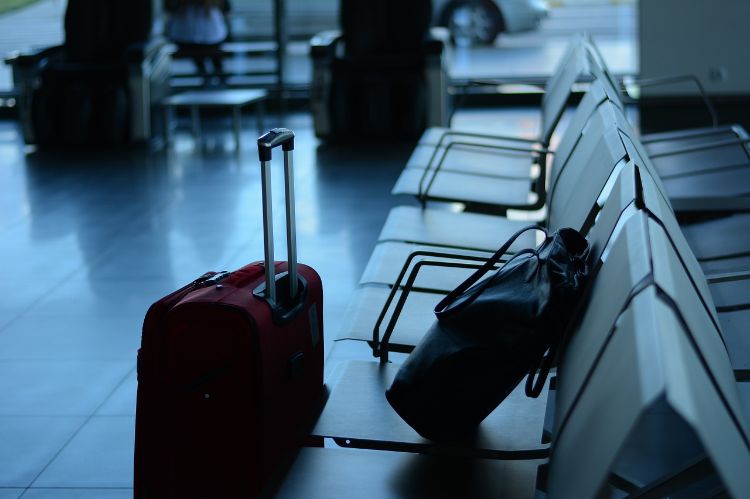 All around Michigan, children have cleaned out their desks and lockers, said goodbye to their teachers and are looking forward to a long, summer break. Many families head out on vacation in the summer, driving "up north," flying to visit family, going camping or otherwise enjoying the relaxed summer schedule. However, if you are a parent with young children, you are aware traveling with them can be very challenging! Michigan State University Extension offers the following tips for less stressful traveling this summer.
Safety first
Make sure your travel arrangements take into account your children's health and safety. Young children should ride properly restrained in their car seats when travelling in the car and on planes. Visit a car seat technician near you to have your child's car seat installation and use inspected before you head on out on your road trip. If you are flying, take along your child's car seat and use it on the plane as well as after you land at your destination. Turbulence on airplanes causes approximately 60 injuries in U.S. airspace alone every year. The Federal Aviation Administration states on its Child Safety webpage, "The safest place for your child on an airplane is in a government-approved child safety restraint system (CRS) or device, not on your lap. Your arms aren't capable of holding your child securely, especially during unexpected turbulence."
Also, think ahead about the activities at your vacation destination. Do your children need a helmet? A life-jacket? Are they wearing appropriate shoes for physical activity such as hiking or biking?
Busy kids are happy kids
Plan ahead for activities to keep young children busy. Even with tablets and handheld gaming devices at the ready, kids will quickly be "bored" and need something to do. Coloring and activity books, paper and crayons and reading books are a great place to start. Consider making Busy Bags ahead of time. Worried about crayons or markers in the car? Try purchasing the special coloring books that include markers that will only color on that unique paper. Card games like Go Fish, Uno and Old Maid are great ways to stay engaged with children on plane flights. If you are packing electronics, don't forget to bring head phones, chargers and extra batteries. Audio books are a great way to make the time pass quickly in the car.
Expect to travel at "kid speed"
Traveling with children can be painstakingly slow. Your toddler wants to walk all by themselves through the airport; the newly potty-trained child needs to stop to use the bathroom once an hour; and your preschooler wants to watch the airplanes take off. Plan extra time to allow children to be children. Don't expect to be able to move at the speed of adult business travel. Expect to stop once every two hours on car rides. Allow plenty of extra time to negotiate security check points at airports. Plan ahead for unique stops on long car rides. It's very helpful for young children to know they get to stop soon and see something fun. It's a lot easier to wait one hour to see the world's biggest ball of yarn than it is to wait 10 hours to get to Grandma's house!
Look at the world through your child's eyes
Sure, you might have made the drive up north once a month all summer for a dozen years, but for your young children, this is a really exciting experience. It's unpredictable, different, exciting and maybe even a little scary. Prepare your children ahead of time for what will be happening along the way. Talk to them about experiences such as driving over the Mackinaw Bridge or going through security check points at the airport. Preparing children for their new experiences will help make them less scary. Take time to experience these adventures for "the first time" along with your child. You can quickly appreciate the wonder of seeing a Great Lake for the first time, the feeling of a plane taking off or the thrill of a bumpy plane landing!
Traveling with children does not have to be difficult! With a little advance preparation, you and your children can have an enjoyable adventure and make memories that will last for a lifetime.
For more information about early childhood education, development and tips on family life, visit the MSU Extension website.